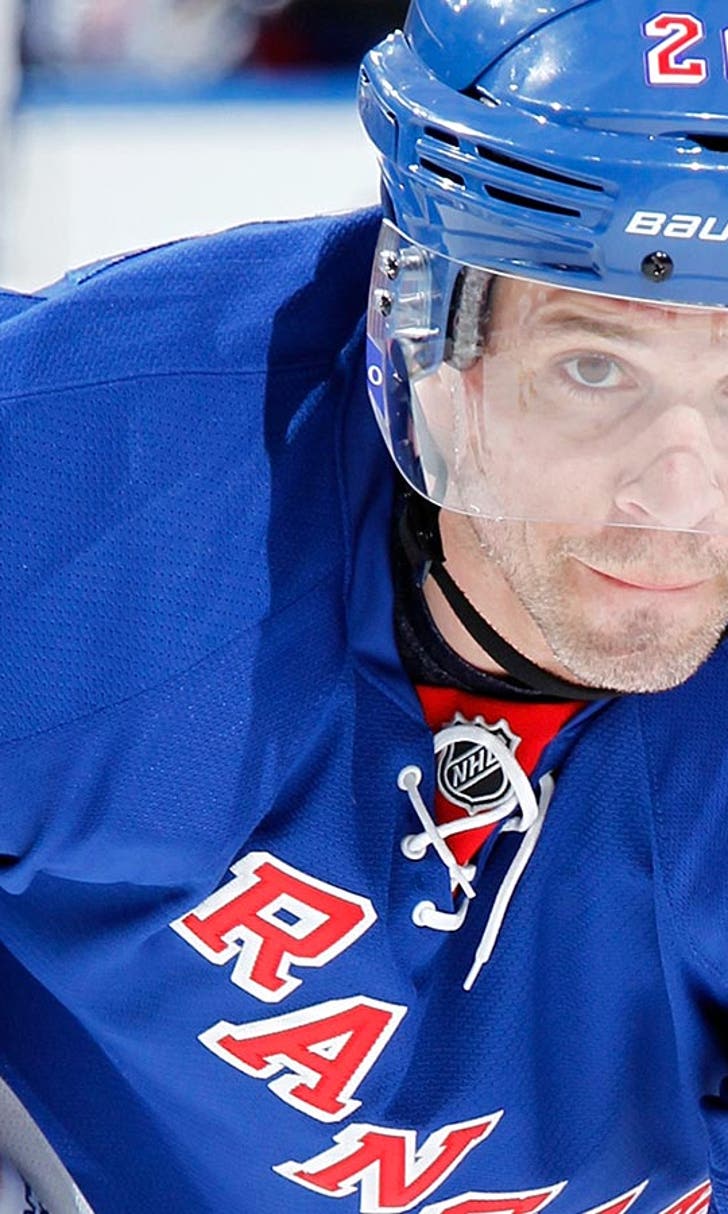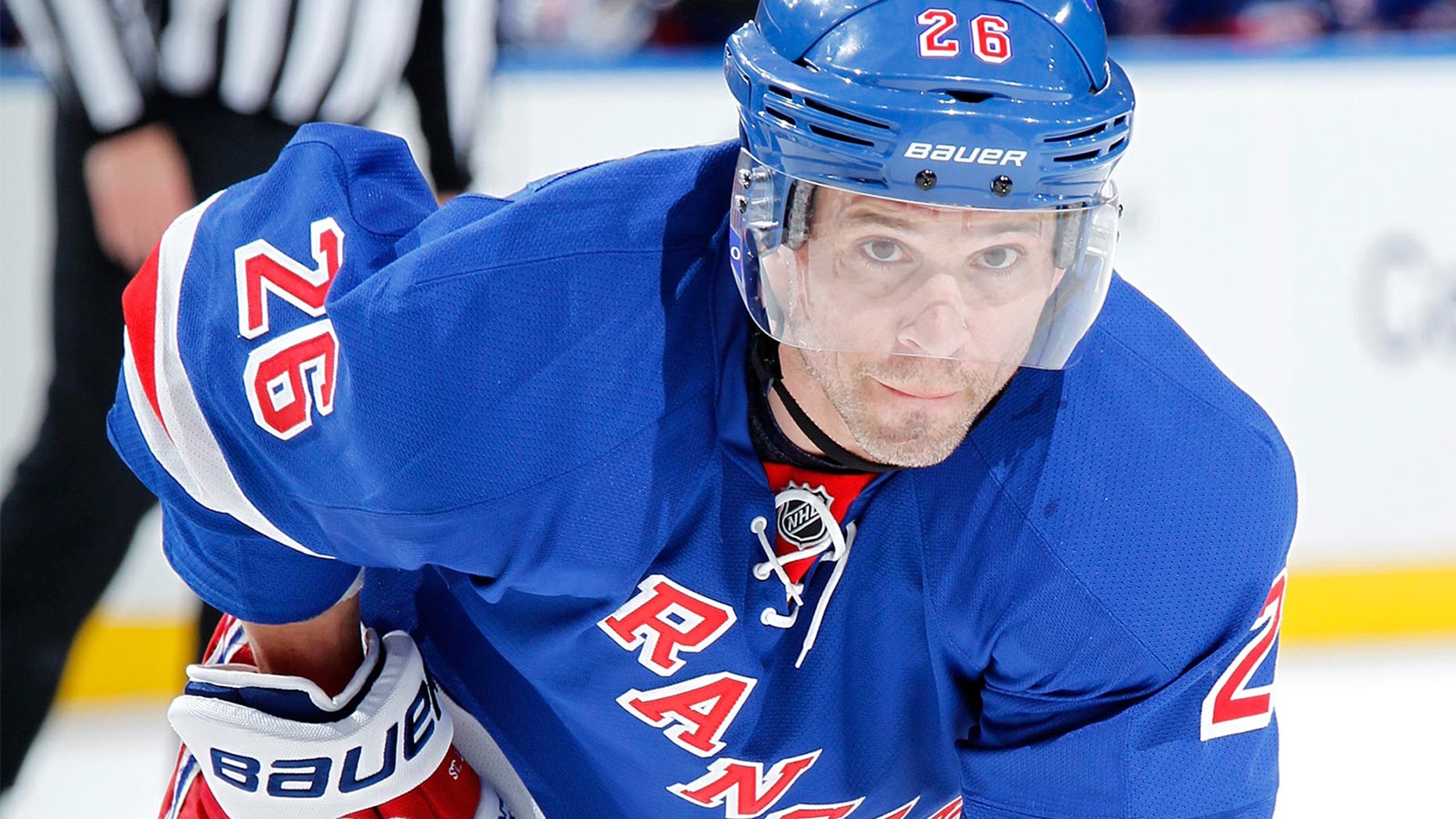 Recently retired St. Louis opens up about mother in emotional essay
BY foxsports • August 20, 2015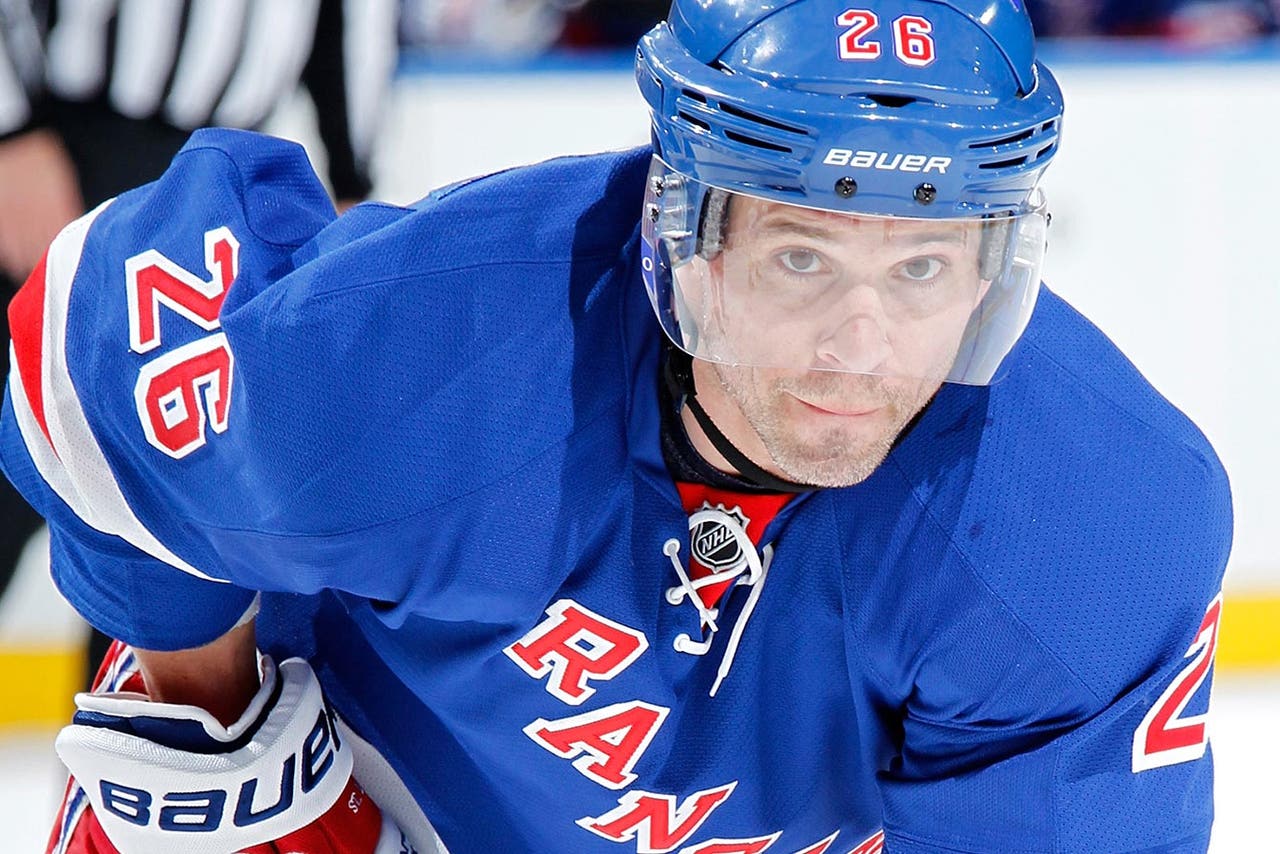 Martin St. Louis retired from hockey earlier this summer, and while his 16-year NHL career is full of highlights, one of the more memorable moments came toward the twilight of his pro hockey years.
In May of 2014, St. Louis and the New York Rangers were in the second round of the Stanley Cup Playoffs when St. Louis got the call that everyone dreads: his mother had died suddenly of a heart attack.
St. Louis was in one of the biggest news hubs in the world, playing for an Original Six team, competing for a Stanley Cup Championship. All eyes were on him at a time when most people crave privacy and the ability to just be with their family.
Most men make this assumption that they take after their father. I recognize many traits I have that come from my dad, like my work ethic and athleticism, but when I look deeper inside, I see just how much of me and my success can be attributed to my mom. To become a professional hockey player, you absolutely need to be able to shoot and skate at a world-class level, but that's not enough. What my mom gave me was the mental toughness to not let anything stand in the way of my dream.

Every night when she put me to bed as a child, she'd stay in my room for a little while and say the same thing: "Show them! Don't worry about what they say about your size. Go out there and show them how good you are!"

Here was the thing: I believed her. The fact that she had such confidence in my abilities made me feel invincible. She wanted it for me as badly as I wanted it for myself.

My mom was soft-spoken and only 4'11", but once you got to know her, it became clear how passionate she was. She wanted my sister and me to find success, but more than that, she really wanted us to be good human beings. She always put out this tremendous welcoming energy. She made everybody around her feel better, even if that meant having or taking less for herself. She radiated kindness in all that she did and said.

But St. Louis continued to play. It was difficult for him to talk about the loss of his mother at the time, but now, more than a year has passed and his hockey career is behind him. St. Louis decided to share what those days were like in a moving essay in The Player's Tribune.

It was a play that I would typically call a lucky bounce, but with that goal, it was something higher than luck. My teammates surrounded me and we were in a pile celebrating. I was kind of in shock, but they were all so happy for me. All I could think about was that I wanted to keep that puck. I knew I wanted to have something to remember that moment.

As soon as my teammates started skating back to the bench — and I have no idea how — the puck came to my skate and rested right there on the ice in front of me. In that moment, I knew my mom was there. She had helped me score that goal. I felt her with me, smiling down. I'll never forget that. That puck will forever rest next to my mother's ashes in a mausoleum in Laval.

In a series of events that worked out in a way that seems straight out of a fairytale, St. Louis took the ice on Mother's Day three days after his mother's death in an attempt to help the Rangers avoid elimination at the hands of the Pittsburgh Penguins, and three minutes into the game, St. Louis scored.

St. Louis goes on to detail in the essay why he retired -- although given that St. Louis is 40 years old, his age is enough of a reason -- and he also reflects on the people and moments that meant the most to him throughout his NHL career.

But the segments on his mother are by far the most touching moments in the essay, a reminder of how irreplaceable a mother's love can be and how important it is to make the most of every moment with loved ones.

(h/t The Players' Tribune) 
---
---