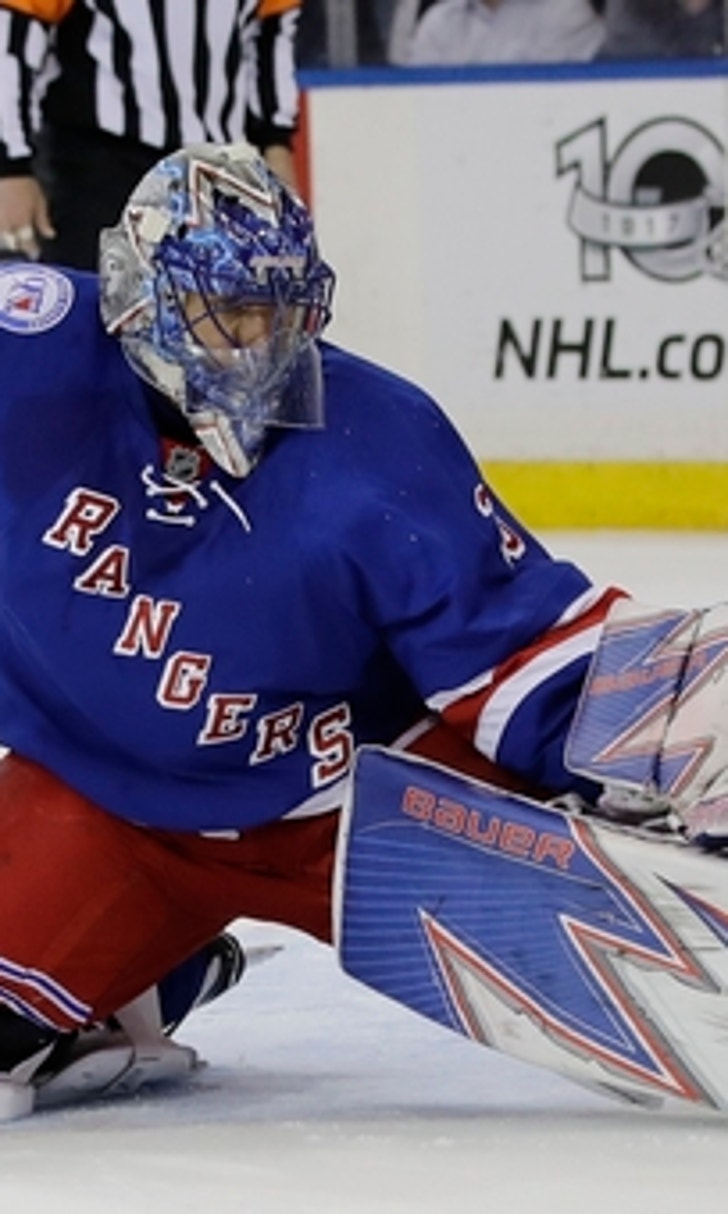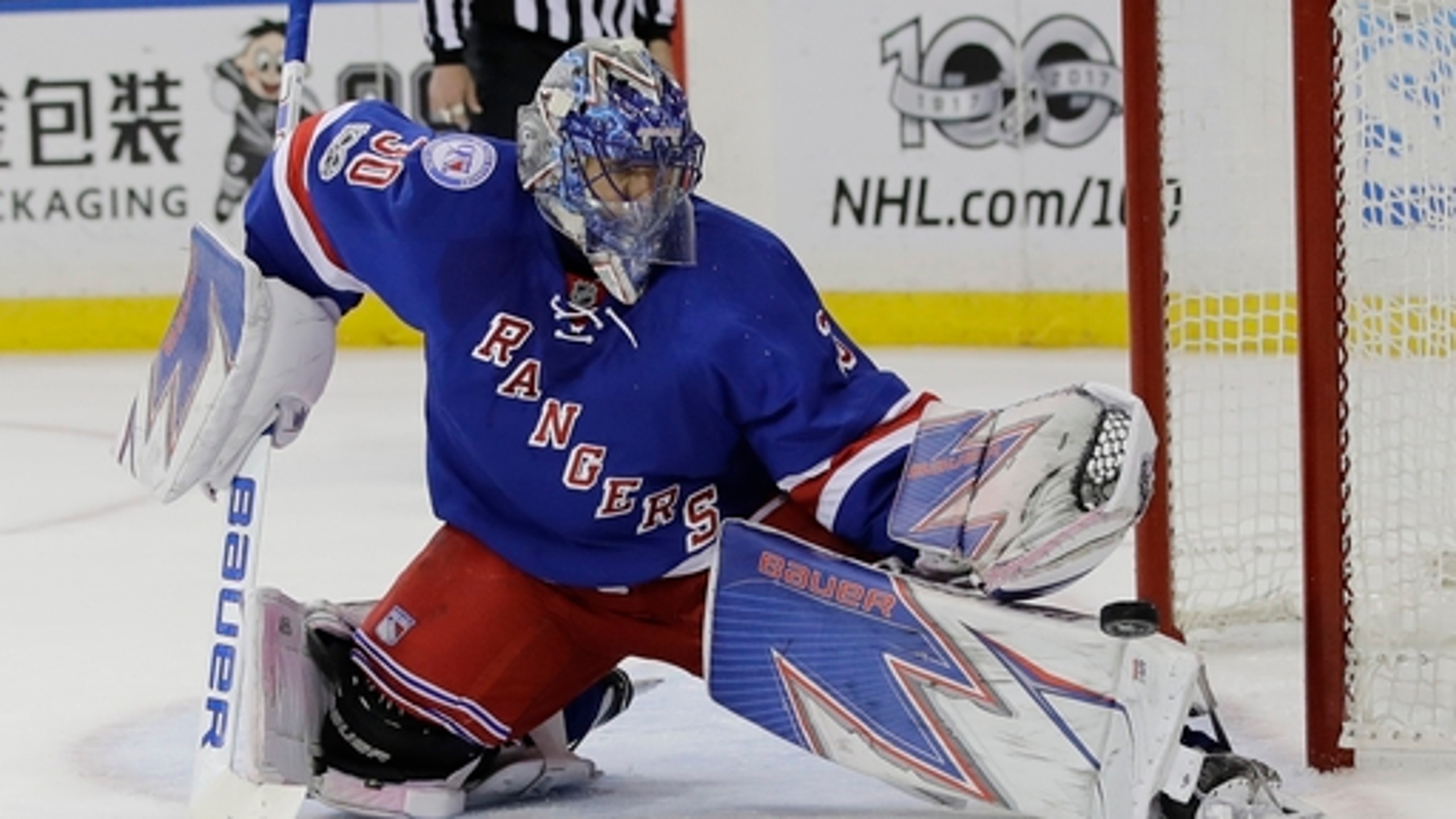 Rangers set to begin training camp practices with retooled D
BY AP • September 15, 2017
GREENBURGH, N.Y. (AP) The New York Rangers are set to start training camp practices this weekend having undergone some changes since a second-round playoff exit just over four months ago.
After another disappointment for a team perennially expected to compete for a Stanley Cup - which it has won once in the last 77 years - the defense was shored up with the signing of top free agent Kevin Shattenkirk and the infusion of some younger players. However, there are questions in the middle and behind Henrik Lundqvist in goal.
The Rangers knew they had to make some changes to their core group that reached three conference finals in four years, including a run to the Stanley Cup Final in 2014, before a first-round exit to eventual champion Pittsburgh in 2016 and then Ottawa last season.
Veteran Dan Girardi, 33, was bought out and 32-year-old Kevin Klein retired. Shattenkirk, 28, was signed to a four-year, $26.6 million deal, and Tony DeAngelo, 21, was acquired as part of the trade that sent Derek Stepan and Antti Raanta to Arizona.
''We wanted to go out and change our defense and give it a different look and get a little more puck movement,'' Rangers General Manager Jeff Gorton said Friday at the team's practice facility.
The offensive-minded Shattenkirk has had at least 30 assists and 40 points in six of his first seven seasons - with the lockout-shortened 2012-13 campaign the exception - and should help a power play that ranked 10th in the NHL last season at 20.2 percent.
''He has been one of the best power-play guys in the league for quite some time,'' Rangers coach Alain Vigneault said when he addressed media the previous day. ''(He) is going to help our whole group. It's a new season, we need to figure out who fits where and who does what.''
Brendon Smith, acquired at the trade deadline, was re-signed and Vigneault said he expected Brady Skjei to build on his stellar rookie season in which he had five goals and 34 assists.
Shattenkirk won't be paired with captain Ryan McDonagh on the team's top defensive pairing at the start of training camp so Vigneault can get a look at other guys and combinations, but the coach said that could change as the start of the season gets closer.
Players had their physicals on Thursday and on-ice tests Friday. The first day of practice is Saturday.
Other things to know as the Rangers open camp:
MILLER TO THE MIDDLE: Stepan's departure will likely result in Kevin Hayes and Mika Zibanejad moving up to center the top two lines, and J.T. Miller will also play in the middle to start camp. Miller was drafted as a center and played there in the minors, but has been mostly on the wing in the NHL. After playing center in stretches the last two seasons, he expected the possibility of the move.
''I kind of had an idea this summer with what happened with some of our players,'' Miller said. ''It's a responsibility I'm willing to take on. I think they know that. I've proved I can play there before so they're just going to feel it out and see how it goes, see where it fits.''
Asked if the team was still exploring trade options at center, Gorton said: ''It's fair to say we're always looking, but were comfortable with J.T. ... He hasn't played a lot of center at the NHL level, (but) we know in the past in his career he's been able to do it so preseason we'll take a look at him there.''
NO LIMIT ON HENRIK: Lundqvist is coming off a 31-20-4 season in which he had career worsts with a 2.74 goals-against average and a .910 save percentage. Raanta was a solid backup the last two seasons but he's now in Arizona, Ondrej Pavelec was signed to fill the role. Pavelec has struggled the last few seasons and had a 3.55 goals-against average last season with a .888 save percentage in eight NHL games
Vigneault said he doesn't have a specific number of games in mind for the 35-year-old Lundqvist, who helped Sweden win the world championships in May.
''I always like that mindset, not to focus on one number,'' Lundqvist said. ''That's the approach I like. Feel it out, it's a long season. You got to go with the flow a little bit. ... It's hard to know in November what's best for you come April.''
FIGHTING FOR JOBS: One day after Vigneault said Marc Staal was one of the players who would be ''fighting for ice time, fighting for a spot on the team,'' the veteran defenseman wasn't bothered by the coach's assessment.
''This is my 11th season, I'm not naive,'' Staal said. ''I don't take anything for granted. I come to camp with that mindset every year - you have to earn your minutes. ... I've been a Ranger a long time and I plan on being here for a lot more years.''
---
Freelance writer Scott Charles contributed to this report.
---
Follow Vin Cherwoo at www.twitter.com/VinCherwooAP
---
More AP hockey: https://www.apnews.com/tag/NHLhockey
---
---