National Hockey League
National Hockey League
Rangers beat Coyotes in shootout
Published
Jan. 10, 2012 12:00 a.m. ET

Rangers goalie Henrik Lundqvist was just about to skate off with New York down to its last shootout chance against the Phoenix Coyotes. Then he realized sharpshooter Marion Gaborik was poised at center ice.
Gaborik didn't disappoint, scoring to keep the shootout going and leading to Derek Stepan's sixth-round game-winner to lift the Rangers past the Coyotes 2-1 for their fifth straight win and 10th in 11 games.
''The percentage when you have to score in the shootout isn't good but Gabby has come up with big goals for us all season,'' said Lundqvist, who won for the seventh straight time. ''I felt like we deserved to win this game because we played really well.''
Stepan beat Phoenix goalie Mike Smith high to the glove side before Lundqvist stopped Coyotes captain Shane Doan to secure the win. The Rangers improved to 27-9-4 for a league-leading 58 points, the team's best start since 1993-94 when they won their last Stanley Cup.
Smith made a spectacular stick save on Gaborik's penalty shot at 3:10 of overtime. Gaborik went to the forehand and seemingly had Smith beat but the goaltender somehow got the handle of his stick on the pick as he sprawled to his right.
Lundqvist made key saves on Ray Whitney and former Ranger Lauri Korpikoski in the last minute of overtime.
''Being able to win a game like this is so important for our confidence,'' Lundqvist said. ''We stayed focused and got it done.''
The Rangers continued their strong play at Madison Square Garden, improving to 13-3-2 at home.
''We had guys step up at key times and we found a way to win,'' Rangers coach John Tortorella said. ''Smitty (Mike Smith) played well but Henrik played really well. This was one of those games where we just had to stick with it.''
And that's what they did.
After two scoreless periods, Ruslan Fedotenko put New York ahead at 2:27 of the third with his sixth goal of the season. Phoenix's Radim Vrbata tied it with his team-leading 20th with 9:23 remaining in regulation.
The Rangers beat the Coyotes for the eighth time in their last 10 meetings, including a 3-2 victory on Dec. 17 in Phoenix when Brad Richards got the game-winner with 0.1 seconds left in regulation.
Phoenix has lost seven of nine overall.
Smith, who signed with Phoenix as a free agent last summer, made 31 saves. Coyotes coach Dave Tippett saw positives despite the loss. Both teams were assured of at least a point when the game went into overtime.
''I thought Mike Smith was fantastic and gave us a chance to win. It's just too bad we couldn't get two points,'' Tippett said. ''Vrby (Vrbata) is obviously one of our go-to goal scorers and found a hole in the middle there and capitalized. There's some good things in our game.''
The first two periods featured typical play between teams who rarely see each other. Mike Rupp of the Rangers and Paul Bissonnette of the Coyotes fought at 1:57 of the first period. The game's only power play came on a hooking penalty assessed to Vrbata late in the second period.
Daymond Langkow of Phoenix and the Rangers' Brandon Dubinsky were given roughing minors late in the third.
Lundqvist has held opponents to two or fewer goals in 21 games this season, and is 17-4-1 with three shutouts since Nov. 3. New York is 24-6-2 since Oct. 29, after beginning the season 3-3-2.
NOTES: This is the latest the Rangers have been first in the Eastern Conference since the 1995-96 season, when New York held the top position through games played on Mar. 15, 1996. ... The Coyotes claimed C Gilbert Brule off re-entry waivers from Edmonton. The former first-round pick of Columbus was playing for Edmonton's AHL affiliate in Oklahoma City.
---
---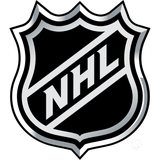 Get more from National Hockey League
Follow your favorites to get information about games, news and more
---