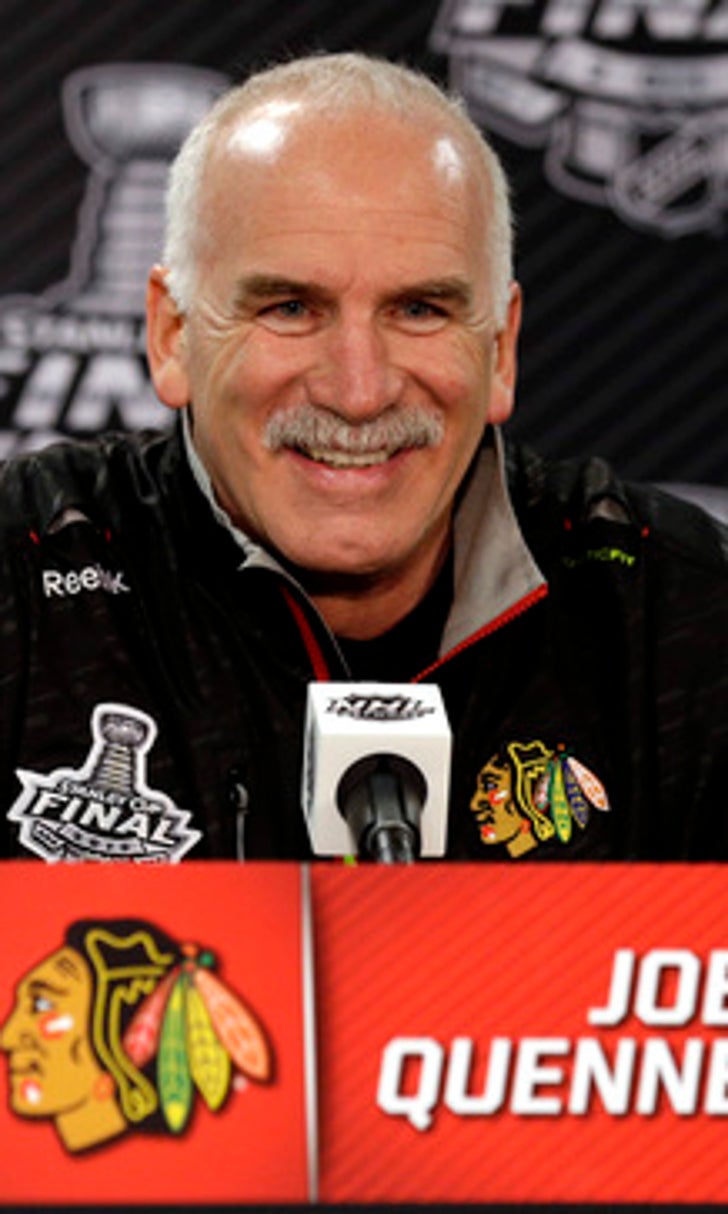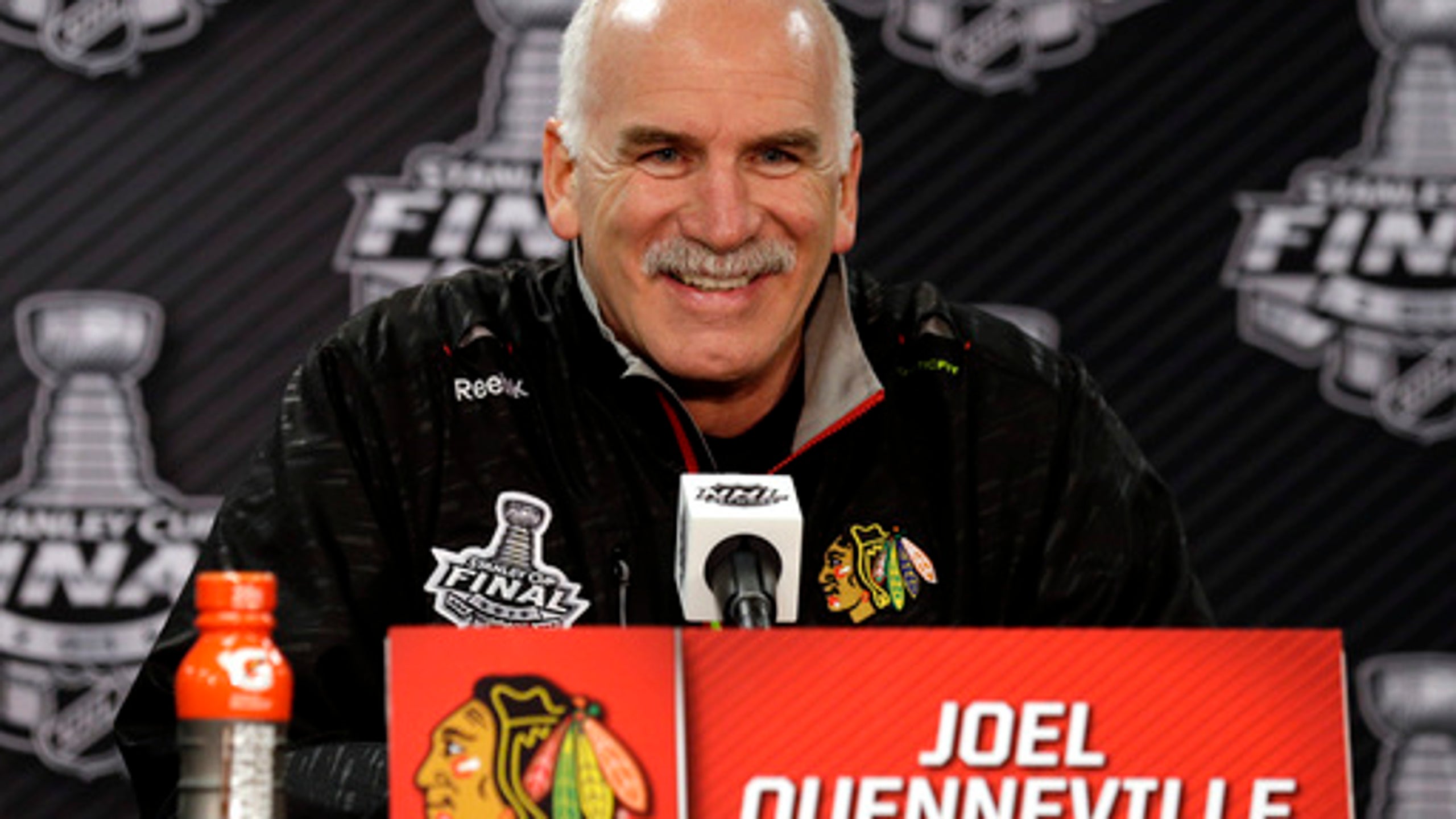 Quenneville agrees to 3-year extension with Blackhawks
BY foxsports • January 13, 2016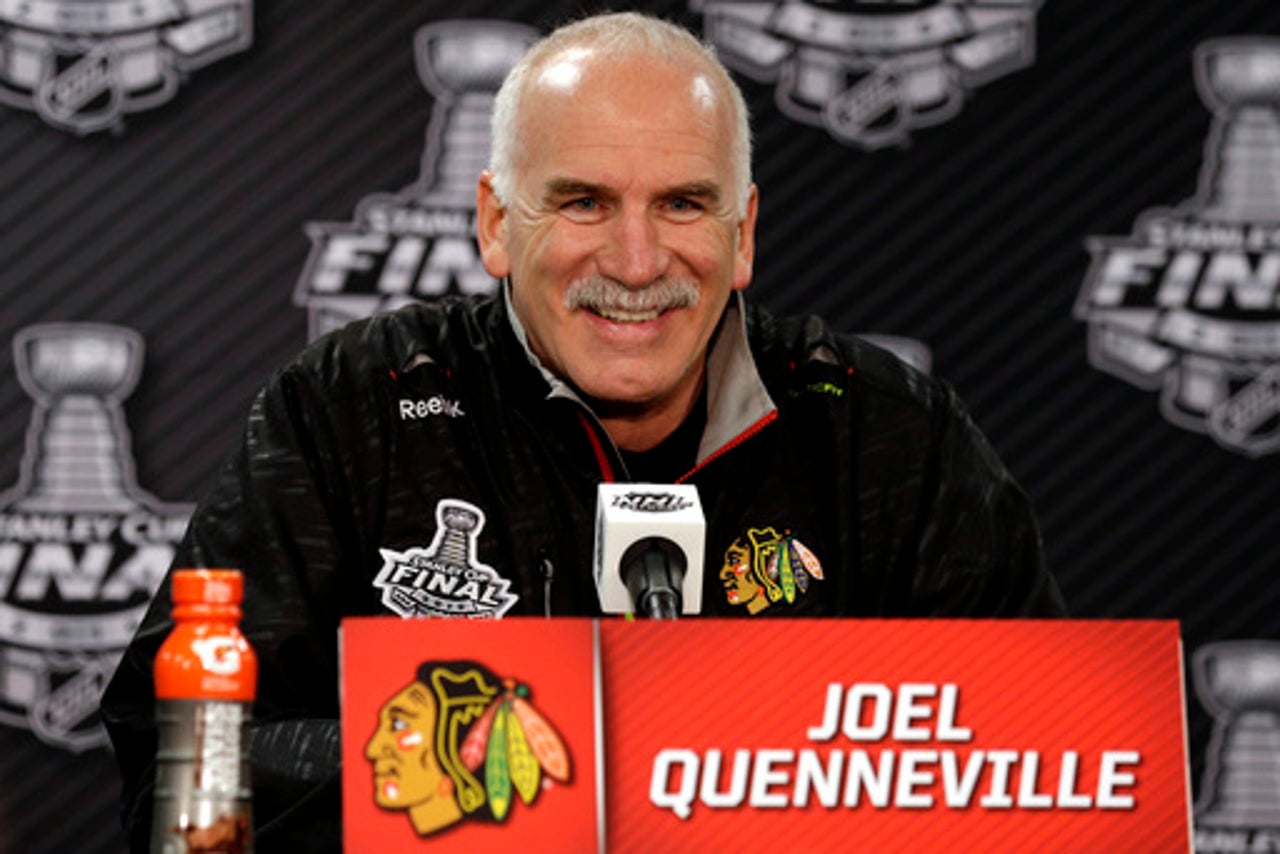 CHICAGO — The Chicago Blackhawks announced a three-year contract extension with Joel Quenneville on Tuesday, locking up the only active coach with three Stanley Cup titles.
The move started a very nice day for Quenneville and the Blackhawks, who beat the Nashville Predators 3-2 on Tuesday night for their eighth consecutive victory. The longest active win streak in the league moved the 57-year-old coach into a tie with Al Arbour for second on the NHL list for regular-season coaching victories, behind only Scotty Bowman's total of 1,244.
''It's been a special place here in Chicago for us,'' Quenneville said after his 782nd career win. ''We've had a lot of success. Great group, right on through from Rocky (owner Rocky Wirtz) on down through the organization. It's been eight great years.
''Al Arbour has been a great coach in our game and player. Everybody always said good things. Everybody has a lot of respect for what he's accomplished. We always had a heck of a time trying to beat him, so it's very special and honored and feel fortunate.''
Quenneville also coached St. Louis and Colorado before taking over in Chicago just four games into the 2008-09 season, replacing Denis Savard after the Hall of Famer was cut loose by former general manager Dale Tallon in a controversial move. What followed was the most successful run in franchise history, with Chicago winning it all in 2010, 2013 and last year.
''We've got a great situation going here,'' said general manager Stan Bowman, Scotty's son. ''Fortunate to have Joel on board and he's been a huge part of what we've accomplished as a group. There's no one more you want behind the bench than Joel.''
Captain Jonathan Toews was just 20 when Quenneville became the coach in Chicago, and star forward Patrick Kane was 19. But they developed into two of the NHL's best players under Quenneville's tutelage, part of a now-veteran core that uniformly praises the former NHL defenseman for his deft touch with players of varying ability and experience level.
''We're getting, it's funny to say, but more and more comfortable with his coaching and his style as the years go by,'' Toews said.
Quenneville has a 782-451-77-110 record over 19 years as an NHL head coach, including the past eight in Chicago. He won the Jack Adams Award in 2000 for the NHL's top coaching job.
Quenneville and Jacques Lemaire are the only men to play in at least 800 games in the league and coach 1,000 or more games. Quenneville's playing career, spent mostly with the Hartford Whalers, is a huge influence on how he coaches, from cutting back on practice time during busy parts of the schedule to what he expects from his players.
''He doesn't take a night off,'' Toews said. ''His intensity is there every night. We know it. You can feel it.''
Quenneville's extension runs through the 2019-20 season, and he refused to speculate on whether he will coach beyond that point. But the Windsor, Ontario, native indicated he thinks Scotty Bowman's record is safe.
''I'd say it's a stretch stretch,'' a chuckling Quenneville said when asked about catching Bowman.
---
---