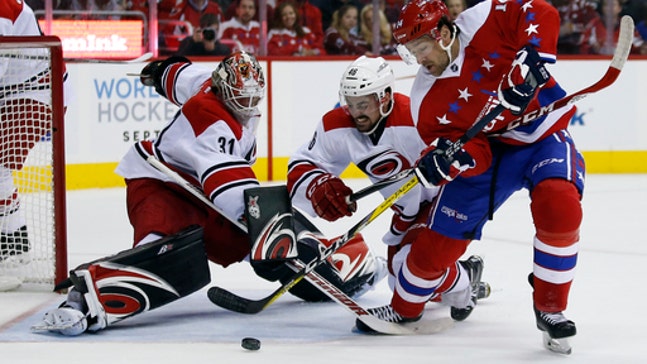 Playoff-minded Capitals hope to buck trend of slow starts
Published
Mar. 17, 2016 3:40 p.m. ET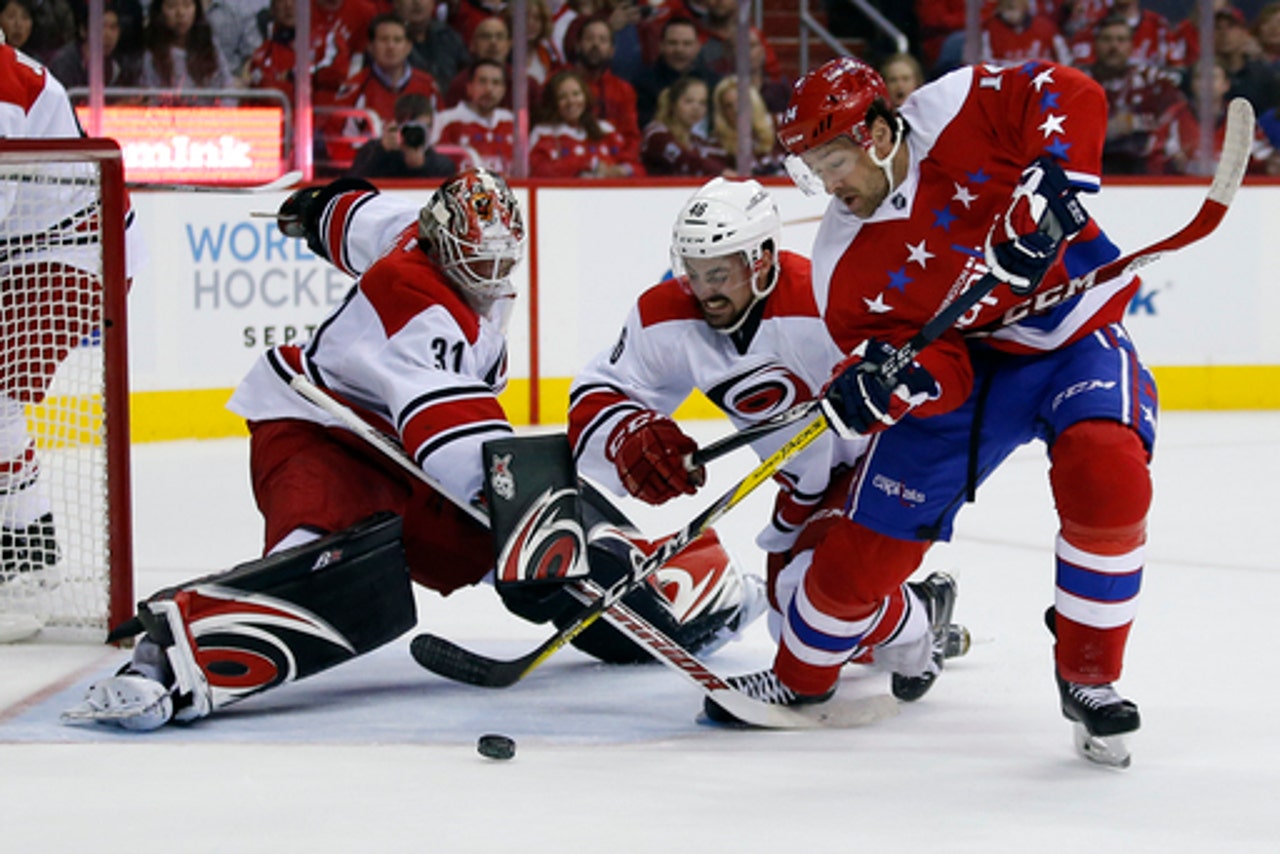 WASHINGTON (AP) As the Washington Capitals clanked shots off the post against Carolina, forward Jay Beagle said players didn't let frustration seep in.
Slow starts have dogged the Capitals, but this wasn't one of them.
''I think it was a great start,'' captain Alex Ovechkin said of Tuesday night's win. ''So far it was the best in maybe 10 or 15 games. Just hit crossbar, post, lots of good chances. That's how we have to play.''
That game against the Hurricanes, which clinched a playoff berth for Washington, represented a divergence from the lingering trend. The Capitals had allowed the first goal in the previous five games and in 13 out of the last 15.
The Capitals are 10-5-1 in their past 16 games, but in the first period, they have led only 2:16, been tied 106:41 and trailed for 210:53.
''I'm kind of sick of talking about it, but it's a stat, it's there and it's ugly,'' forward Justin Williams said. ''I think sometimes if you just keep talking about it, talking about it and talking about, then it becomes a problem. They you can get it in your head and all sorts of other things.''
It has been in players' heads because it's not an isolated issue. Opponents have outscored the Capitals 17-4 over this 16-game span, and yet the top team in the NHL has shown an uncanny ability to roar back in the third period.
Yet with just over three weeks left in the regular season, it's not about victories or points for the Capitals as much as preparing for the playoffs, a process that continues Friday when they host the Nashville Predators. That's why the start against Carolina was so encouraging.
''We showed what we can do to start the game and set up our game,'' goaltender Braden Holtby said of the 2-1 win. ''You look at it as we only scored two goals with the overtime goal, but we could've had quite a few more - just the posts and the tough shots we threw on net in traffic. Just didn't go our way, but we stuck with it and that shows that we played a committed game.''
Coach Barry Trotz said he'll take that start on most nights. Holtby cited the energy with which the Capitals played as a reason it's a foundation to build from.
Falling behind in the playoffs, where games are tighter and goals are harder to come by, especially on the power play, isn't a recipe for success for a team trying to win its first Stanley Cup. If the Capitals can replicate their start against Carolina in April and May, it could pay big dividends.
We ''didn't wait for them to kind of see how the game was going to play out,'' Beagle said. ''We went after them and tried to dictate the pace and game in our barn, and that's the way we got to play.''
---
Follow Stephen Whyno on Twitter at http://www.twitter.com/SWhyno
---
---