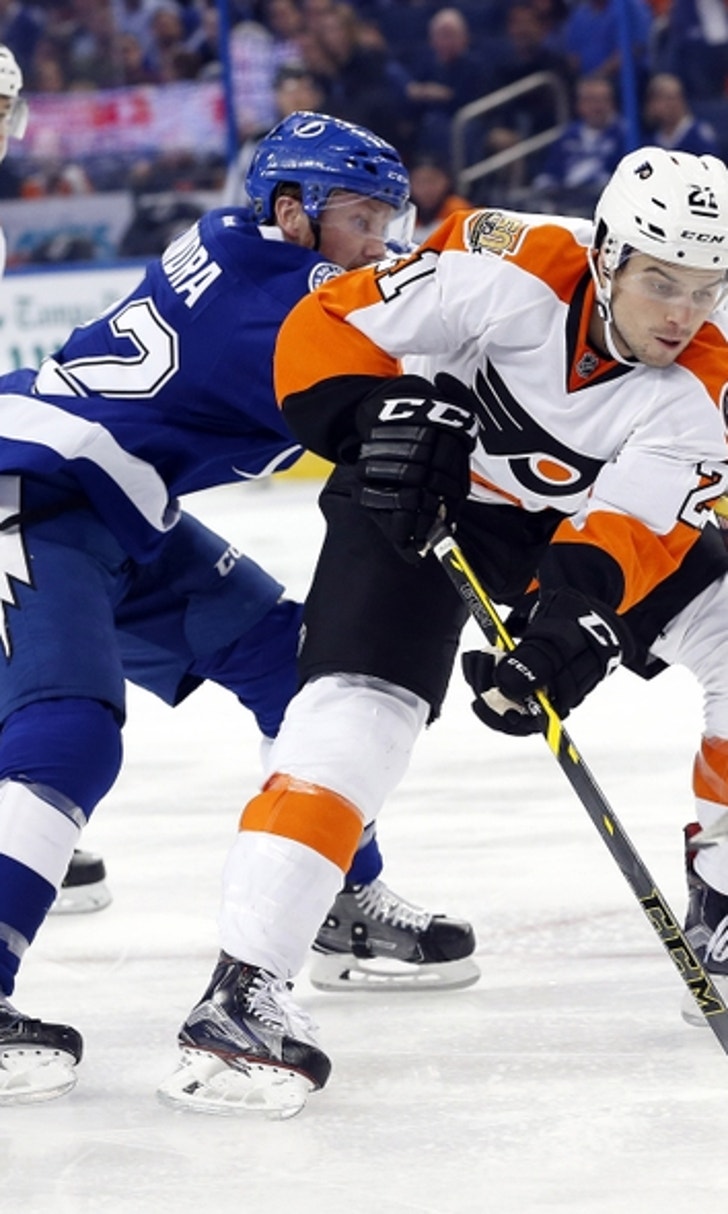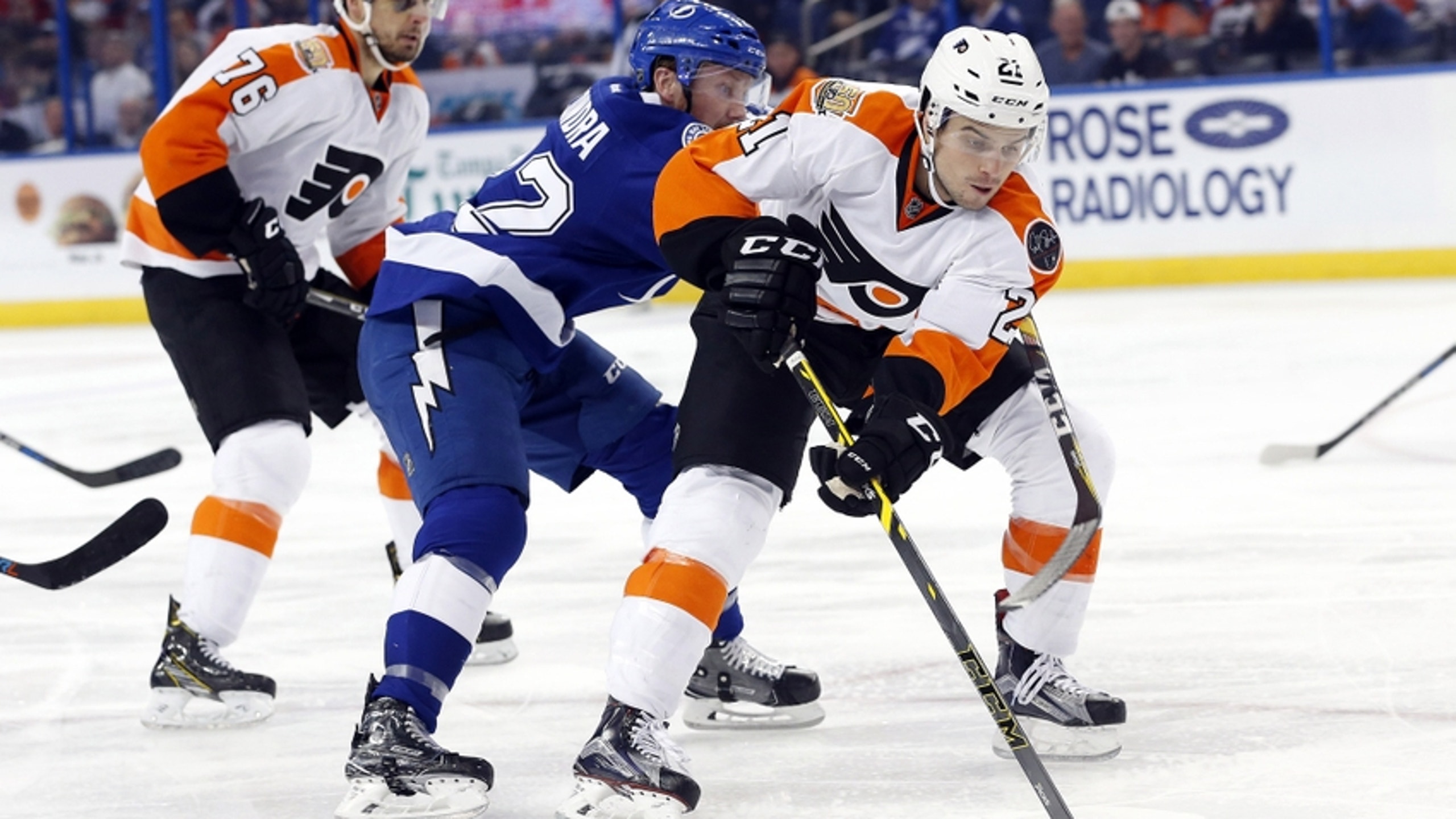 Philadelphia Flyers Again Bested by Lightning: Stats and Analysis
BY foxsports • November 24, 2016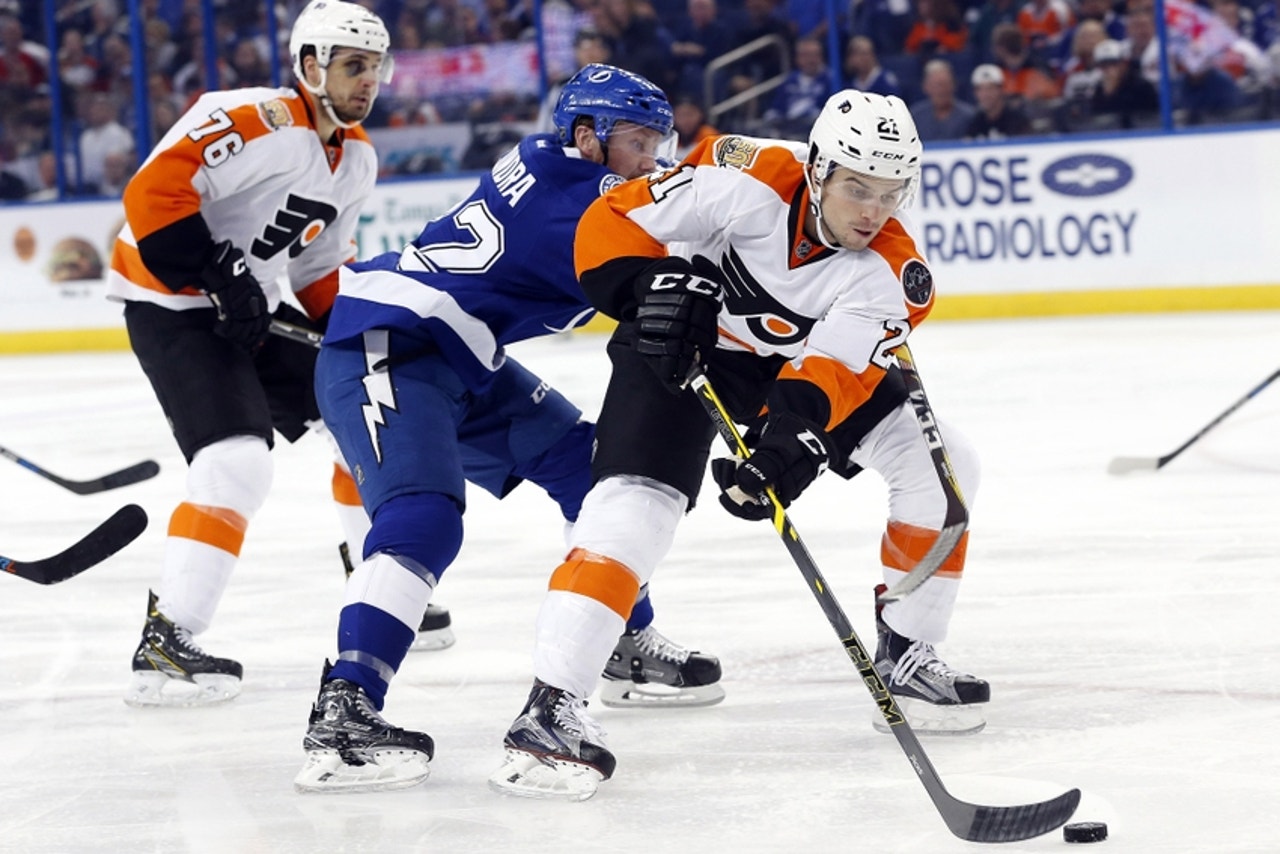 The Philadelphia Flyers again played a patient game against the Tampa Bay Lightning, but the dam broke late leading to a 4-2 loss. Stats and analysis
For the second time in as many nights, the Philadelphia Flyers fell back into their own end, and hoped to slip past the competition with defense. This formula added up to a 3-1 victory over the Florida Panthers, but it didn't come off as successfully against the more dangerous Tampa Bay Lightning.
In this one, the Flyers offense was completely invisible in the first period. Dale Weise had a breakaway, but that was it. They almost lived to tell about it despite being outshot 12-2, but Tampa finally found the net with only 3 seconds left in the period on the power play.
The Flyers pushed back in the second period. Buoyed by Dale Weise's (soft) goal, the Flyers bit back at the Lightning with 22 shots in the period and eventually took a 2-1 lead. That looked like it would be enough to secure 2 points for the Flyers, but the Lightning scored twice in 12 seconds with only a few minutes remaining in the game to turn the game on its head. The Flyers offense was unable to comeback on the Lightning in such a situation, leading to a 4-2 loss and 0 points for the Flyers.
Forwards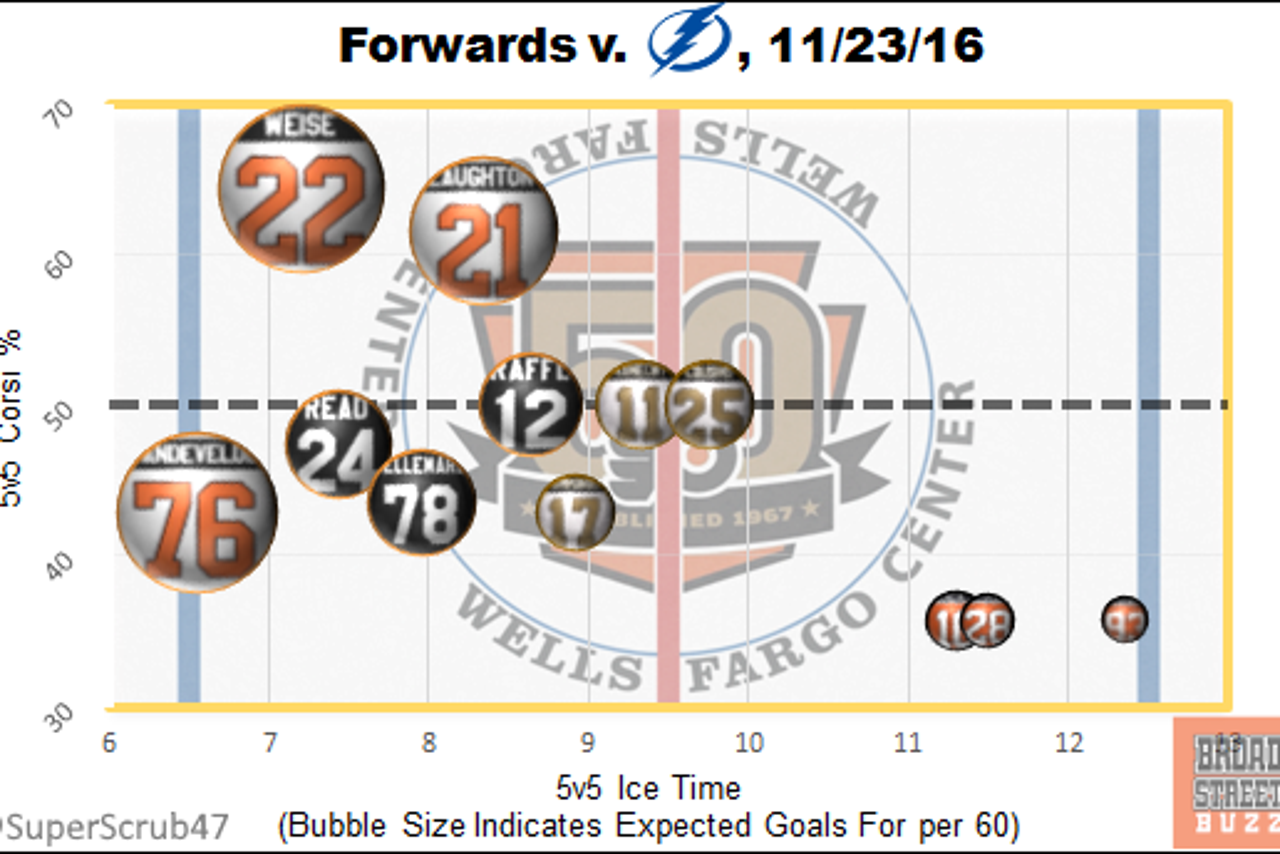 More from Broad Street Buzz
Defense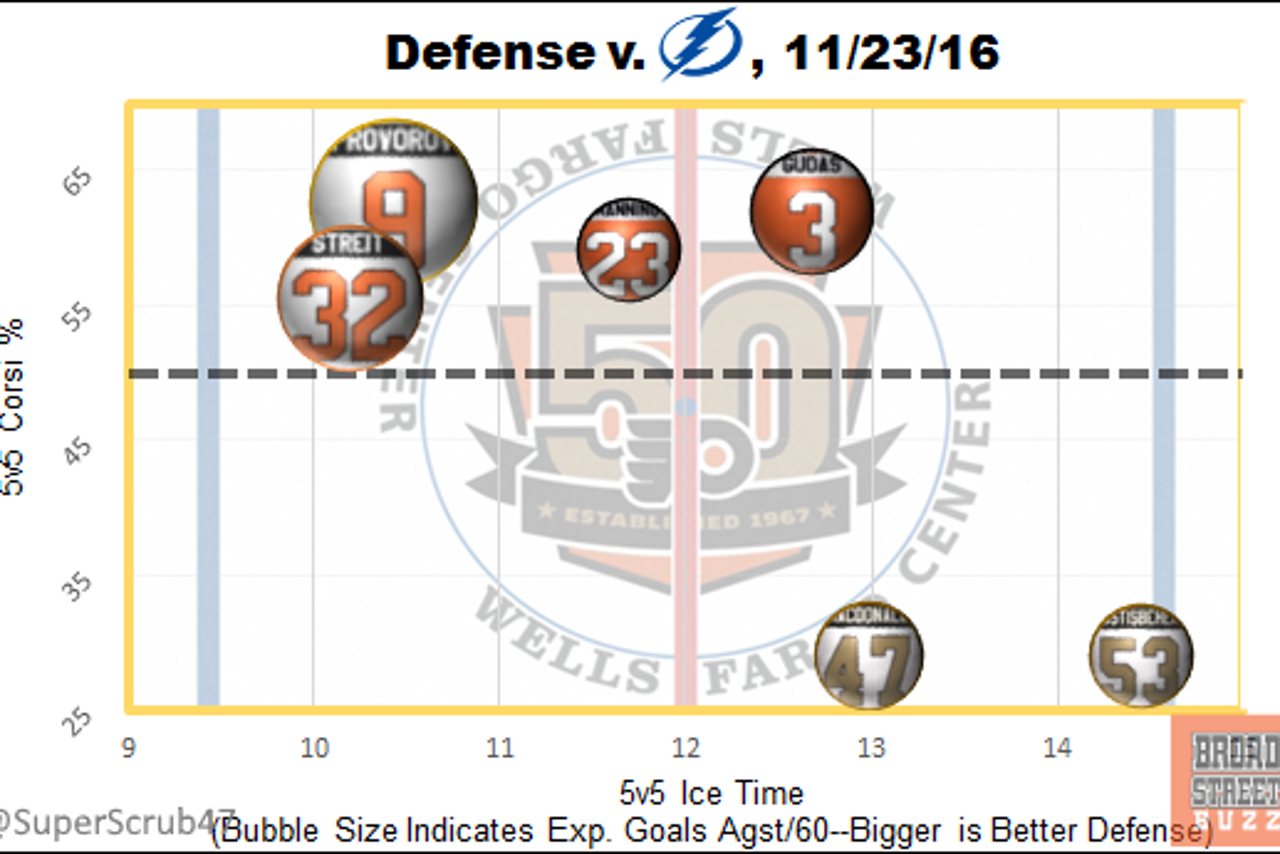 Goaltending and Special Teams
Ultimately, goaltending was not the difference in this game. Mason played very well early, but was powerless to stop Tampa's 3rd period goals. Neither did Vasilevskiy steal this game from the Flyers, conceding a soft goal to Dale Weise.
Special Teams were a more determinative factor. The Lightning had 7 power plays, including 4 in a row in the 2nd period and into the 3rd. The Lightning's only power play goal was the one in the first period, but those chances allowed the Lightning to regain some momentum. Meanwhile, the Flyers power play was 0-4 and didn't look particularly sharp.
Up Next
The Philadelphia Flyers' next game is their traditional Black Friday game on Friday afternoon. This year it is against the New York Rangers. For those that haven't been paying attention, the Rangers have been the surprise team of the year, leading the division standings and the entire NHL in goal scored (by a wide margin too).
Many are also wondering if this the game Anthony Stolarz makes his NHL debut, although that would be a tough assignment
This article originally appeared on
---
---