National Hockey League
National Hockey League
Perry, Getzlaf lead Ducks over Flyers 5-3
Published
Jan. 31, 2014 1:52 a.m. ET

ANAHEIM, Calif. (AP) Ryan Getzlaf has been shooting the puck more this season, and it's been paying off for himself and his teammates.
Getzlaf put Anaheim ahead to stay in the final minute of the first period with his career-high 26th goal, and Corey Perry, Patrick Maroon and Daniel Winnik also scored as the Ducks beat the Philadelphia Flyers 5-3 Thursday night.
Getzlaf, in the first season of an eight-year, $66 million contract extension he signed last March, scored 25 goals during the Ducks' 2006-07 Stanley Cup championship season and matched that total in 2008-09.
''If he shoots the puck, he's going to score. And he shoots the puck a lot - a lot more than he's done in the past. So consequently, he's getting goals,'' coach Bruce Boudreau said in reference to Getzlaf's 136 shots on net.
The Ducks' captain also recorded his second career ''Gordie Howe hat trick'' - a goal, an assist, and a fight with Steve Downie.
''He said to me earlier that I owed him one from that first game of the season when we fought and he was with Colorado,'' Getzlaf said. ''So he asked me to go, and I thought it an OK time for me to do it.''
Saku Koivu added an empty-net goal and Frederik Andersen made 27 saves, helping the Ducks improve their NHL-leading record to 40-11-5 and their home mark to 22-2-2. They have won 22 of their last 26 games, and are off to the best start in franchise history.
Winnik gave Anaheim a 4-2 lead with a short-handed goal, the ninth allowed this season by the Flyers - tying Edmonton for the league lead.
Koivu broke up a pass in the Ducks' zone and went off on a 2-on-1 break with Winnik, who beat Steve Mason to the glove side with 7:34 remaining while teammate Hampus Lindholm was off for high-sticking Claude Giroux.
''The way they play on the power play, they get four guys down below the hash marks after a shot,'' Winnik said after his first goal since Oct. 10. ''It was something we knew going into the game, so we felt there could be chances that way and we were fortunate to get one tonight. It felt really good. It was a long time coming. It's nice to get that pressure off me.''
Andersen is 13-2-0 in his first 15 NHL starts, and hasn't allowed more than three goals in any of them. He has a 1.94 goals-against average, including a two-period relief stint in his NHL debut on Oct. 20, when he earned a 6-3 win in relief against Dallas by stopping all 24 shots he faced after Jonas Hiller left with a 3-1 deficit.
''Our depth at goaltending has been outstanding, and when Freddie's played he's been unbelievable,'' Getzlaf said. ''He's a big kid and for a young guy, he plays really calm in the net. He's not too active, and that's a good sign. He's a goalie that settles things down back there.''
Vincent Lecavalier, Matt Read and Michael Raffl scored for the Flyers, and Mason stopped 23 shots following his 33-save shutout against Detroit on Tuesday at Philadelphia. The Flyers are 3-6-2 in their last 11 games following a 7-1-0 stretch.
''It was a pretty physical game,'' Boudreau said. ''They were trying to push us around, but I thought we did a pretty good job of standing up for ourselves.''
Philadelphia came in averaging a league-worst 15.9 penalty minutes, but it was the Ducks who couldn't stay out of the box during the first period as the Flyers cashed in on one of three power plays. Lecavalier beat Andersen through the pads with a 25-foot wrist shot from the right circle, tying it at 1 with 3 seconds left on Matt Beleskey's interference penalty.
Getzlaf regained the lead for Anaheim parking himself at the edge of the crease and redirecting Lindholm's 50-foot slap shot past Mason with 36 seconds left in the period.
Perry made it 3-1 at 10:29 of the second, beating Mason to the glove side from the low slot after getting a cross-ice pass from Getzlaf. The Ducks are 9-0-1 this season when Getzlaf and Perry score goals in the same game, and 23-3-4 under those circumstances since Feb. 1, 2010.
''There wasn't a single clean shot from the point the entire night,'' Mason said. ''They did a great job of getting sticks on it, bodies in front. When you have a team like that, it makes it difficult to stop pucks. We controlled a lot of the play, but they were able to get two deflections in there. For the most part, we did a pretty good job.''
Read scored his 14th goal with 14:12 remaining, after Mark Streit's sharp-angle shot from the left corner struck Andersen in the chest and bounced into the net off Read's right leg.
NOTES: C Nick Bonino, one of four players to appear in all 56 games for Anaheim, went to the dressing room with an upper-body injury after an open-ice hit from C Zac Rinaldo at 12:38 of the opening period. He played four shifts in the second period before calling it a night. ... Rinaldo returned to the lineup after missing 10 games with a high left ankle sprain. ... Lindholm leads all rookies with a plus-minus figure of plus-25. He was a plus-2 against the Flyers. ... Winnik's goal was his second this season and third in his last 96 games. ... The Flyers have connected on the power play in five straight games and 11 of the last 14. ... The Flyers are 26-20-6 since Craig Berube replaced Peter Laviolette as head coach following the team's second consecutive 0-3 start. ... The Ducks are 32-1-2 when scoring three or more goals, and 31-0-2 when allowing fewer than three. They also are 30-1-2 when leading after two periods.
---
---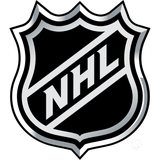 Get more from National Hockey League
Follow your favorites to get information about games, news and more
---