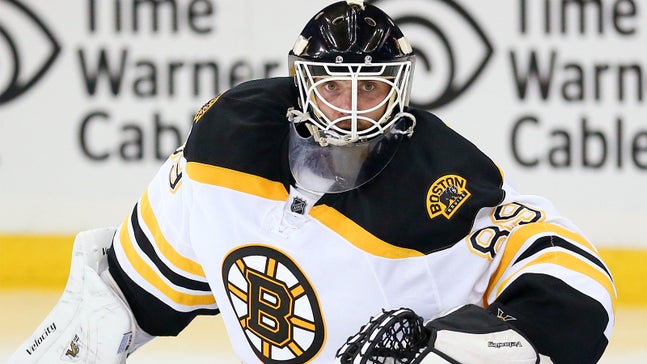 Perfect in debut: Jonas Gustavsson impresses early in Bruins' rendezvous
Published
Nov. 3, 2015 10:48 a.m. EST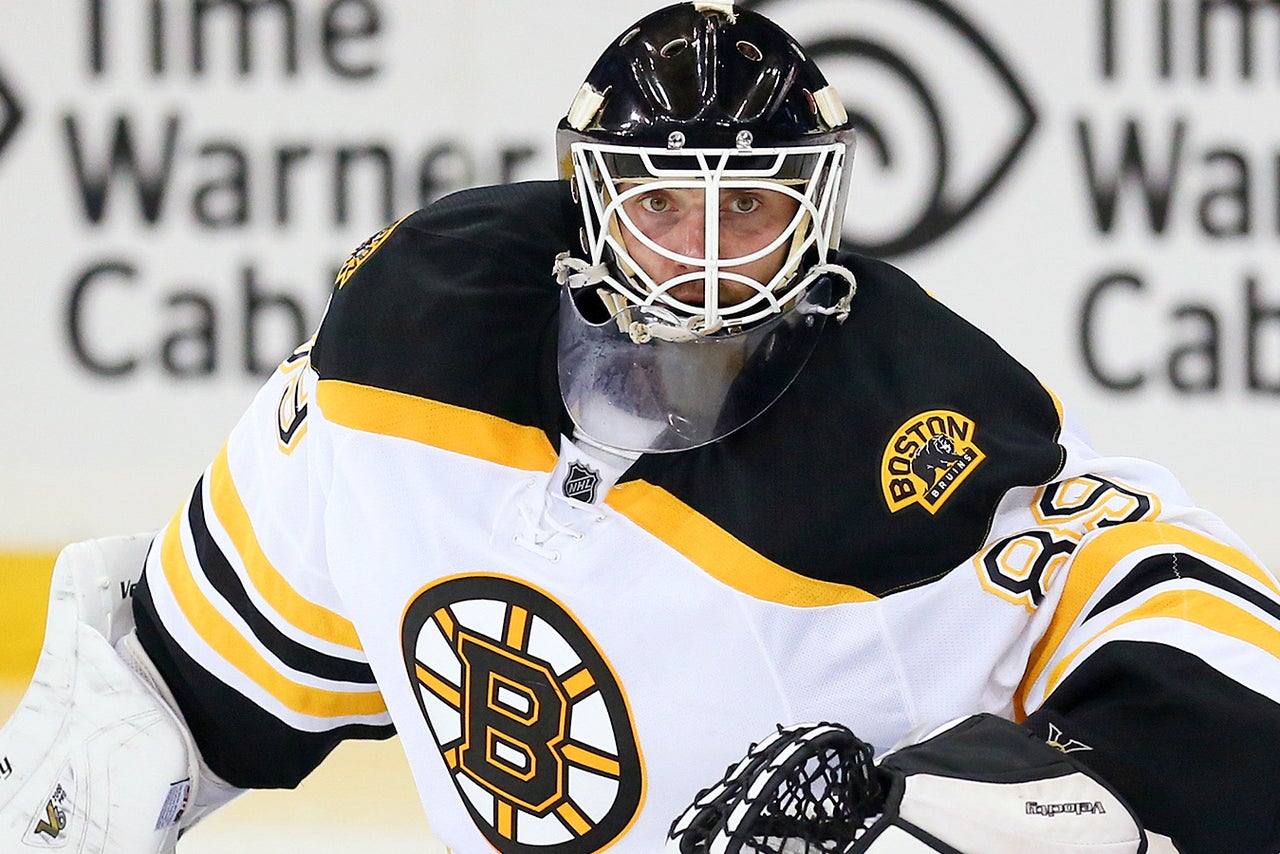 The Bruins know how difficult playing without a reliable back-up goaltender can be; last season, Boston rode Tuukka Rask into the ground during a failed attempt to make the playoffs because the team could not count on back-up Niklas Svedberg. 
Boston welcomed new back-up Jonas Gustavsson to the team this season with low expectations. The only reason Gustavsson earned a spot at training camp in the first place was because the Bruins granted Gustavsson a tryout, but Boston had two goaltenders in the minor league system -- Malcolm Subban and Jeremy Smith -- who were expected to fight for time as the back-up.
Gustavsson beat out both goalies instead, and he proved why he deserved the NHL role early this season with a 3-0-0 record through his first three starts. Before the Bruins' recent four-game win streak, there were even rumblings of a goaltending controversy between Gustavsson and Rask.  
Although Gustavsson is not the No. 1 in Boston, it's a good thing the tryout with the Bruins worked out for Gustavsson. 
"I didn't really have a Plan B," Gustavsson told the Boston Globe. "I wanted to play over here. My first call would be to my agent and ask him to look around, see if something's out there. I don't have an answer as to whether something would be out there.  
"If I wouldn't have gotten anything here, I still want to play hockey. At that point, there's other options like going back to Europe, I guess. But in my head, it was all about staying over here and find a way to get a contract here."
Now that Gustavsson does not have to find a place to play, he can focus on cementing a Bruins' back-end which has a spotty defense. The Bruins lead the NHL in goals-per-game, but they rank fourth-to-last in goals-against-per-game. That's a number that has improved of late as the team only allowed five goals against in the past four games, but Gustavsson's continued strong play is still a major boost of confidence for the defense when Tuukka Rask is not in net.
(h/t Boston Globe) 
---
---