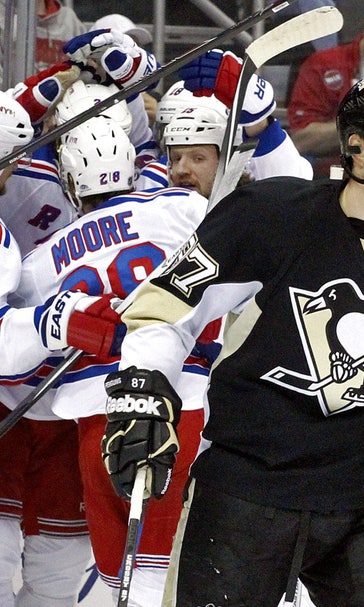 Pens' Crosby says players responsible for failed Cup run
BY foxsports • May 15, 2014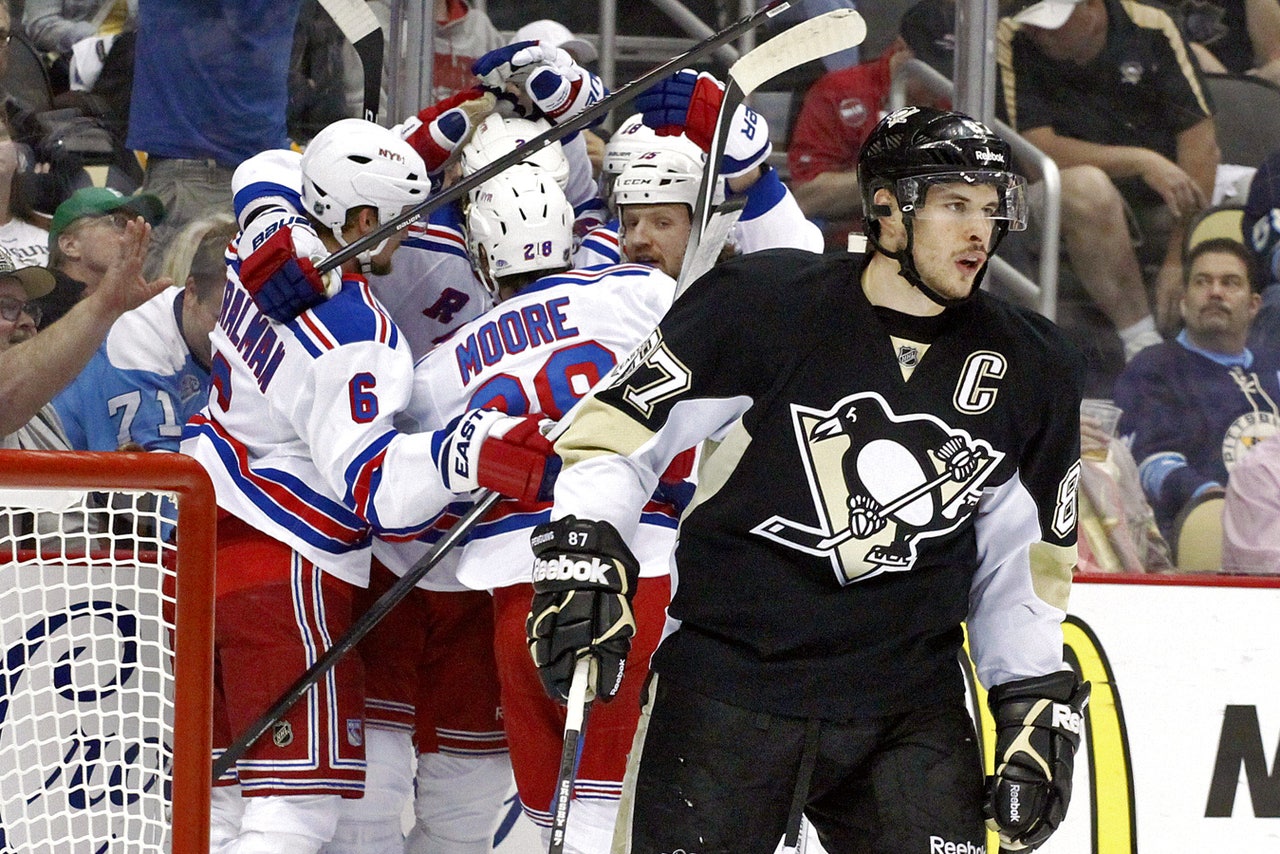 PITTSBURGH -- Sidney Crosby understands the price of disappointment.
And while others — namely Pittsburgh Penguins coach Dan Bylsma — will likely face the consequences following another early playoff exit, the NHL's brightest star isn't shirking his share of the blame. The way Crosby sees it, Pittsburgh's failings lie with the guys who pull the sweaters over their heads.
''At the end of the day we feel responsible,'' Crosby said Thursday. ''We are the guys that go out there and want to perform and want to win and we have that expectation.''
Ones that weren't met for a fifth straight spring after the Penguins frittered a 3-1 series lead in an eventual seven-game loss to the New York Rangers in the Eastern Conference semifinals. A half-decade after hoisting the Stanley Cup in Detroit at age 21, Crosby and the franchise he represents are still searching for a bookend.
''It's difficult to win and I don't think there's been any lack of effort from players, coaches, anybody in the conversation,'' Crosby said. ''I don't think it's been a lack of trying.''
There has, however, been a lack of doing.
The Penguins have been a marvel during the regular season under Bylsma, who is 252-117-32 since taking over for Michel Therrien in the late stages of the 2008-09 season. Yet all those regular-season triumphs haven't prevented Pittsburgh from being knocked out of the playoffs by a lower-seeded team five straight times.
Pressed on what needs to change, Crosby didn't point to the coaching staff but instead a shift in mindset, particularly when the postseason begins.
''Maybe we need to adjust the way we play a little bit better and play more physical,'' Crosby said.
It's a challenge the Penguins have faced relentlessly during the Crosby era. The league's leading scorer and likely MVP scored just once in 13 playoff games — a career low — and spent plenty a month on the receiving end of punishment from Columbus center Brandon Dubinsky and New York defenseman Marc Staal.
Crosby insists he wasn't rattled, even if at one point in Game 6 against the Rangers he found himself on the bottom of a dog pile with New York goaltender Henrik Lundqvist squirting him with a water bottle. Not exactly the best position to ward off a comeback.
''I'm not saying I can't be better,'' Crosby said. ''I don't think my focus was lost. ... You can go back to the years we won and you're not going to see anything different but we won and that's a big thing.''
And it will be the focus going forward regardless of who is in the front office or behind the bench.
While Crosby and Evgeni Malkin will have their numbers hanging in the dressing room when the club reconvenes in September, there could be plenty of new ones hanging alongside them.
Forward Jussi Jokinen - whose seven playoff goals led the Penguins - is an unrestricted free agent. So is Lee Stempniak, who never quite meshed with Crosby after being brought in near the trading deadline. Defenseman Brooks Orpik, the team's longest tenured player, may be done in Pittsburgh after 11 seasons. Matt Niskanen, arguably the team's best defenseman all season, will hit the open market and may command too high a price to stick around.
Then there's goalie Marc-Andre Fleury, who played steadily throughout the playoffs but knows he could be expendable with one year left on his current deal.
''I really hope I stay,'' Fleury said. ''It's my team here. It's where I want to play.''
It's a sentiment echoed throughout the locker room. For all the misery that accompanied the stunning fall against New York, Pittsburgh's talented core remains in the midst of their primes. Crosby is 26. Malkin is 27. So is defenseman Kris Letang. Fleury is still months away from turning 30 and bounced back from a miserable 2013 postseason by holding the Rangers to just 15 goals in seven games.
''I don't know if there's many problems,'' forward Brandon Sutter said. ''I think it's more little things that aren't really huge. Maybe fresh ideas can change that. I don't think there's much that needs to be fixed, maybe a few things shaken up. There's a few different ways. It doesn't necessarily mean anyone has to leave.''
In theory, perhaps. The Penguins know they are constructed to raise championship banners, not flame out in the postseason. Yet it keeps happening.
''Expectations are high,'' Crosby said. ''If you don't deliver you have to own up to that as players and as an organization. We all understand that. We'll see what happens from here.''
---
---