National Hockey League
National Hockey League
Penner would fit well in Montreal
Published
Feb. 3, 2011 12:00 a.m. ET

Trade deadline time has drawn near, and with it the rumors and speculation that come with Canada's second favorite day behind July 1 (the day NHL free agency opens).
On the Oilers' end of the spectrum, another long summer of golf is ahead. However, Oilers forwards Dustin Penner and Ales Hemsky could be available for the right price.
The Montreal Canadiens will have the usual shopping list of a top-six forward and a solid defenseman, and they have earned the right to think of themselves as legitimate Stanley Cup contenders. For a team lacking in the goal-scoring department and relying on the efforts of goaltender Carey Price this season, any scorer would be a welcome addition.
What Penner brings is a big-bodied forward who is still relatively young at 28 years old. In a league where less than 1.5 percent of all players scored 30 goals in 2009-10, Penner accomplished the feat, along with a plus-6 rating, on the worst team in the league last season. On the other hand, the Habs have not had a 30-goal man since Alexei Kovalev lit the lamp 35 times in 2007-08.
This is a team that needs offense desperately. The Habs are currently tied for 10th place in the Eastern Conference in goals scored. With injuries to Andrei Markov and Josh Gorges, the Candiens cannot afford to rely on their depleted defense to win games. Penner would be a great option to add both a scorer and a power forward, and is signed for another year at a reasonable cap hit of $4.25 million.
The Canadiens wouldn't be able to fit Penner in under their current salary cap structure, however there are two expendable in Benoit Pouliot and Andrei Kostitsyn. Both players have earned their share of criticism this year in Montreal, and are restricted free agents at the end of this season with no guarantee of returning to the team. Kostitsyn has never been able to shed the criticism of his work ethic and drive, and would likely be the better fit in any potential trade.
It would be unlikely that Kostitsyn would be re-signed by Steve Tambellini and the Oilers, and would be included in the deal for Penner solely for salary-cap purposes. The Oilers, being an organization that lacks defensemen, would likely want 2010 first-round pick Jarred Tinordi to be included in any deal. With young defensemen such as PK Subban, Yannick Weber and Matthieu Carle in the system, the organization has the depth to deal a prospect like Tinordi.
If Habs GM Pierre Gauthier is serious about adding to his team's offense, he would have to include his 2011 first-round draft pick as well to warrant serious consideration from Oilers management. Penner will receive lots of interest around the league, and as a result his price will increase dramatically. With a low supply of proven scorers comes a high demand (most teams want more offense for long post-season runs) and an increase in price.
Penner would suit any team looking to make a long run during the playoffs. With defense playing a vital role in most Habs victories, Penner would add another threat to a lineup that has the ability to make a serious run at success. Price cannot stand on his head forever, and the organization must add goal-scoring if it wants Lord Stanley to return to the city of Montreal.
---
---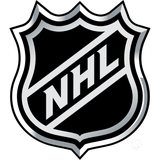 Get more from National Hockey League
Follow your favorites to get information about games, news and more
---