National Hockey League
National Hockey League
Penguins hoping a little defense goes a long way
Published
Jan. 17, 2013 3:21 p.m. ET

Marc-Andre Fleury didn't even bother to look at the tape.
Video evidence of a 5-1 loss to Philadelphia in Game 6 of last year's Stanley Cup playoffs wasn't required for the Pittsburgh Penguins goaltender to relive every agonizing moment. He spent the early portions of the offseason worrying about it before permanently deleting it from his memory.
''I forgot about the games, but not about what happened,'' Fleury said.
Good idea.
The whipping served as a fitting end to one of the more bizarre postseason series in recent memory. The Flyers cut down the NHL's highest scoring team by turning every period into a defense-optional shootout, one that exploited Pittsburgh's inability to commit itself at the end of the ice where Fleury works.
Philadelphia scored a whopping 30 goals in six games, a number more fitting than the local rec league than the sometimes brutal - not to mention offensive-stifling - two-month slog to the Stanley Cup.
The Penguins know that for all the firepower the game's most explosive lineup provides, if they don't shore things up on defense they'll be home well before the calendar hits June.
''You have to learn from that stuff,'' forward Pascal Dupuis said. ''We'll try to take the positives from (Philadelphia) and try to build off it.''
Given all of a week to put a roster together, don't expect coach Dan Bylsma to make drastic changes on a team that finished a middling 17th in goals allowed last season. On most nights, a lineup that features reigning league MVP Evgeni Malkin and a finally healthy Sidney Crosby doesn't need to play lights out defense to win.
Just a little, though, could go a long way to helping the Penguins earn a slightly easy road through the playoffs. Pittsburgh narrowly missed out on winning the Atlantic Division title, the difference between being the top seed in the postseason or dropping to fourth and facing their archrivals.
A couple of stops here and there could have drastically altered their season. They did little to address the defense with personnel during the offseason outside of trading Zbynek Michalek back to Phoenix. Pittsburgh also traded for goaltender Tomas Vokoun to help take some of the burden off Fleury to carry the team through 99-day sprint through the 48-game regular season.
The 36-year-old Vokoun is no stranger to staying busy after spending most of his career with the likes of Nashville and Florida. He watched Fleury and backup Brent Johnson often left to fend for themselves after their teammates were caught out of position trying to make something happen offensively.
''I'm sure there's going to be adjustments after what happened to them last year,'' Vokoun said. ''They know they're going to have to play a little bit differently to be successful later.''
The way Vokoun sees it, the Penguins don't need to reinvent the neutral zone trap. They just need to be a little more judicious about jumping into the play.
''We do have a lot of offense, we don't need to take chances,'' he said. ''I think we can beat teams playing a sound game and being opportunistic when there are chances.''
The issue, the Penguins insist, is execution, not a lack of talent. Kris Letang is considered a Norris Trophy candidate and Brooks Orpik provides steady leadership from the blue line. They still believe Paul Martin is worth his hefty $5 million contract. They like what they have in Ben Lovejoy and Mat Niskanen.
Of course, more than two guys playing defense is required most of the time. It's not that Crosby and Malkin are poor defensively, but the players admit there were times last year when they'd let in a soft goal or two and figured it was no big deal, assuming they would get it back quickly.
And that's what happened during the regular season. The playoffs, however, were another matter.
Pittsburgh led in each of the first three games against the Flyers, and lost all three. The Penguins showed grit in extending things to six games, but by the end, they were out of gas.
The four-month NHL lockout only added to the misery. And the Penguins begin the 2013 season where the 2012 season ended on Saturday when they face the Flyers in Philadelphia.
''I'm looking forward to getting back with those guys,'' Fleury said.
He's not the only one. The Penguins are considered an early Stanley Cup favorite, with their combination of experience and explosiveness figuring to be a huge advantage in a truncated regular season.
Having two of the best players on the planet healthy and in their prime helps too. Malkin is coming off a career year in which he led the NHL with 109 points while Crosby is nearly a year removed from his latest bout with concussion-like symptoms. The 25-year-old superstar also has the peace of mind that comes from signing a 12-year contract extension that will keep him in Pittsburgh until he's nearly middle age.
Yet that sense of security doesn't mean there's also a lack of urgency. He spent the better part of two years away from the game. It's time to get going.
''We've got high expectations,'' Crosby said. ''That's the way it's always going to be with our team and that's the way we want it to be.''
---
Follow Will Graves at www.twitter.com/WillGravesAP
---
---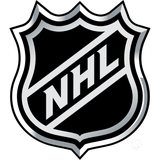 Get more from National Hockey League
Follow your favorites to get information about games, news and more
---