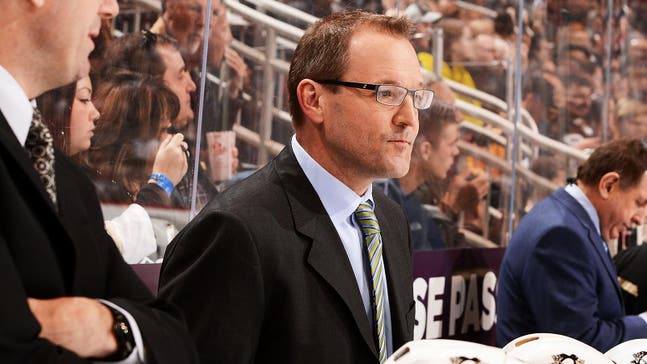 Penguins GM: Ex-coach Bylsma free to pursue any coaching job
Published
May. 21, 2015 6:51 p.m. EDT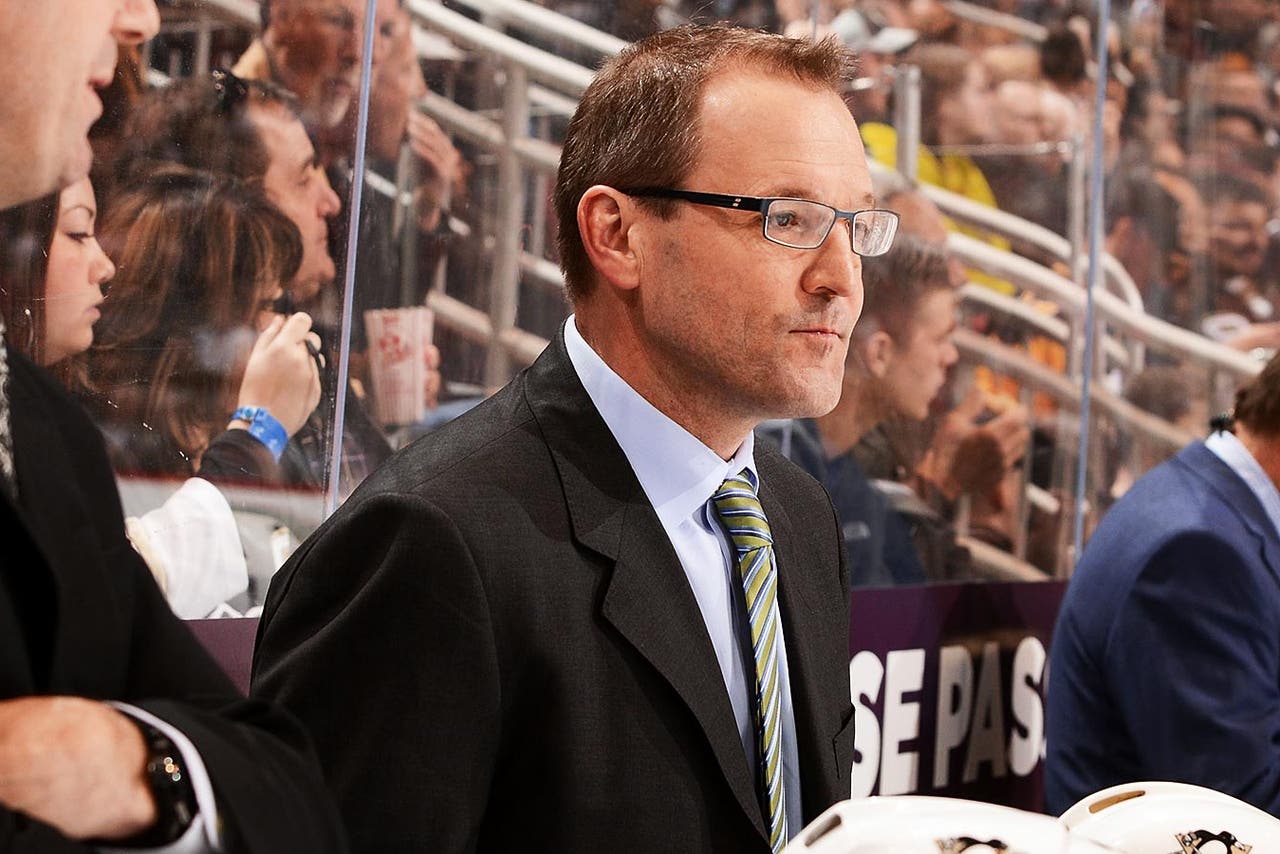 Former Pittsburgh Penguins coach Dan Bylsma is free to take any job opening, including the Buffalo Sabres' vacancy.
That was the response Penguins general manager Jim Rutherford provided The Associated Press on Thursday, when asked if he granted Buffalo permission to interview Bylsma. Though Bylsma was fired last June, he remains on Pittsburgh's payroll because his contract runs through the end of next season.
San Jose, New Jersey and Detroit also have coaching openings.
ESPN.com reported Thursday the Sabres received the Penguins' permission to speak to Bylsma.
In an interview on Buffalo's WGR-Radio on Thursday, Sabres GM Tim Murray declined to confirm the report by saying, "I just don't feel like making the list public."
The Sabres are back in the mix after losing out on high-profile candidate Mike Babcock. The former Red Wings coach turned down Buffalo's offer and signed with cross-border rival Toronto on Wednesday.
That puts Bylsma in the group of NHL-experienced coaching candidates that's next in line. It's a list includes Peter DeBoer, Randy Carlyle, and Guy Boucher.
In five-plus seasons with the Penguins, Bylsma led them to win the 2009 Stanley Cup championship, and was the NHL's 2012 coach of the year. He also set the franchise record by winning 252 regular-season games.
The Red Wings already have a candidate in mind with minor-league coach Jeff Blashill. Bylsma has a connection in New Jersey, where former Penguins GM Ray Shero was recently hired to the same position.
In Buffalo, Murray said he's open to hiring a coach with or without NHL experience to begin grooming the young and developing roster of a team coming off consecutive last-place finishes. Ted Nolan was fired a day after the season ended.
"I'm looking for the best guy," said Murray, who had previously acknowledged he and Nolan failed to have a good working relationship. "I'm looking for the guy that comes in here and is a good fit."
Former NHL defenseman and Ottawa Senators minor-league coach Luke Richardson is considered a Sabres candidate. Murray was the Senators assistant GM when he hired Richardson to coach the team's AHL franchise in Binghamton three years ago.
---
---