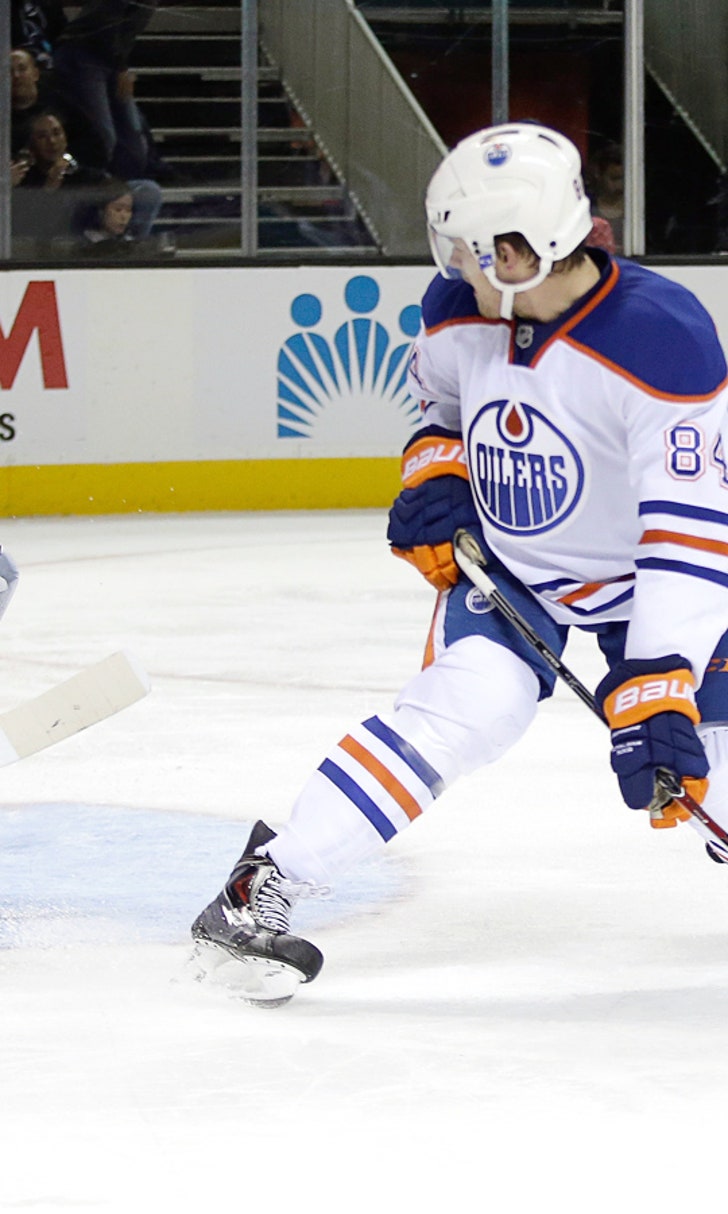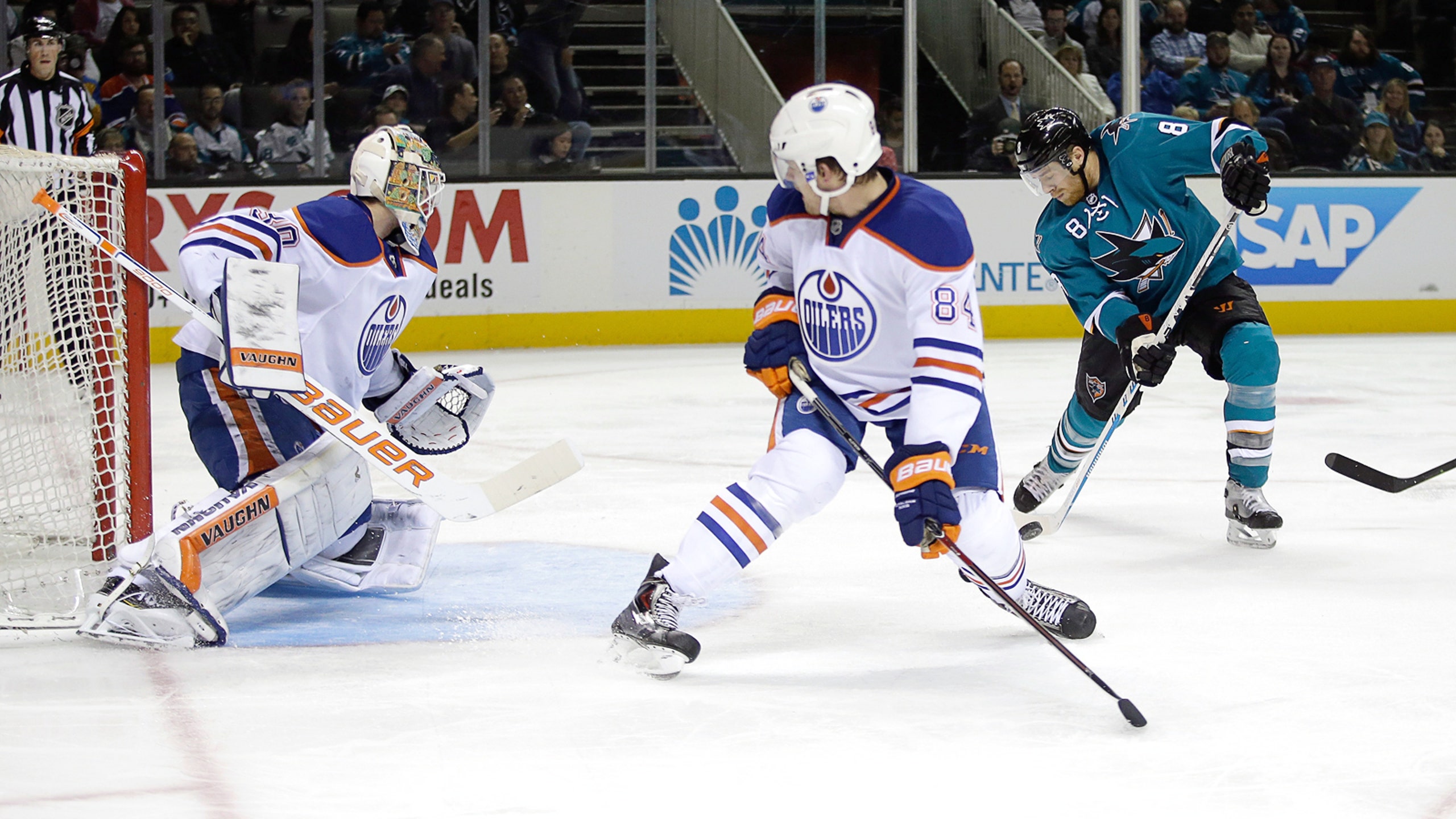 Pavelski scores twice, leads Sharks to win against Oilers
BY foxsports • December 10, 2014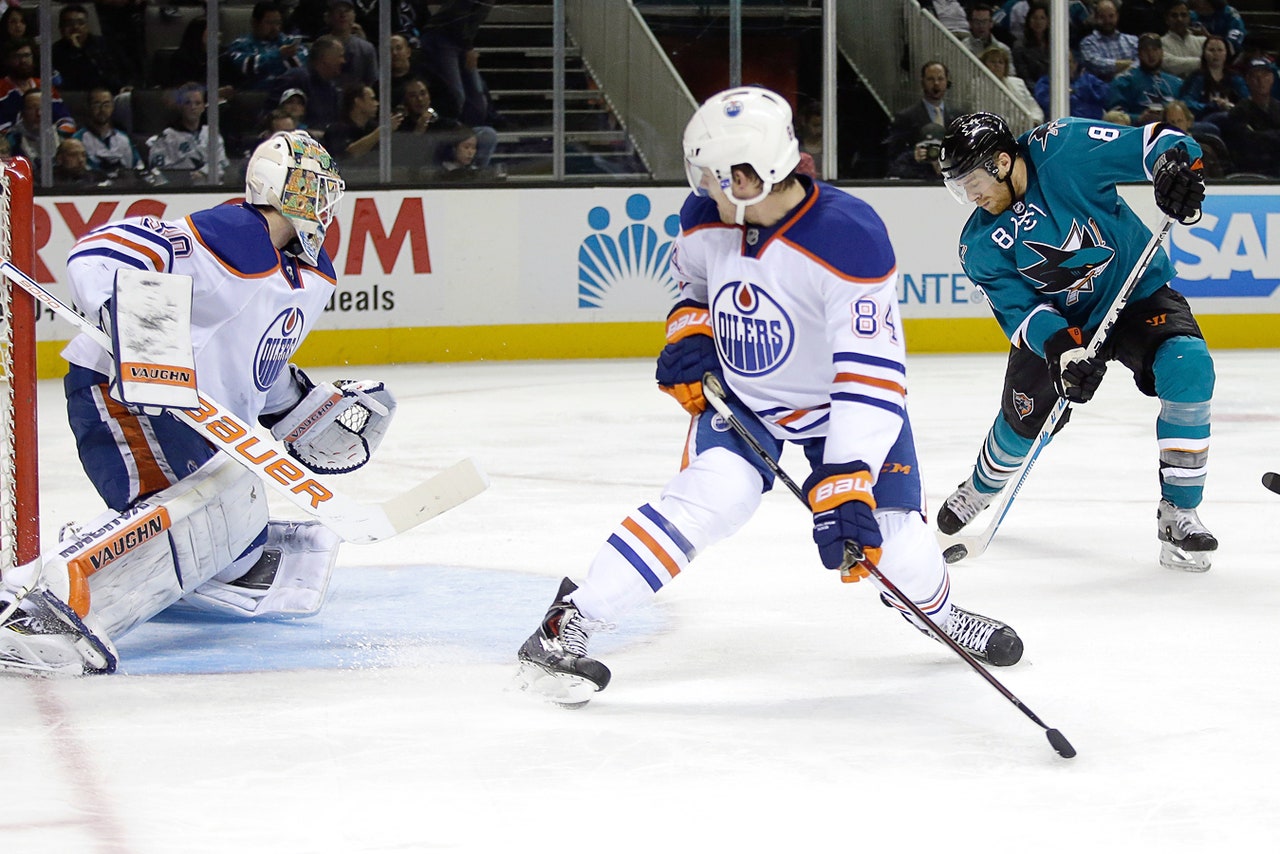 With two players leaving the game with injuries, and their starting goalie unable to go because of a morning skate mishap, the San Jose Sharks managed to find a way to adjust on the fly.
Joe Pavelski scored two goals and the Sharks bounced back from a loss at Edmonton by beating the Oilers 5-2 in the back end of a home-and-home set Tuesday night.
"Guys get to play more. It's fun," Pavelski said. "As a hockey player you want as much ice time as you can get. You get a lot the way it is. It's good to see other guys get a little bit extra, and they handled the situation well."
Barclay Goodrow scored his first career goal on an assist by Melker Karlsson in his NHL debut. Logan Couture and Brent Burns also scored for the Sharks, who have won five of six with the only loss coming on Sunday night in Edmonton to the worst team in the Western Conference.
Alex Stalock made 25 saves as he started consecutive games for the first time since last March after starter Antti Niemi took a hard shot in the morning skate and was unable to start.
"We both have the same pregame skate routine when we play or we don't play," Stalock said. "We stick to our ends and it's the same thing. It's good in that way, and then obviously finding out early, it helped."
San Jose lost two more players in the game, forcing the Sharks to play with a short bench. Star defenseman Marc-Edouard Vlasic didn't return as a precaution after taking a hard hit into the boards from Tyler Pitlick late in the first period. Coach Todd McLellan said the team would know more on Wednesday.
Forward Mike Brown then got injured in the second when he slammed hard into the boards trying to check Matt Hendricks. Brown couldn't put weight on his right side, and McLellan said he will miss some time.
"There are different lines going out all the time, different combinations," Goodrow said. "It was tough to lose those guys but I think everyone else stepped up and I think we played a pretty complete game tonight."
Jordan Eberle and David Perron scored for the Oilers, who were unable to carry over the momentum from their 2-1 win against the Sharks that snapped an 11-game losing streak. Ben Scrivens made 19 saves.
"We're getting enough chances to score three goals," coach Dallas Eakins said. "If we continue with two, it's not going to be a fun year. We have to put ourselves in a better spot."
Couture gave the Sharks the lead for good early in the second when he tipped in a point shot from Scott Hannan to make it 3-2.
San Jose went on a power play 1:14 later, when Steven Pinizzotto was called for holding. The Sharks needed just 7 seconds to add to the lead when Pavelski capped a pretty passing sequence started by Joe Thornton and Patrick Marleau.
Burns added an insurance goal with a blast from the point late in the third as San Jose avoided another loss to one of the bottom teams in the NHL. The Sharks have lost seven games against the Oilers and Eastern Conference also-rans Buffalo, Florida and Columbus.
The Sharks got off to a fast start, getting goals from Pavelski and Goodrow in a span of 54 seconds to take a 2-0 lead less than 6 minutes into the game.
But Edmonton took over after that, tying it with goals from Eberle and Perron.
"It was a weird night," Eberle said. "The puck was bouncing all over the place. There are moments when pucks bounce off the post. We have to find a way to get on the right side of those."
NOTES: Hendricks (leg) returned after missing four games for the Oilers. F Boyd Gordon sat out with a bad back. ... San Francisco Giants postseason hero Travis Ishikawa dropped the ceremonial first puck.
---
---