National Hockey League
National Hockey League
Parros gets 1st chance to skate with Panthers
Published
Jan. 14, 2013 9:31 p.m. ET

George Parros is sleeping for the time being in a teammate's guest room. His family is 2,700 miles away, waiting for him to find their new home. He's learning about a new city and getting acclimated to a new locker room.
And on Saturday, he'll be making his debut for the Florida Panthers.
This hectic life-after-the-lockout schedule will be daunting for just about everyone in the NHL, and perhaps few more than Parros, the Panthers' new right wing. Well, ''new'' in that he signed a two-year contract with Florida on July 1, and a mere 6 1/2 months later Parros actually got to skate in a real practice with the Panthers for the first time.
The Panthers finally went back to work Monday, opening their on-ice portion of training camp a day later than most NHL teams did and several months later than originally planned because of the lockout. The 48-game regular season opens at home against Carolina on Saturday night.
''With the abbreviated schedule, the crunched camp here, a lot of teams have a short amount of time to come together - even more so for me because I'm not used to playing with these guys,'' Parros said. ''Maybe that's a little more difficult, but I feel good and I feel ready, I think it's a challenge and I'm accepting it.''
Parros alternated between coasts during the lockout. The former Anaheim forward - a fan favorite there for many reasons, from his gritty style of play to his famed moustache - spent as much time at home with the family as he could, then was in New York on many occasions, serving as one of the players at the bargaining table to try to strike a deal with the league and end the labor impasse that threatened the entire season.
Now it can be said: Many nights, Parros would retreat to his hotel room after a day of talks - or no talks - and resign himself to the notion that hockey wasn't going to happen this year.
Of course, now a deal has been done, labor peace restored, and it's back to real work for Parros and the rest of the league.
''It was frustrating,'' Parros said. ''But it always interested me. I was really happy to take part. It was an interesting experience, but frustrating for sure. ... Who knew it'd take this long, but that's what happened.''
The 6-foot-5, 228-pound Parros - who played college hockey at Princeton - has 950 penalty minutes in 413 NHL games, most of those coming with the Ducks. For a team that ended a 12-year playoff drought last year and is looking to make noise in the Stanley Cup chase this season, adding someone with Parros' toughness probably won't hurt.
He also was part of the Ducks' team that won the Cup in 2007.
''George brings size, obviously,'' said Panthers' goalie Jose Theodore, looking over at one of his newest teammates, who simply towers over most people in the locker room whether his skates are on or not. ''He's a big dude and he's really a good guy to have in your locker room and a good guy on the ice. He's going to protect his teammates and people respect him.''
Florida worked briskly for about 90 minutes on Monday, part of the opening-day session also involving a scrimmage.
Panthers coach Kevin Dineen says Erik Gudbranson and Marcel Goc will not be ready for opening night because of injuries, and may miss much of the season's first week of games. Highly touted rookie Jonathan Huberdeau was not on the ice Monday either, though he is expected to skate on Tuesday.
''It was a good day for us,'' Dineen said. ''I think all of us are excited to be together and start working toward Saturday night. You get so anxious to kind of start implementing a lot of different things. But the pace was good. The overall look was ... the enthusiasm was high, and I think that carried over to the play on the ice.''
The Panthers are practicing or scrimmaging every day this week, getting ready for that opener against the Hurricanes. Florida will raise its Southeast title banner on Saturday night, and when the puck drops a few minutes afterward on a new season, Parros will starting trying to help the Panthers win another one.
Soon, he hopes to have a new home, his family here and get fully settled in South Florida, too.
''This is definitely one team I knew very little about, playing in Anaheim for so many years,'' said Parros, who has one two-goal game in his career - against the Panthers in December 2010. ''I see this as a great opportunity for me. It's a great young team and I think I can help out.''
---
---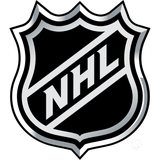 Get more from National Hockey League
Follow your favorites to get information about games, news and more
---