National Hockey League
National Hockey League
Parise and Suter hit the ice for Wild
Published
Jan. 8, 2013 12:19 a.m. ET

There were times over the last four months when it seemed as if Zach Parise and Ryan Suter would never put on a Minnesota Wild sweater this season.
Finally, there they were on the Xcel Energy Center ice on Monday, cloaked in green and ready to start their long delayed, but highly anticipated careers with the Wild.
The two big free-agent signings pulled on their Wild practice gear for the first time for an informal session with 16 of their new teammates. Parise and Suter signed matching 13-year, $98 million deals in July only to sit on the sideline during the NHL lockout.
The owners and players agreed to a new deal on Sunday, and the two stars wasted little time getting to work.
''It's been kind of a rollercoaster,'' Suter said after the hour-long workout. ''Every time you hear things are getting close to being done, you get excited to go play. Then there's a setback and you just kind of got to wind down. All winter long it's been like that. It's exciting.''
The Wild created a huge splash in July when they signed Suter away from Nashville and Parise away from New Jersey, landing the two biggest names on the free-agent market. The lockout killed all that momentum, relegating Suter to skating with a youth team coached by his brother in Madison, Wis. Parise skated with several NHL players in the Twin Cities during the layoff, but it certainly isn't the same as hitting the ice with the logo of his hometown team on his chest for the first time.
''It was really exciting,'' Parise said. ''I think just coming into the locker room with everybody there and being able to put on a team jersey, it was really fun. We were all excited. We were all talking the last couple days as it finally came to an end. I think everyone was real excited to get here today and have as formal of a practice as we have had.''
The workout was closed to the public, but a couple of fans could be seen leaning up against the glass windows at the arena trying to sneak a peak of the new-look Wild, who are on a four-season playoff drought. Coach Mike Yeo knows how they feel.
''It's like having a toy at Christmas that you're not allowed to play with,'' said Yeo, who wasn't allowed to speak to the players during the lockout. ''We're excited for a number of reasons. Zach and Ryan is the obvious answer to that, but along with that we addressed some areas we needed to improve - speed, toughness - through free agency this summer. I think we did a great job.''
Both stars could feel the energy in July when they first signed. And they both know there is some work that needs to be done to get that energy back and repair the league's relationship with the fans, who suffered through hockey's third labor dispute in the last 20 years.
''We definitely have to apologize for putting the fans through that. That's not right,'' Suter said. ''You shouldn't have to do that to them. So obviously apologies and then we have to go out and play our hardest for them and we have to know that if we play our hardest, hopefully they'll come back.''
Parise skated with a youth team last week and said he thinks the players and league will have to take steps to reconnect with the fans who have been displaced through the bitter fight.
''I think everyone has to apologize to the fans,'' Parise said. ''It's an unfortunate thing. Unfortunately there is a business side to sports. We've seen it in football. You've seen it in baseball before and you've seen it in basketball recently. Now unfortunately we've seen it in hockey too much recently.
''You apologize and you want to put a great product on the ice and slowly earn their trust back and have them come back and support us. Hopefully as a league, as organizations, you reach out and do a little more for the fans and welcome them back as best we can.''
---
Follow Jon Krawczynski on Twitter: http://twitter.com/APKrawczynski
---
---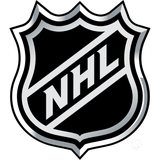 Get more from National Hockey League
Follow your favorites to get information about games, news and more
---