National Hockey League
National Hockey League
Panthers fire DeBoer after three years
Published
Apr. 10, 2011 1:00 a.m. ET

Peter DeBoer took over as coach of the Florida Panthers three years ago with a sparkling resume from junior hockey, fully expecting that he could bring the downtrodden franchise back to the playoffs.
He was wrong.
The Panthers fired DeBoer on Sunday, one day after the team finished its 10th straight season without a playoff appearance. Florida's 72 points were worst in the Eastern Conference and the third-fewest in the 30-team NHL.
''These decisions are always tough to make, but we felt strongly that it was the right time to make a change,'' Panthers general manager Dale Tallon said.
DeBoer's team closed the season Saturday with a 1-0 win over the Washington Capitals, ending a 10-game winless streak. Injuries and moves to trade away some of the franchise's better players in an effort to build toward the future have doomed Florida in the past two seasons, but DeBoer believed progress was being made.
''No one is happy with the results,'' DeBoer said.
The Panthers won only eight of 33 games following the All-Star break, around the time Tallon essentially decided to become a seller instead of a buyer. Florida made eight trades in February alone, loading up with draft picks and future prospects by shipping away players such as Michael Frolik, Cory Stillman, Bryan McCabe, Chris Higgins, Dennis Wideman and Radek Dvorak.
All six of those players finished the season among Florida's top 11 in scoring, despite being gone for the past several weeks.
DeBoer came to the Panthers in 2008 after 13 seasons of leading teams in the Ontario Hockey League, a top junior level where his clubs won two-thirds of their games. And there was promise in his first season with Florida, when the team put up 93 points, its highest total in nearly a decade.
The last two seasons have gone the other way. Florida finished with 77 points last season and five fewer in 2010-11, finishing last in the Southeast Division both times and adding to the team's historic slump: The Panthers haven't prevailed in a playoff series since 1996 and haven't played a postseason game since 2000.
''We need to go in a new direction with a fresh approach and philosophy as it relates to our head coaching position,'' Tallon said in a statement released by the team. ''The entire Panthers organization would like to thank Peter for his hard work and service to this franchise and wish him all the best in the future.''
The Panthers declined to comment further Sunday. Tallon and players are scheduled to be available after exit meetings on Monday.
DeBoer could be the first of several faces to leave the franchise during the offseason. Some of his staff is also expected to not be retained and player turnover may be high as well, most notably goaltender Tomas Vokoun, who will become a free agent.
---
---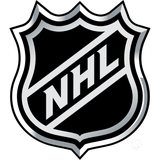 Get more from National Hockey League
Follow your favorites to get information about games, news and more
---