National Hockey League
National Hockey League
Ovechkin back on ice with Capitals
Published
Jan. 8, 2013 12:00 a.m. ET

Alex Ovechkin joked about his engagement to a tennis player and wore a T-shirt that read, in Russian: ''Am I really the prettiest one here, again?''
Who knows how he'll look on the ice, but the two-time NHL MVP sure seems like his old self.
Having made a quick return from Russia once he heard that the NHL lockout was ending, Ovechkin joined nine other Washington Capitals on the ice for an informal skate Tuesday morning as they awaited the formal ratification of a new collective bargaining agreement.
''Right now it's over,'' Ovechkin said. ''And sometimes you just think, 'Why'd we do that?'''
Ovechkin was so pessimistic about the labor talks that he expected to spend the entire season playing for his hometown Dynamo Moscow in the Kontinental Hockey League. He also said he and other NHL Russians would have stayed overseas if the new CBA had slashed their existing contracts.
As it is, he returns in better hockey shape than many of his peers, having played in 31 games with Dynamo while enjoying more time with family and friends. He said he got to celebrate New Year's in Moscow for the first time in 14 years, and on Dec. 31 he gave a ring to tennis player Maria Kirilenko.
Ovechkin smiled when asked about life as an engaged man.
''It's a good feeling,'' Ovechkin said. ''It's not that feeling anymore where you can do whatever you want. You have a girl with a tennis racket and she can hit you.''
No date has been set for the wedding - Kirilenko is Down Under as she prepares for the Australian Open - nor have any dates been set for the Capitals. Training camp is expected to begin this weekend, with the regular season openers following about a week later.
General manager George McPhee said he was told of one schedule that had Washington opening with two games at home - then another that had the team starting with three on the road.
''There are going to be a lot of unknowns here,'' McPhee said. ''No one knows what this is going to look like, who's in shape, who's not, who gets off to the fast start, who doesn't. It's going to be like 48 playoff games.''
The good news for the Capitals is that the roster is set. Complicating matters is that they have a new coach, Adam Oates, who was hired after Dale Hunter decided not to return.
''With most teams if the coach has been there already, this week will be a review,'' McPhee said. ''But Adam's going to have to teach a system in the next week or so.''
Ovechkin said he'll probably contribute to some ragged hockey in the coming days. Even though he's been playing, the rink size and style of play are different in Russia.
''The first couple of games I think is going to be hard,'' he said, ''because the system and the ice, smaller rink, faster hockey. You have to get used to it.''
While Ovechkin says he's healthy and ready to go after his stint in Russia, Capitals teammate Nicklas Backstrom is recovering from a neck injury suffered while playing last month with Dynamo. McPhee said he wasn't allowed to talk about Backstrom's health or give the player a physical until the CBA is ratified.
Oates, meanwhile, has been waiting impatiently to make his head coaching debut. When he heard at 5 a.m. Sunday that a tentative deal to end the lockout had been reached, he immediately headed to the Capitals' practice facility and arrived at 5:30 a.m. - even though there wasn't much to do.
''That's been one of the toughest things as a hockey man - we haven't been tired,'' Oates said. ''When you play a season, the game's at 7 o'clock at night, you get home at midnight. When you're on the road, you get home at 2 in the morning, the next day you're dragging a little bit. I mean, we haven't been tired for three months. We're bored out of our minds.''
Oates said he was thinking strategy every day during the lockout.
''I'm sure every coach in the league is over-prepared,'' he said.
---
---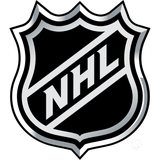 Get more from National Hockey League
Follow your favorites to get information about games, news and more
---