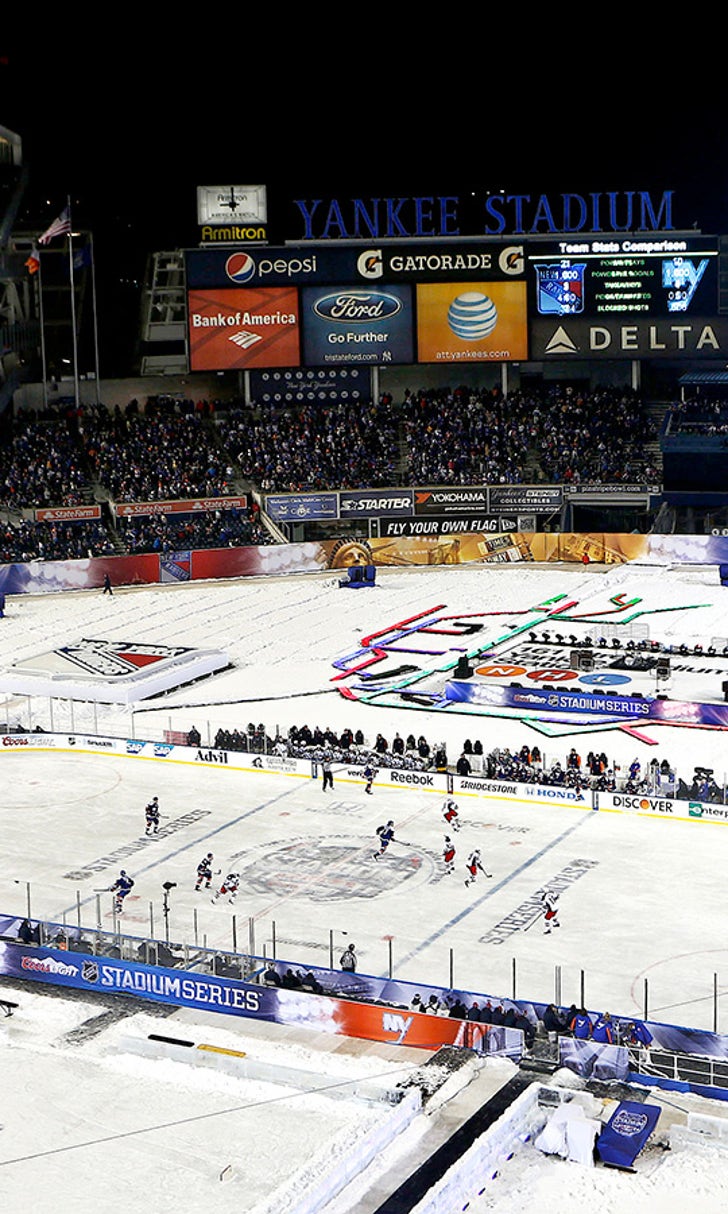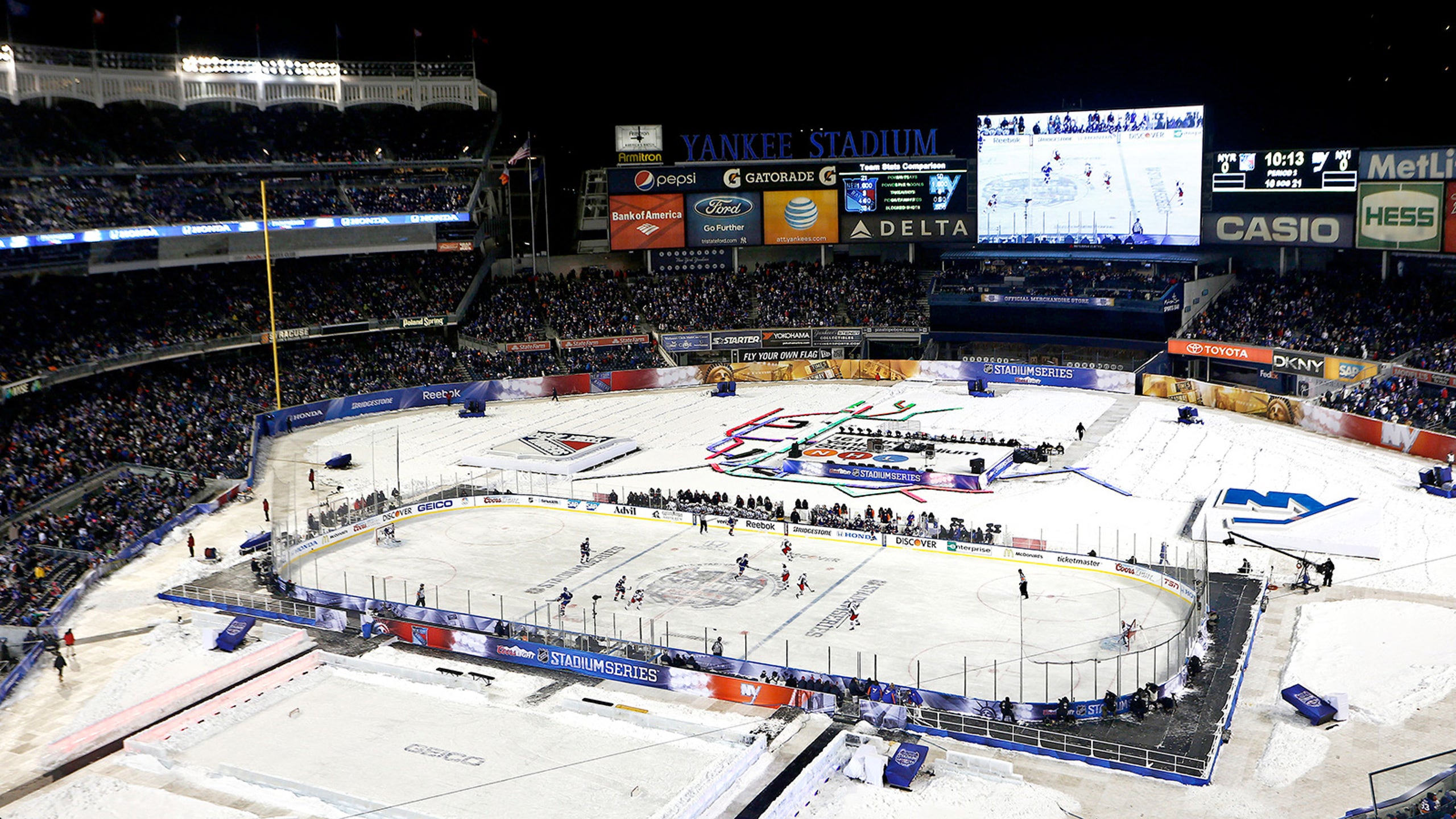 On ice: A must-see Stadium Series point of view
BY foxsports • January 30, 2014
The Rangers seem to like playing at Yankee Stadium.
On Tuesday night, they completed their Stadium Series sweep with a 2-1 win over the rival Islanders.
Check out the frigid highlights below (in case you were not aware, it was about 18 degrees in the Bronx for the game).
On Sunday, the Rangers routed the Devils, 7-3, in what was a packed Yankees Stadium. The games produced indelible hockey images, but there is one view you may not have seen.
Thanks to HBO's 24/7 series that follows the two participants in the Winter Classic during the weeks leading up to New Year's Day, one view that fans rarely see is the one from referees.
During the game on Sunday, veteran referee Wes McCauley wore a Go-Pro camera on his helmet to give us a first-person view of what officials see and hear during the action.
Check out some of the goals and penalties from McCauley's point-of-view in the video below.
---
---