National Hockey League
National Hockey League
Oilers-Ducks Preview
Updated
Mar. 4, 2020 12:11 p.m. ET

Two months after Bob Murray's talented hockey team languished in 29th place in a 30-team league, the Anaheim Ducks' general manager has been rewarded for demonstrating an incredibly rare quality in NHL executives.
A little bit of patience.
The three-time Pacific Division champion Ducks have rebounded from a pathetic start to their season with a dynamic surge that shows few signs of slowing Friday night against the Edmonton Oilers.
With the four-day Christmas break neatly serving as the dividing line between ineptitude and brilliance, Anaheim has followed up its 12-15-6 start with a 20-4-2 streak since the holidays.
The Ducks (32-19-8) have won six straight and 13 of 15, climbing into second place in the Pacific and steaming toward another playoff berth.
''This team has faced the adversity of a bad start and fought its way back into the picture of making the playoffs,'' Murray said in a phone interview Thursday. ''Right now, you look at them and say they're doing fine. ... It looks like there's chemistry now. Everybody has fit into a role and is accepting their roles, which is huge.''
The Ducks are doing it with largely the same roster that was the NHL's lowest-scoring group by a wide margin just two months ago. Murray made only a couple of timely additions, including revitalized forward David Perron, and got a couple of players back from injury, including dependable defenseman Simon Despres.
Murray tweaked the Ducks' roster in the offseason, and he realized the changes largely didn't help. So his next moves were all about what he didn't do.
He resisted the urge to fire Bruce Boudreau, one of the winningest coaches in recent NHL history. He also decided against blowing up his talented roster core, trading veterans for cheap youth, or even breaking up his coveted goaltending tandem of Frederik Andersen and John Gibson for distressed prices.
Instead, Murray decided to believe in his team - and he stayed behind Boudreau while hockey pundits widely predicted Murray would make the usual move in a notoriously impatient league.
Murray also said the Ducks eliminated a few unspecified distractions. The GM alluded to ''a couple of personal issues that weren't good'' and ''agent issues,'' but refused to go into detail about those off-ice woes, which haven't been widely discussed outside the Ducks' dressing room.
''The start of the year was a circus, and I couldn't get control of it quick enough,'' Murray said. ''I've got to be harder on certain situations in the years going forward.''
For all of those reasons, Anaheim got off to one of the worst starts by a title-contending team in recent NHL history after falling one game short of the Stanley Cup Final last summer. The Ducks went 1-7-2 in October and barely improved before Christmas.
The Ducks largely credit the four-day holiday break for their improved mental state, citing the inactivity as a chance to remember what works.
''Every night, we're going into the game knowing we're going to win,'' said center Ryan Kesler, who has 21 points in Anaheim's last 23 games after managing just 12 points in the first 36.
Although they largely credit their turnaround to their embrace of a defense-first mindset promoted by Boudreau in response to their offensive woes, the Ducks' scoring touch also has returned.
Anaheim's confounding slump was exemplified by captain Ryan Getzlaf, who went into the holiday break with just one goal - into an empty net, no less. Getzlaf leads the NHL in scoring after the All-Star break with 17 points in 13 games, including a current nine-game point streak.
The Ducks are 13-1-2 in their last 16 meetings with the Oilers (22-34-6), beating them twice since the Christmas break - 5-3 at Edmonton in the most recent Feb. 16.
The league-worst Oilers are on a season-high six-game skid after blowing a third-period lead in a 2-1 loss at Los Angeles on Thursday.
Connor McDavid was held without a point for just the third time in 12 games since returning from a broken clavicle. He's still got 16 points over that stretch, including an assist on a goal by Taylor Hall against the Ducks last week.
Hall has 11 points in his last 13 meetings with Anaheim, but he has only three in the past 10 overall.
---
---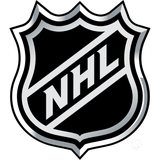 Get more from National Hockey League
Follow your favorites to get information about games, news and more
---