National Hockey League
National Hockey League
Oilers 2, Ducks 1
Published
Apr. 6, 2012 7:44 a.m. ET

All three goals in the game were scored by a guy from Finland named Teemu. Fortunately, for the Edmonton Oilers, two of them came from Teemu Hartikainen.
The 21-year-old left wing scored his first two goals of the season early in the opening period, Devan Dubnyk made 32 saves and the Oilers beat Anaheim 2-1 on Sunday night to spoil the Ducks' home finale - and what night have been the final home game for Teemu Selanne in the NHL.
''He was the biggest hockey player when I was growing up,'' Hartikainen said. ''He was kind of my idol. Being on the ice at the same time in the faceoffs tonight, it was a great opportunity.''
Selanne isn't expected to announce whether he will return for a 20th NHL season until sometime in July, when he and his family return to Southern California from a 10-week stay in Finland. If he returns, he would become the 54th non-goaltender to play at least part of 20 NHL campaigns.
''Obviously, I'm going to have another tough decision to make again, but I don't really know what's going to happen,'' Selanne said. ''I'm going to stick with my plan, take some time off and see how I feel.''
Selanne, who turns 42 on July 3, leads Anaheim with 65 points. Earlier in the week, he became the second-oldest player behind Gordie Howe to score 25 goals in a season. But despite his efforts, the Ducks won't be back in the playoffs this year.
''It's pretty sad that we're not making the postseason, but there's a reason for that,'' Selanne said. ''The first half was just so bad that we couldn't climb back into the playoff race. We always did before, but this time we ran out of gas.''
Coach Bruce Boudreau bristled when asked what Selanne leading the team in points at age 41 says about himself - and about the team.
''What are you saying - that the team's not that good because an older guy led us in scoring? It means that Teemu's great. That's what it means,'' Boudreau snapped.
''It has nothing to say about the team. I mean, there's probably 21 teams in the league he would have led in scoring. When he has the puck, he's so smart with it he can hold onto it and wait for someone to get open. Off the ice he takes care of himself and he trains right. And when you've got the God-given ability that he has, you can last a long time.''
The standing-room-only crowd of 17,266 gave Selanne a standing ovation when he was shown on the video board with 5:02 left, and Boudreau immediately sent him onto the ice for his next shift. Moments later, he was serenaded with chants of ''One more year! One more year!''
''It was unbelievable. It's almost funny that they were chanting that for an old guy like me,'' Selanne said. ''But it's was great. Obviously, there's a lot of respect from our fans. I've always had a very special relationship with them, and it's just an honor to play for them. It's almost like having a seventh player behind you.''
Boudreau is as much in the dark as everyone else as to whether he'll have Selanne on his roster in 2012-13.
''I have no idea. I really don't have a gut feeling,'' Boudreau said. ''He plays his cards close to the chest and he doesn't let on one way or another. I don't even want to speculate.''
Selanne put the Ducks on the board at 14:12 of the first with his 26th goal and 663rd of his career. Niklas Hagman skated the puck out from behind the net as he was being checked by Sam Gagner, then spun around and passed it between defenseman Ryan Whitney's legs to Selanne for an easy tap-in. Hagman earned his 300th NHL point on the play.
''To give up one, I'm glad it was him (Selanne), at least,'' Dubnyk said. ''I don't think he has any reason to go anywhere unless he wants to. He's certainly one of the most dangerous guys in the league - that I've seen, anyway.''
Jonas Hiller, who has set franchise records with 70 starts and 71 appearances, stopped 13 Edmonton shots and finished his home slate 19-16-2.
The Oilers pounced on a sloppy turnover in the Ducks' zone and scored just 15 seconds after the opening faceoff.
Luca Sbisa misplayed a cross-ice pass from defense partner Sheldon Brookbank, and Jordan Eberle gained control of the puck before setting up Hartikainen in the shot for a 30-foot wrist shot that beat Hiller to the glove side. The 21-year-old left wing, playing in his 14th game this season and 26th in the NHL, scored again on a deflection of Whitney's wrist shot at 6:04.
Edmonton center Ryan Nugent-Hopkins earned his 51st point of the season with an assist on Hartikainen's second goal and is tied with Colorado's Gabriel Landeskog for NHL lead among rookies, one ahead of New Jersey's Adam Henrigue. No Oilers player has ever won the Calder Trophy as rookie of the year. Nugent-Hopkins has played in 59 games - 21 fewer than Landeskog and 12 fewer than Henrigue.
Notes: Anaheim concludes its schedule with a three-game trip through Vancouver, Edmonton and Calgary. ... The only team to shut out the Ducks in Anaheim this season was Buffalo, when Ryan Miller made 43 saves in the Sabres' 2-1 win. ... The Ducks sold out nine of their 40 games in Anaheim and were 4-5 in those contests. ... Getzlaf has scored seven of his nine goals on home ice. ... Anaheim D Mat Clark made his NHL debut at age 21.
---
---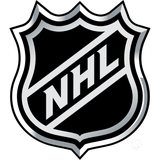 Get more from National Hockey League
Follow your favorites to get information about games, news and more
---