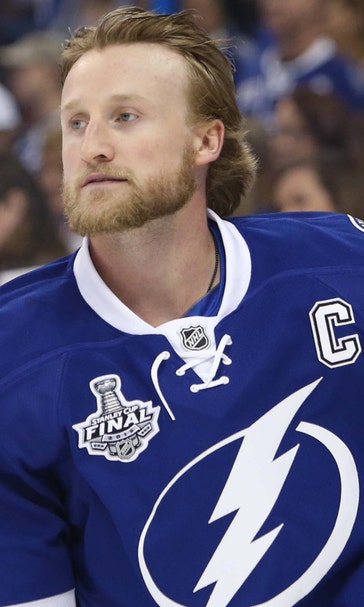 No need for frustration....the goals will come for Stamkos
BY foxsports • June 12, 2015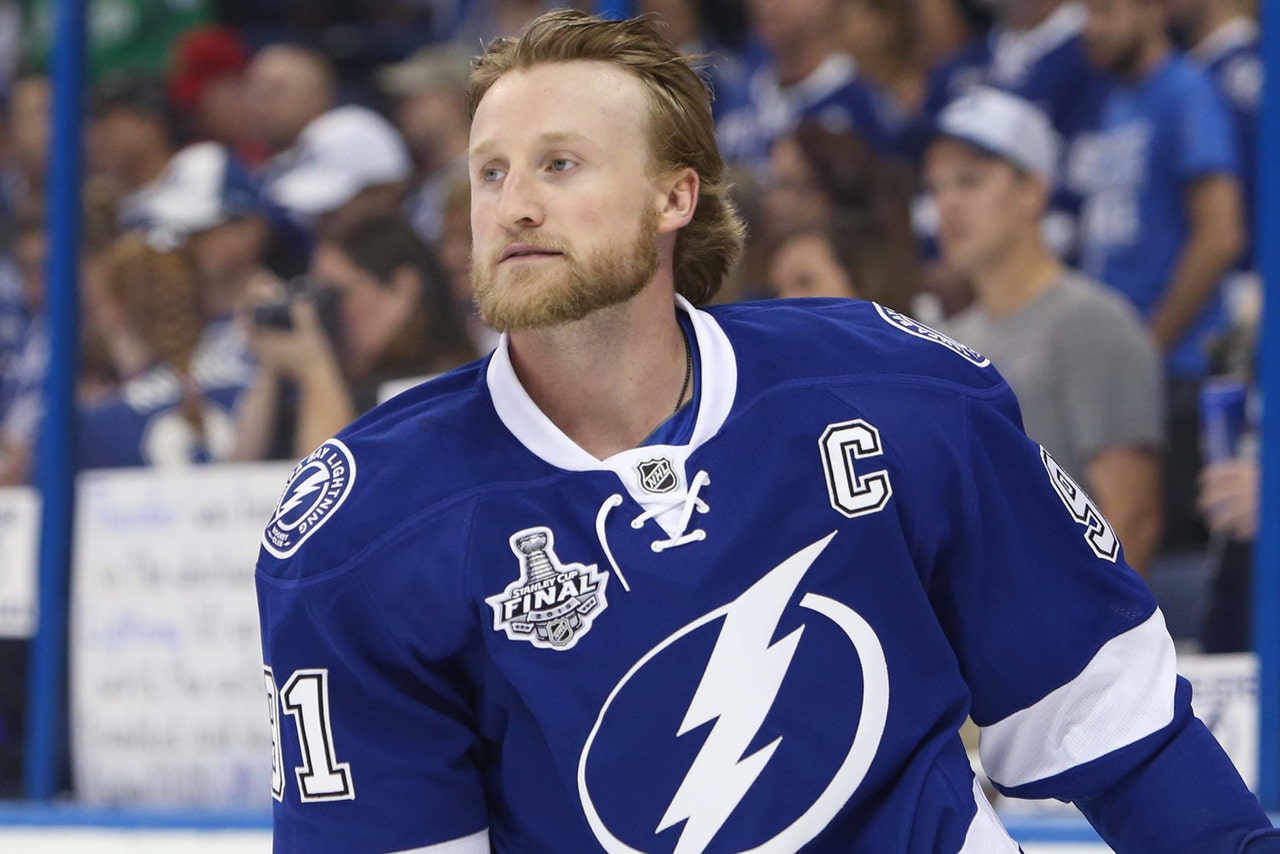 It has been a while since one of the best goal-scorers in the league has scored a goal.
Steven Stamkos has gone without a goal in his last six games, and has recorded just one assist.
Stamkos was asked about how the superstars of the Stanley Cup Final have been kept relatively quiet. He'd obviously rather be contributing, but there's one thing more important to him.
"Winning kind of overrides all of that. Especially at this time of year," Stamkos said. "And you're right, that comes with the territory. If they were up, questions would be coming my way a lot more."
The only problem is that the questions might start coming his way a bit more. In Game 4, five of the top six Chicago forwards recorded a point, and Jonathan Toews scored a goal for his 10th of the playoffs.
But it's not like the 25-year-old forward isn't trying. Stamkos has 11 shots on the series, and virtually every Stamkos shot has a reasonable chance of going in. In the last minute of Game 4, Stamkos had a perfect opportunity, but it glanced wide after a deflecting off of Brent Seabrook's stick. Even Victor Hedman thought it was a goal as he raised his hands in celebration. But no opportunity was better than his point-blank shot Game 4, which Corey Crawford miraculously stopped.
"Yeah, I thought it was going in," Stamkos said. "We had some other great looks that were going to go in too. I mean couple of times guys almost had their hands in the air. That's the way it goes. You can't ask for a more eventful minute and a half in a 6-on-5 situation … that's exactly what we want. Just didn't go in. it's a little frustrating when you have that many chances but nothing you can do about it now," he said.
Of course it's frustrating. Stamkos is playing in the most important series hockey of his entire life. And when scoring comes so naturally to you, and it magically stops coming, frustration has to be the thing that comes to mind. Right Steven?
"Nope. Not frustrated," Stamkos said. "I mean, it's going to go, I just stick with it. If I had those two chances over again I'd try to get it away as quick as I could. The first one, their 'D' got a stick on it. Not much I can do. The looks are coming. Our game is right there. They're eventually going to start going in, hopefully in bunches. This one is a tough one. I thought we had it. We had the game right where we felt comfortable and they get one off a faceoff, a little broken down play. We'll regroup here and get back and ready to play in front of our fans."
Jon Cooper is fine with Stamkos' play. Well, maybe not fine -- he'd rather see Stamkos get a hat trick every night -- but as long as someone is scoring the goals, the coach is happy. Cooper knows Stamkos' job is a difficult one, and he's also confident the captain will get out of his funk.
"It's really hard to score every single night," Cooper said. "Stammer had 43 during the year.  Second most in the league.  That's scoring one every other game. In this league, the way teams play defense, the exceptional goaltending, to get a goal every other game is a pretty good accomplishment."
"The great thing about our room is we just look to see what team has the most goals at the end of the game," Cooper continued. "For us it's all team goals.  That's the way we're looking at it."
(h/t Puck Daddy)
Photo Credit: Kim Klement/USA Today Sports
---
---