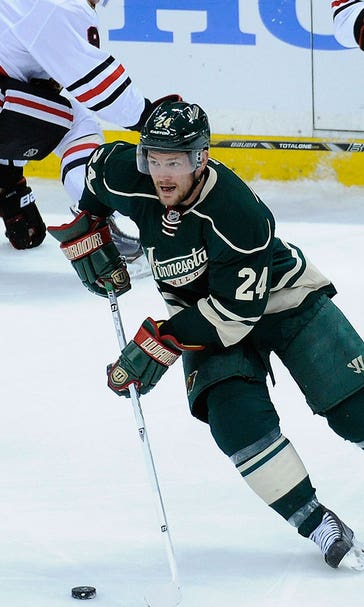 NHL takeaways: Funny thing happened on Penguins, Blackhawks' way to next round
May 10, 2014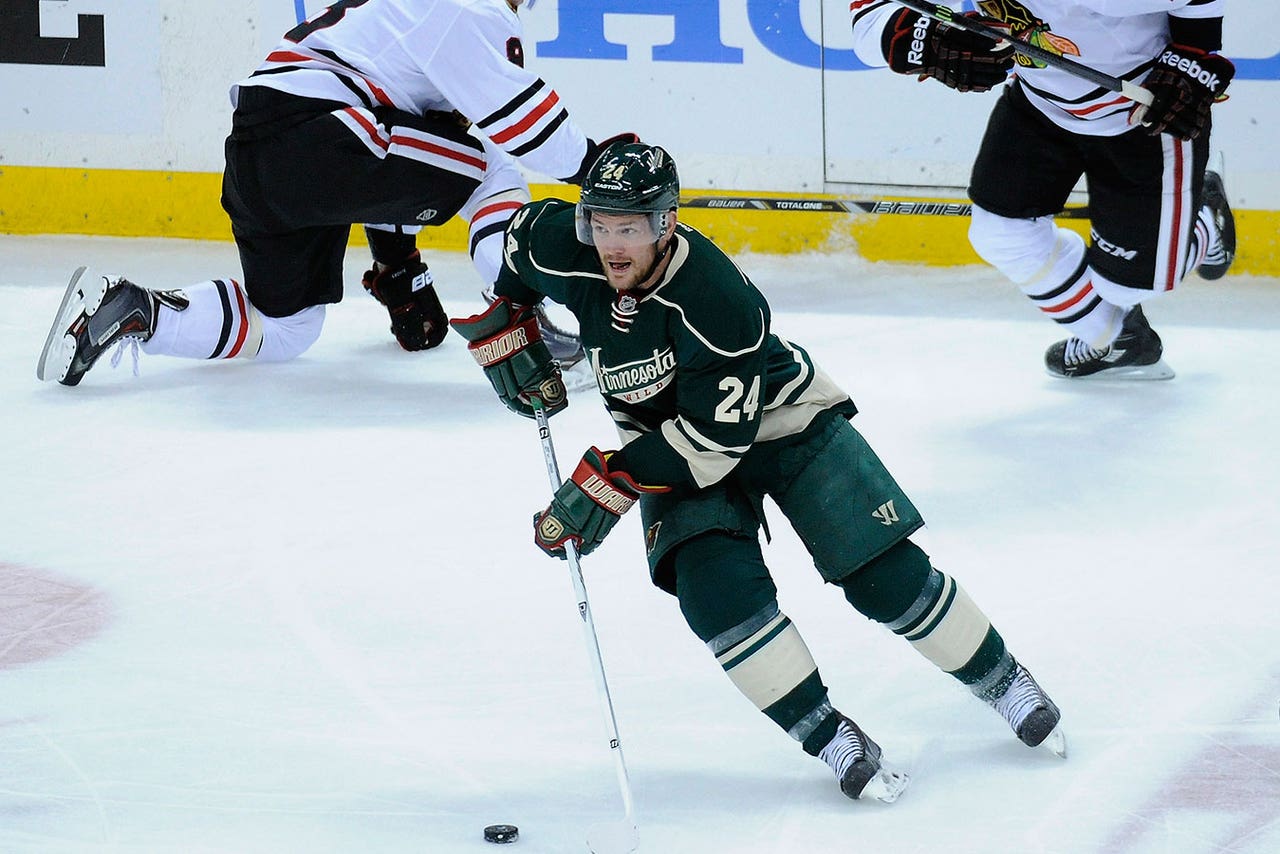 The second round of the NHL playoffs has taken a decided turn toward interesting. After Los Angeles, Chicago and Pittsburgh all jumped out to early leads in their series, the opponents have battled back against long odds.
On Friday, it was the New York Rangers' and Minnesota Wild's turn to postpone the third round with big wins over the Penguins and Blackhawks, respectively. Both teams carried play, and the Rangers even rediscovered their long-dormant power play, but it wasn't a banner day for Pittsburgh goalie Marc-Andre Fleury or Blackhawks goalie Corey Crawford. That should create a bit of unease for those teams as these series drag on longer than expected.
GAME OF THE DAY
Minnesota 4, Chicago 2: The Blackhawks looked focused early, dominating possession and buzzing around Wild goalie Ilya Bryzgalov. But a soft goal off the stick of Wild forward Justin Fontaine ignited Minnesota's offense and the Wild evened the series.
PLAY OF THE DAY
Evgeni Malkin's Rangers split: It came in a losing effort, but Pittsburgh's Russian phenom used his height, his strength and his reach to split Rangers defensemen Dan Girardi and Marc Staal just inside the blue line. At the last second, Staal managed to sweep the puck off Malkin's stick, but Malkin got it back and slipped a shot past goalie Henrik Lundqvist just before he skated into the corner.
THREE STARS
1. C Derick Brassard, New York: Brassard, who scored the overtime winner in Game 1, had two goals and an assist to keep the Rangers alive.
2. D Ryan Suter, Minnesota: Suter was a rock, recording two assists and logging 31:30 of ice time with a plus-2 rating.
3. G Henrik Lundqvist, New York: Lundqvist turned aside 31 Pittsburgh shots and is 8-2 in his past 10 Stanley Cup playoff games when either facing elimination or in position to close out a series.
RECAPS
NEW YORK RANGERS 5, PITTSBURGH 1
Series: Pittsburgh leads 3-2.
Key stat: The Rangers broke a 0-for-36 drought on the power play on Chris Kreider's first-period goal. It was the Rangers' first power-play goal since Game 2 of the first round against the Philadelphia Flyers.
Key player: C Derick Brassard, New York: The Rangers still aren't getting production from top center Derek Stepan, but their third-line man is delivering in a big way, including this three-point night.
What we learned: There is a beating heart in the Rangers' collective chest after all. Faced with elimination -- on the road, no less -- New York's offense awoke in a big way in Pittsburgh. In addition to Brassard's three-point night, Mats Zuccarello had three assists, Kreider and Ryan McDonagh each had a power-play goal and Kevin Klein scored into an empty net for the Rangers, who had four goals total in the first four games of the series. Let's back up for a moment. Two power-play goals? If there had been one weakness that had embodied the Rangers' malaise through the first half of this series, it was this special teams unit. But the Rangers played inspired hockey and now have a very real chance to even this series back at Madison Square Garden. Pittsburgh got a highlight-reel goal from Evgeni Malkin, but little else against Lundqvist, who looked like the difference-maker some analysts envisioned at the start of this series. Pittsburgh did a lot of watching on Friday as the Rangers carried the play to them. The Penguins are just 1-2 at home in this series and 3-3 at Consol Energy Center in the playoffs.
Next game: Sunday at New York, 7 p.m. ET
MINNESOTA 4, CHICAGO 2
Series: Tied 2-2.
Key stat: Chicago had a playoff-low 20 shots on goal.
Key player: LW Matt Cooke, Minnesota. Cooke had an assist on the opening goal, and his return to the lineup gave the Wild a physical presence and an edge. He dished out a game-high five hits and blocked a game-high three shots.
What we learned: The Wild are indeed improved over last season. Until Game 4, the script in this series had played out similarly to last season's meeting, with the Hawks winning the first two and Minnesota taking Game 3. But after an initial flurry from Chicago to open the game, the Wild got a soft goal past Corey Crawford -- one of three softies he allowed on Friday -- and Minnesota was engaged while the Blackhawks seemed to deflate. Minnesota outshot Chicago 31-20 and even had a goal disallowed. The Wild got contributions up and down the lineup, with nine players recording at least a point. The Blackhawks are clearly missing agitator Andrew Shaw. He left Game 1 with a right leg injury after taking a hit from Minnesota defenseman Clayton Stoner and has not played since. But the bigger issues on Friday were Crawford and defenseman Michal Rozsival, who both had brutal games. Rozsival's minus-1 rating came courtesy of a turnover on the first Minnesota goal, but he was guilty of far more gaffes and might earn a benching when the series shifts back to Chicago. The only solace the Hawks can take is that they are 5-0 at home in the postseason. They will need the United Center crowd against a Wild team that is starting to believe it is capable of anything, even dethroning the defending champs.
Next game: Sunday at Chicago, 9 p.m. ET
Final thought: The Rangers got a surprise addition to their lineup before Game 5. One day after the death of his mother, France, forward Martin St. Louis unexpectedly rejoined the team in Pittsburgh and played.
St. Louis left the team on Thursday to join his family in Montreal, but after mulling the decision with his father, he returned to Pittsburgh on Friday.
"I know deep down my mother would have wanted me to play this game," St. Louis told reporters. "She'd be proud of me coming here to help as much as I can. I owed it to her to do it."
Follow Craig Morgan on Twitter
---
---