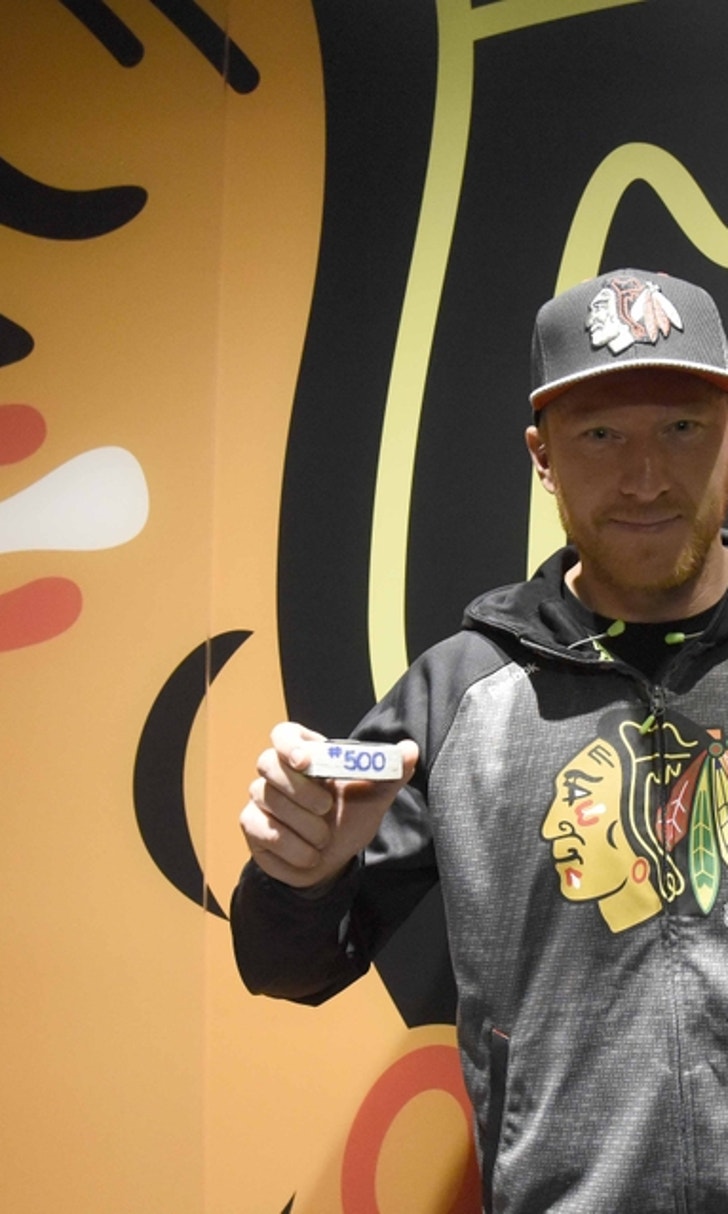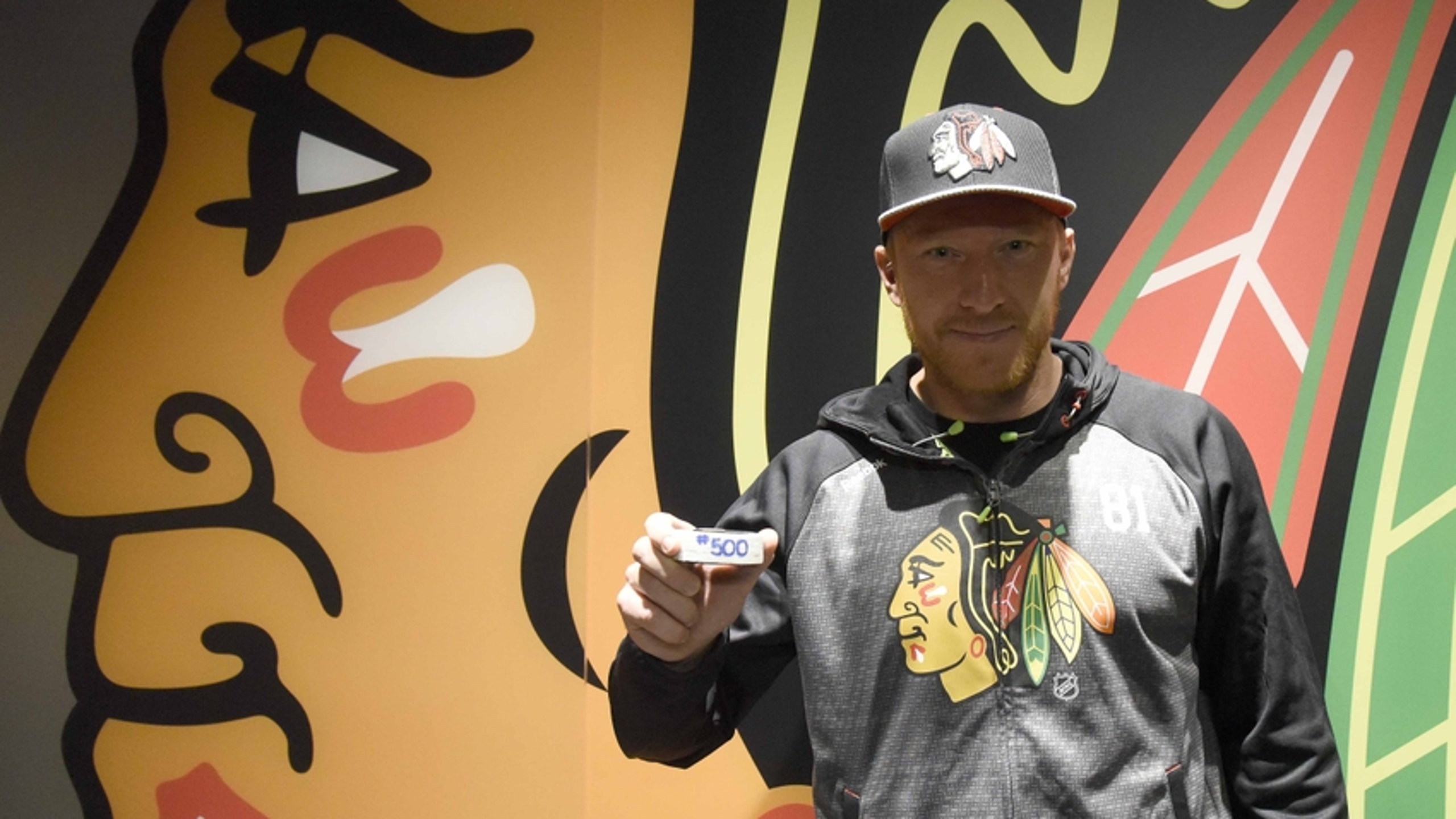 NHL Daily: Marian Hossa, Philipp Grubauer, Josh Leivo
BY foxsports • June 30, 2017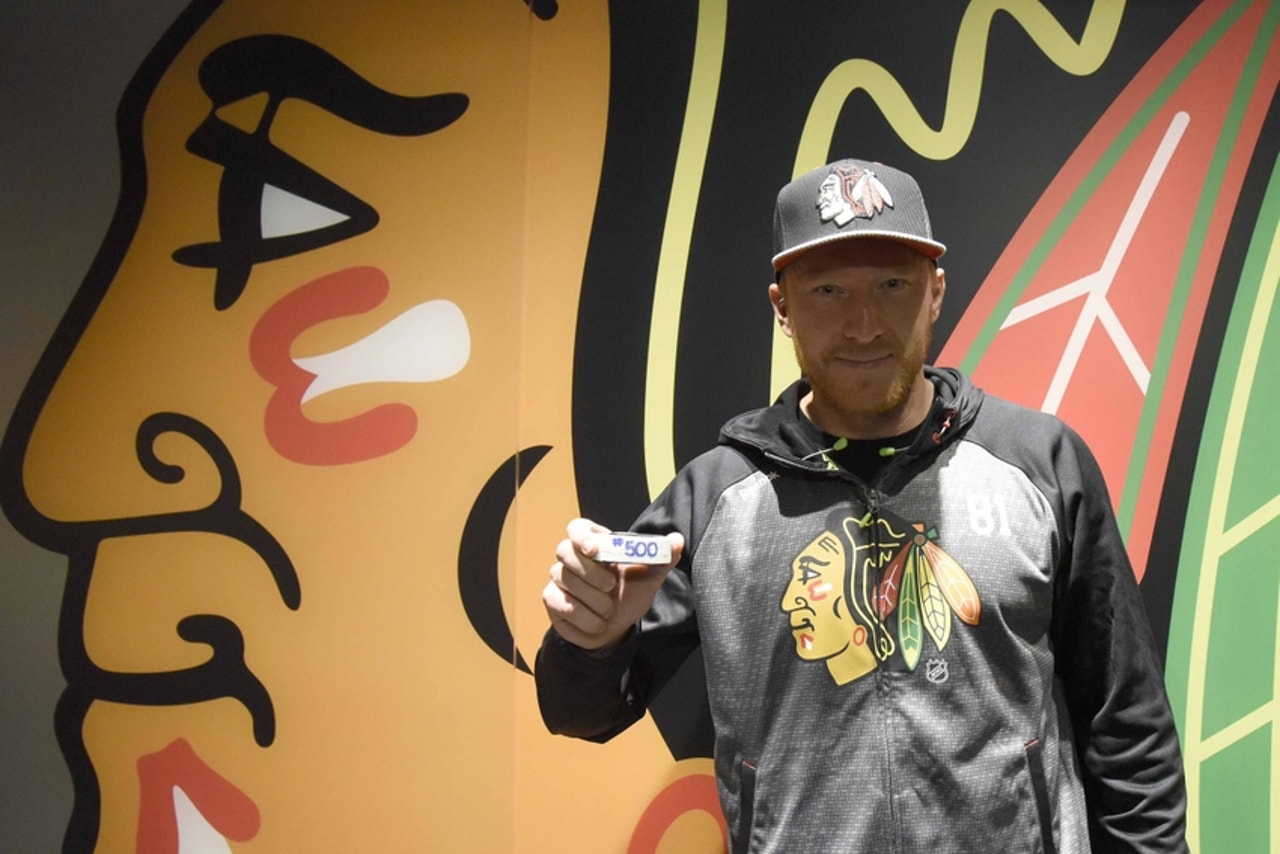 NHL Daily: Chicago Blackhawks veteran Marian Hossa recorded his 500th career goal on Tuesday night, Washington Capitals backup Philipp Grubauer recorded his first career shutout in a 3-0 victory over Colorado, where does Josh Leivo fit in the Maple Leafs lineup? (Morning Coffee Headlines)
Grab your morning cup of coffee and join us here at Puck Prose for a compilation of NHL daily links that will help keep you updated with everything going on in the hockey world.
Before turning to the headlines, as per usual, we highlight the performers of the previous night.
First, here are your results from a jam-packed 12 game schedule:
New Jersey def. Anaheim 2-1
San Jose def. NY Islanders 3-2
Washington def. Colorado 3-0
Montreal def. Pittsburgh 4-0
Ottawa def. Arizona 7-4
Tampa Bay def. Florida 4-3 (so)
Dallas def. Nashville 2-1
Minnesota def. Los Angeles 6-3
Chicago def. Philadelphia 7-4
Calgary def. Buffalo 4-3 (ot)
Edmonton def. Carolina 3-2
Vancouver def. St. Louis 2-1 (ot)
Previous Night Performers:
Artem Anisimov, CHI (2 goals 2 assists)
Patrick Kane, CHI (1 goal 3 assists)
Artemi Panarin, CHI (2 goals 1 assist)
Mike Hoffman, OTT (3 assists)
Claude Giroux, PHI (3 assists)
Brent Seabrook, CHI (3 assists)
NHL Daily: Morning Coffee Headlines
Baby Won't Pay for Ticket After All
A few weeks back, we featured a story regarding an NHL policy that would force a Winnipeg couple to spend an extra $400 dollars for a Heritage Classic ticket for their six-month-old child. It seems the NHL has reversed/changed that policy on Tuesday. [CBC]
nhl
Eyes On Isles 20hNew York Islanders: Barzal, Beauvillier & Bailey
More headlines around FanSided:
23h - Philadelphia Flyers Should Move Voracek Off the Point1 d - San Jose Sharks Road Trip Hits Critical New York Set5d - Philadelphia Flyers Season Preview: Staff Picks5d - Maple Leafs: Five Predictions For The Season5d - New York Islanders The Kids Are AlrightMore News at Puck Prose

Can Leivo Fit Into Leafs Lineup?
Toronto Maple Leafs prospect Josh Leivo is set to return from injury soon. There's a question surrounding what to do with the young man. Tim Chiasson over at Editor in Leaf explores whether Leivo can, in fact, fit in the lineup or whether he's headed for waivers (AHL demotion). [Editor in Leaf]
Hossa Scores 500th Career Goal
Chicago Blackhawks veteran Marian Hossa reached a notable milestone on Tuesday night when he scored his 500th career goal. Hossa became the 44th player in NHL history to reach the exclusive mark. [USA Today]
Montoya Leads Habs Over Penguins
The Montreal Canadiens have been without starter Carey Price to start the new season while he battles the flu. Backup Al Montoya stepped up in a big way on Tuesday night, recording a shutout in a 4-0 victory over the Cup Champion Penguins. [A Winning Habit]
Grubauer Records 1st Career Shutout
Washington Capitals backup netminder Philipp Grubauer filled in for Braden Holtby on Tuesday night. He was facing a tall task going up against an Avs team that had won the previous eight games (dating back through preseason). Grubauer recorded his first career shutout in a decisive 3-0 win. [Washington Times]
Dallas Goaltending Stepped Up Tuesday Night
After a rocky start to the season, the Dallas Stars got some much-needed help between the pipes on Tuesday. Kari Lehtonen shut the door to stop 27 of 28 shots en route to a 2-1 victory over Nashville. [Blackout Dallas]
NHL Daily Morning Rant
Congratulations to Marian Hossa on his 500th career goal. In the spirit of breaking milestones, let's take a look at some other notable marks that could be soon reached.
F Matt Cullen (PIT) – 2 games to reach 1300 career games played
D Jay Bouwmeester (STL) – 6 games to reach 1000 career games played
F Shane Doan (ARZ) – 3 goals to reach 400 career goals
F Rick Nash (NYR) – 6 goals to reach 400 career goals
F Zach Parise (MIN) – 1 goal to reach 300 career goals
F Evgeni Malkin (PIT) – 4 goals to reach 300 career goals
F Marian Hossa (CHI) – 7 assists to reach 600 career assists
D Zdeno Chara (BOS) – 2 assists to reach 400 career assists
F Mikko Koivu (MIN) – 4 assists to reach 400 career assists
F Marian Hossa (CHI) – 7 points to reach 1100 career NHL points
F Ryan Kesler (ANA) – 5 points to reach 500 career NHL points
D Dustin Byfuglien (WPG) – 1 point to reach 400 career NHL points
F Jordan Staal (CAR) – 8 points to reach 400 career NHL points
F Travis Zajac (NJ) – 8 points to reach 400 career NHL points
D Erik Karlsson (OTT) – 8 points to reach 400 career NHL points
F Valtteri Filppula (TB) – 9 points to reach 400 career NHL points
G Ryan Miller (VAN) – 9 wins to reach 350 career wins
G Henrik Lundqvist (NYR) – 1 shutout to reach 60 career shutouts
Make sure to like us on facebook and follow us on twitter for more NHL daily updates!
More from Puck Prose
This article originally appeared on
---
---