National Hockey League
National Hockey League
Neal plays hero for Pens in double OT
Published
Apr. 20, 2011 1:00 a.m. ET

James Neal had 21 goals in 59 games with the Dallas Stars this season before the Pittsburgh Penguins acquired him at the trade deadline — presumably to be the young, dynamic scoring winger they'd been seeking.
But, in his first 23 games with his new club, the three-time 20-goal scorer managed to find the net just once outside of the shootout. That included the first three games of Pittsburgh's first-round playoff series against the Tampa Bay Lightning, in which Neal's frustrations continued as chance after chance went wide or came up short.
As it turns out, Neal wasn't struggling. He just had a flair for the dramatic.
"Yeah, that's what I've been doing," he said, smiling in relief after netting the winning goal at 3:38 of the second overtime in Wednesday's Game 4 thriller, a 3-2 Penguins victory. "I didn't want to score unless it was in overtime — no, double overtime — so I was just waiting."
Neal's heroics came thanks to another heroic effort, this one by center Jordan Staal. Staal, who struggled to the bench early in the second OT after going head first into the boards, got a faceoff win, won a battle for the puck at the Lightning blueline and dished it to Neal along the wall. Neal fired a one-timer from a sharp angle, and Lightning goaltender Dwayne Roloson could only watch as it hit the far end of the net behind him.
"It's been a long time, a lot of chances, a lot of shots on net, and I haven't been able to find a way," Neal said. "But, as long as you keep shooting, one's going to find its way to the back of the net. And no better time than tonight."
It would have been a long trip back to Pittsburgh for the Penguins if they hadn't come through to win the game and take a 3-1 series lead. They staked out an early 2-0 lead in Game 4 that held up until late in the second period, when the Bolts' Martin St. Louis came through with a great individual effort — collecting an off-the-boards pass from Vinny Lecavalier, racing in and beating a defenseman and goaltender Marc-Andre Fleury — to cut Pittsburgh's lead in half.
The Penguins caught a break with five minutes remaining in the third period, when St. Louis took a pass on a give-and-go with Steven Stamkos and missed a wide-open net from point-blank range. After that skill play didn't work, Tampa Bay tried something different two minutes later, coming the other way after a missed chance by the Penguins and crashing the net to create traffic and confusion in front of Fleury.
Fleury's own defender, Ben Lovejoy, got bowled into him and the goaltender was down and out of the play when Tampa's Sean Bergenheim came up with the puck and put it home to tie the score and send it to overtime.
"He's one of those guys that's paying the price. He's not afraid to get involved and, when there seems to be no space out there, he's making space for himself," Lightning head coach Guy Boucher said of Bergenheim. "That's what the playoffs are about, and we've got to have all the forwards and D-men doing that, too. That's how we're going to score goals on this goaltender, or else we're not going to score more goals. If we're looking for more X's and O's, that's not the way we're going to beat him."
Just like that, the Penguins' game-long advantages in zone time, shots — they had 40 to Tampa's 22 in regulation — and special teams — they scored a power play goal while shutting down the Bolts with the man-advantage — were rendered meaningless.
Until Neal's goal, that is.
"I was lucky to get one, but the guys battled all night, with the penalty kill and Flower in net," Neal said. "When you play four lines and you play every player, and every guy does a heck of a job all night, it feels good."
The fourth line has been a big part of that. With the Penguins' biggest offensive threats in Sidney Crosby and Evgeni Malkin out of the lineup, the Bolts have the edge in star power with St. Louis, Stamkos and Lecavalier. But it's Pittsburgh's grinders who have stepped up, with Arron Asham, Craig Adams and Mike Rupp combining for six points and a plus-minus of plus-12 in the first four games.
"They've been very effective in getting the offensive zone and being physical," Penguins head coach Dan Bylsma said. "And, going out there and making a difference with the way they play, it's been a big part of the story to this point."
In Game 4, the Penguins' power play also found a way to be part of their success, with Tyler Kennedy finally burying Pittsburgh's first goal in 16 tries with the man-advantage, while winger Eric Tangradi planted himself in front of the net to screen Roloson and interfere with Bolts defender Victor Hedman.
Ironically, it was the absence of a regular on the Penguins' special teams — forward Chris Kunitz, suspended for Game 4 after last game's elbow to the head of the Lightning's Simon Gagne — that gave Tangradi the opportunity to play in his first NHL playoff game. The 22-year-old forward justified Bylsma's decision by using his 6-foot-4, 221-pound frame to provide that front-of-the-net presence and play a physical game, leading his club with five hits on the night.
Now the teams head back to Pittsburgh for Game 5 on Saturday, with the Lightning facing elimination after being just one shot away from tying the series at 2-2.
"We were able to get some success, but we also know they're dangerous," Bylsma said. "And we know 26 [St. Louis] has been a guy who keeps it in and around our net and seems to be a dangerous guy every time he steps on the ice. To be able to get two [road] wins is a big thing. It was not something we thought about or talked about, but we wanted to play our game a little bit better than we had in Game 2. We're racing to four, we have three, and we still have a ways to go."
Can Tampa Bay use Game 5 to start the long climb toward staging a comeback?
"If you knew me, you wouldn't ask me that," Boucher said. "I'm one of those guys [who believes] it's possible until there's absolutely no time left. Seen it before, done it before, and it's one game at a time. If we go win the next one, we're back in our rink again. I've always said series are never about momentum; they're about desperation."
That's something the Lightning will have in abundance.
---
---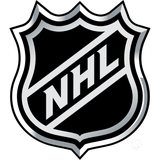 Get more from National Hockey League
Follow your favorites to get information about games, news and more
---