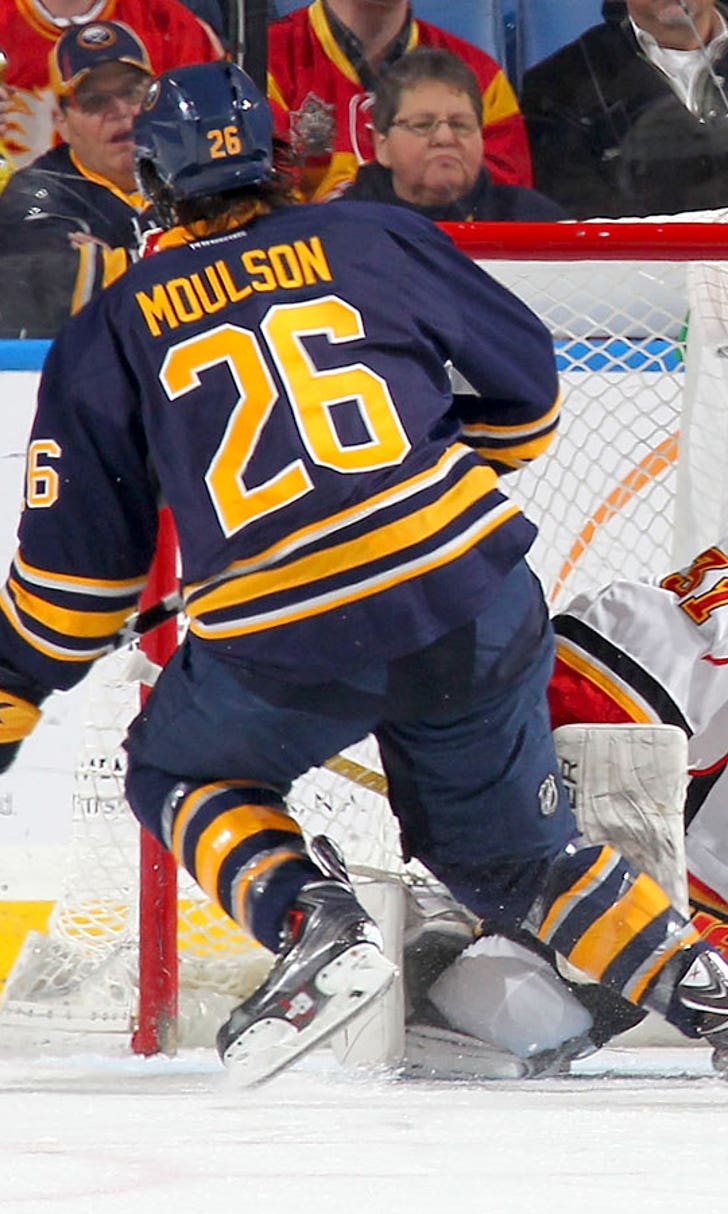 Moulson, Enroth lead way Sabres as get win over Flames
BY foxsports • December 11, 2014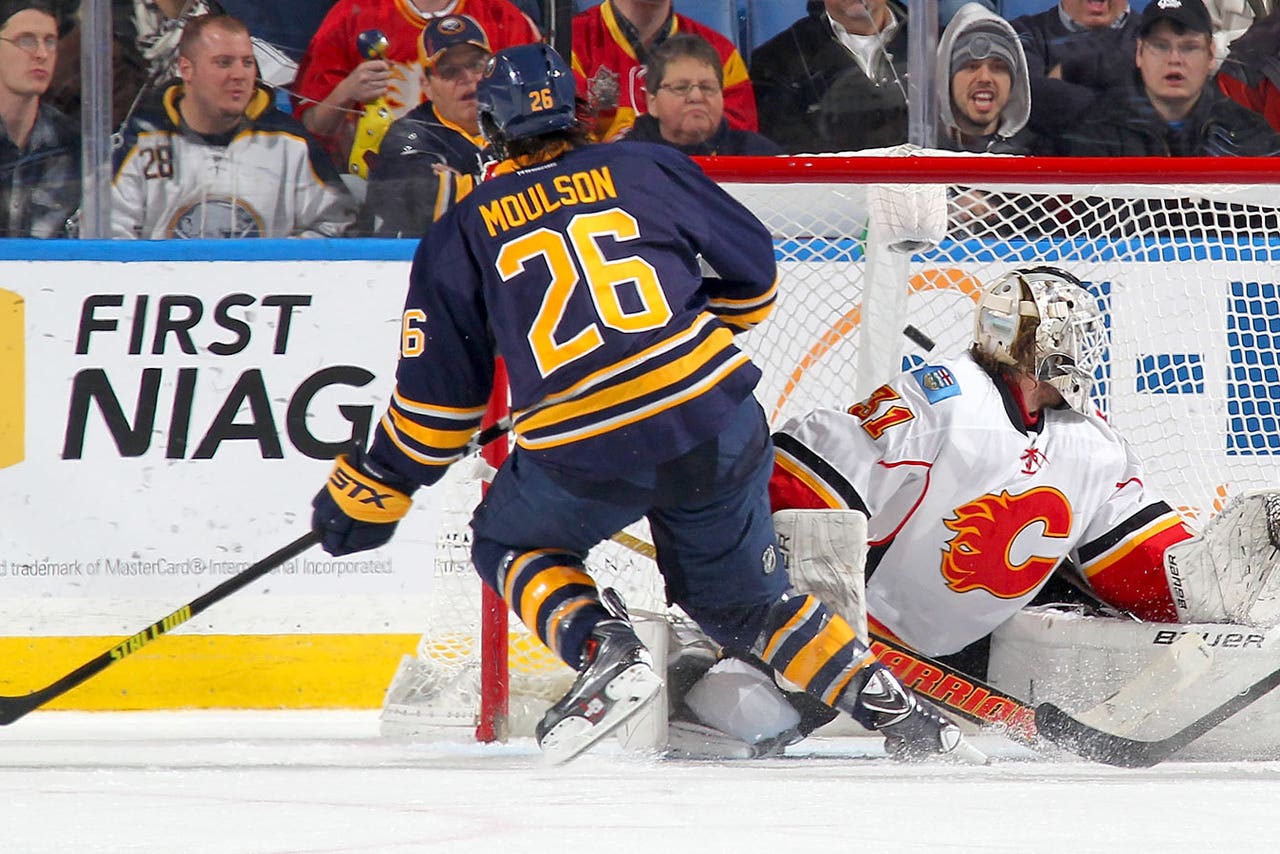 The Buffalo Sabres don't care what the stats say, as long as they keep getting two points.
Buffalo was outshot 45-19 on Thursday night, but Matt Moulson scored twice and Jhonas Enroth made 42 saves to lead the Sabres to a 4-3 win over the Calgary Flames.
"It wasn't one of our better games," Sabres head coach Ted Nolan said. "It's pretty special because we weren't in the game but we still believed that we could come back."
The surprising Sabres are 8-3 since starting the season 3-13-2, and the players think they know why their fortunes are turning around.
"I think heart," Ennis said. "We're playing for each other and I think Jhonas deserves a lot of the credit."
Enroth made a bevy of saves to keep Buffalo in the game, including a point blank elbow save on Curtis Glencross with 6 seconds to play.
"I had a lot of shots against me and felt pretty good all game," Enroth said. "It's three goals but it's not that bad, I thought."
Zemgus Girgensons and Marcus Foligno also scored for the Sabres, while Tyler Ennis had three assists. Moulson's second goal of the game, on a pass from Ennis with 7:29 to go, broke the 3-all tie and gave the Sabres their second straight win.
Mark Giordano, Sean Monahan and David Jones scored for Calgary, losers of three in a row.
The Sabres have won four straight at home, and are 4-4 against the Pacific Division.
"Our team confidence is in a good place," said Tyler Myers. "I think we're doing the right things, we're trying to do the right things ... I think that confidence will grow even more."
Monahan scored on a rebound at 3:14 of the third to give the Flames a 3-2 lead. Girgensons then tied it when he took a pass through the crease from Ennis and shot into an open net at 7:59.
After a tepid start to the game, Girgensons faked Karri Ramo down to the ice before the Flames' goalie recovered to stop the center's wrap around attempt.
And Paul Byron split two Sabres defensemen to earn a breakaway, but Enroth grabbed the high backhand shot and held it for a whistle.
The scoreless first period gave way to a four-goal second.
Ennis stripped the puck from TJ Brodie in the corner and found Moulson streaking to the net. Moulson wristed the puck over Ramo's left shoulder to make it 1-0 at the 5:54 mark.
"We worked hard," Ennis said. "Their defense got up in the play and I think we capitalized on a couple of turnovers and got it in and worked it."
With Foligno already in the penalty box for slashing, a delay of game penalty to Nicolas Deslauriers gave Calgary a two-man advantage and the Flames instantly capitalized with Giordano's slap shot goal to tie the score with 8:29 to go in the period.
"We shot ourselves in the foot tonight," Giordano said. "I thought we played a good game but the times we did break down were easy goals for them."
Stafford made a highlight-reel play to restore Buffalo's lead. Using a body fake to lose Derek Engelland in the corner, Stafford skated around the net before sending a no-look pass through the crease to Foligno, who finished his chance with 5:19 remaining.
Foligno was denied a second goal by video review with 3:43 left when it was ruled he deflected Nikita Zadorov's shot from above the legal height.
Calgary took advantage of the disallowed goal when Jones stick-checked Josh Gorges in front of Enroth and flipped the puck past the Sabres goaltender to even the score with 2:54 to go.
Now the Flames aren't panicking despite being tasked with putting an end to season-worst losing streak.
"We've got to cut it off now though," Giordano said. "We've got to find a way to get points next game, get the win, and move on from there."
NOTES: The line of Girgensons, Moulson and Ennis accounted for seven points for the Sabres. ... Enroth was playing in his 100th career game. ... Buffalo C Cody Hodgson was a healthy scratch. ... Matt Stajan missed the game for Calgary after returning from a knee injury two games ago ... This was the 100th game between the Sabres and Flames.
---
---