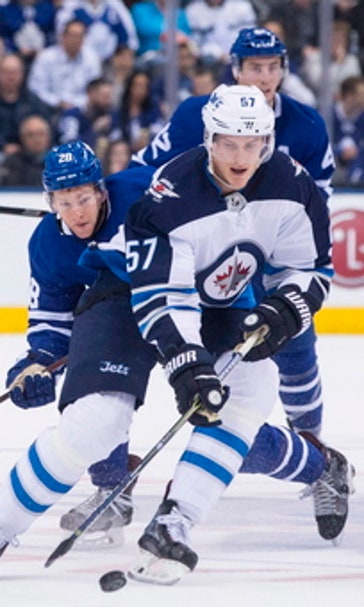 Morrissey, Byfuglien lead Jets past Maple Leafs, 3-1
April 1, 2018
TORONTO (AP) The Winnipeg Jets had to wait nearly the entire season to make up for an embarrassing home loss to the Toronto Maple Leafs in the opener.
Josh Morrissey and Dustin Byfuglien scored 1:10 apart in the second period as the Jets beat the Maple Leafs 3-1 on Saturday night.
Winnipeg lost 7-2 to Toronto to open the season on Oct 4, and was also coming off a disappointing 6-2 loss in Chicago two nights earlier that ended a six-game winning streak.
''We kind of owed them one,'' Morrissey said. ''We didn't like the way the last meeting went at the start of the year ... and with the way we played in Chicago the other night we really wanted to rebound.
''We had a lot of motivating factors.''
Andrew Copp had the other goal for the Jets, while Connor Hellebuyck stopped 28 shots in a matchup of the only two Canadian teams headed to the playoffs.
Winnipeg was eager to get back to playing a physical, defensively sound game after the loss to the Blackhawks.
''We were on the puck much better,'' Jets captain Blake Wheeler said. ''That's a (Toronto) group that wants time, wants space, wants to be creative.''
Patrick Marleau scored for Toronto, and Curtis McElhinney had 26 saves. The Maple Leafs were playing for the third time in in four nights, including the second of a back-to-back following Friday's 5-4 victory at the New York Islanders.
''I'm disappointed,'' Leafs coach Mike Babcock said. ''When you don't have quite as much juice, you're not quite as good. ... It was tight. In the end, they were better.''
The Maple Leafs are all but assured of finishing third in the Atlantic Division. The Jets, meanwhile, look just as certain to wind up second in the Central.
Both teams are hoping to use these final few outings as playoff tuneups.
''It just shows you've got to be sharp each and every night, and sometimes the details of the game is the difference - most of the time it's the difference,'' Marleau said. ''Tonight was no different.''
Toronto's only blemish at home in more than two months coming into this game was Monday's 3-2 loss to last-place Buffalo that snapped a 13-game winning streak at Air Canada Centre.
Scoreless after a first period lacking much in the way of emotion, Toronto grabbed a 1-0 lead just 2:02 into the second when the league's third-ranked power play went to work. Auston Matthews looked primed to shoot on Hellebuyck from the left faceoff circle, but passed to Marleau, who redirected his 26th of the season home from the top of the crease.
After a pad stop on Blake Wheeler's deflection later in the period, McElhinney could do nothing at 8:30 when Morrissey's blast from the point past a screen caught him moving the wrong way for the defenseman's sixth.
McElhinney was then run into by Winnipeg's Mark Scheifele after he stopped Wheeler's breakaway seconds later, but no penalty was called on the play.
Playing without rookie defenseman Travis Dermott because of a lower-body injury suffered in the first, the Leafs went to the penalty kill when play resumed after Jake Gardiner cross-checked Scheifele hard into the boards, much to the chagrin of home crowd.
The Jets' power play - which was fourth overall coming in - went to work, and Byfuglien snapped his seventh off the post and in past a screened McElhinney at 9:40.
Winnipeg pulled ahead 3-1 seemingly out of nothing on a broken play with 2:26 left in the period when Copp fired his sixth shortside off a pass from Adam Lowry.
''It's tough when you give up a power-play goal,'' Morrissey said. ''That's some of the growth in our team - we got right back on our horse and really went after it.
''That's something we're going to have to do definitely going forward here and into the playoffs.''
Playing the second of a back-to-back, McElhinney saw his first action in place of Frederik Andersen since making 33 saves in a 4-0 win over Montreal on March 17.
Toronto went back to the man advantage midway through the final period after Winnipeg was whistled for too many men, but neither unit could connect despite extended zone time.
The Leafs pressed further with McElhinney out for an extra attacker, but couldn't find a way past Hellebuyck before Ron Hainsey took a holding penalty on Copp with 67 seconds left in regulation to kill any hope of a comeback.
Hellebuyck had to be sharp to snag Nazem Kadri's deflection of a shot by Marleau midway through the first before also blocking Connor Brown's batted effort and rebound chance from in close with under two minutes left.
Brown had another opportunity with Hellebuyck swimming in his crease moments later, but couldn't quite find the handle on a loose puck.
NOTES: Toronto came in 8-2 over its last 10. ... Leafs forward Mitch Marner saw his 11-game point streak (five goals, 11 assists) come to an end. ... Leo Komarov replaced Andreas Johnsson on Toronto's fourth line after missing seven games with a lower-body injury. ... Winnipeg D Jacob Trouba (concussion) returned to the lineup following a five-game absence.
UP NEXT
Jets: At Ottawa on Monday night.
Maple Leafs: Host Buffalo on Monday night.
---
---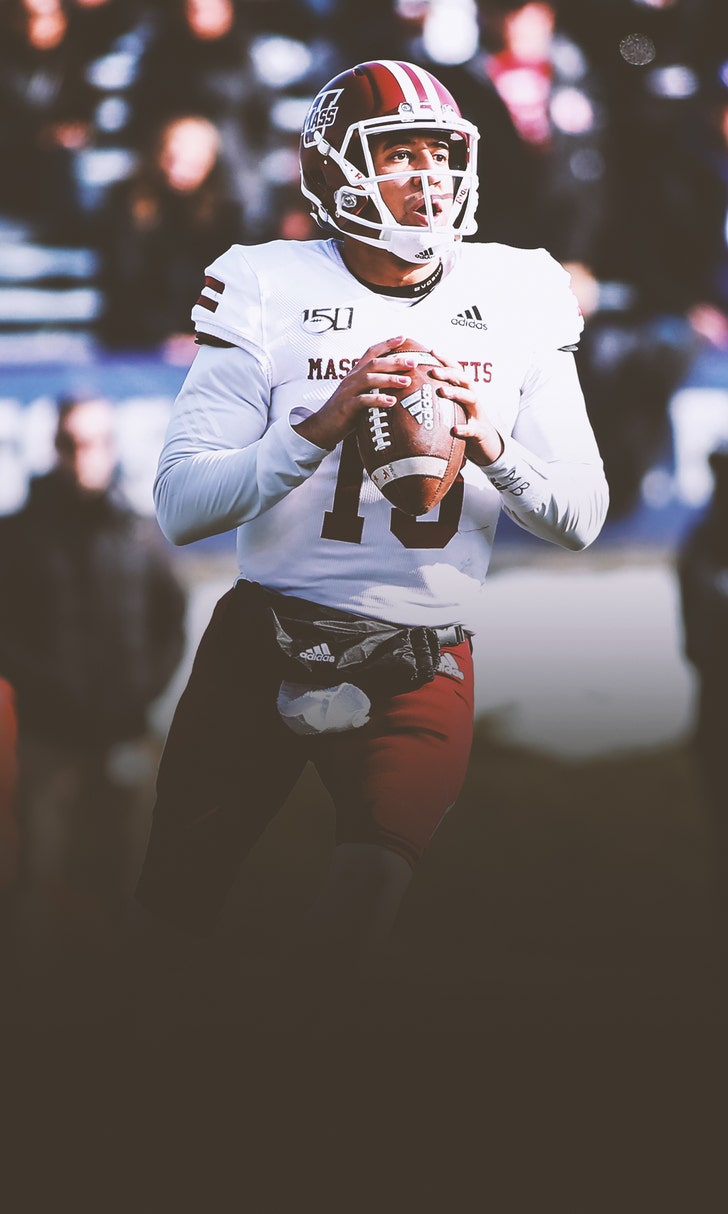 UMass Cancels Fall Football