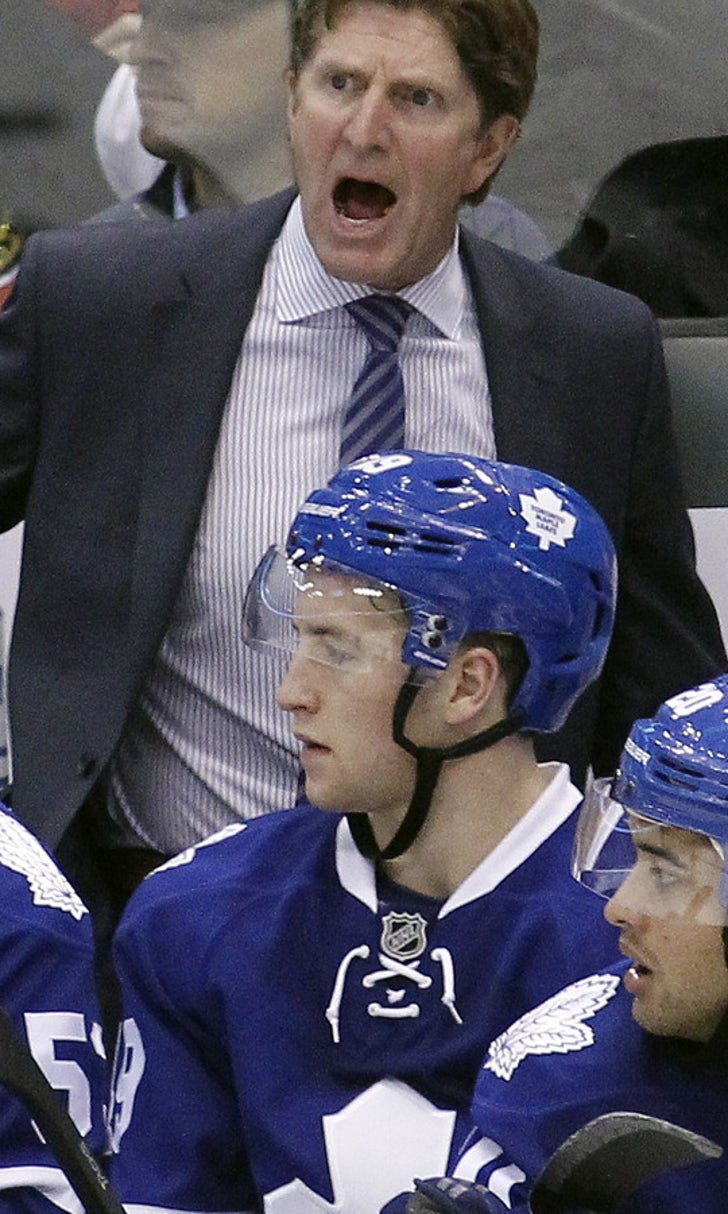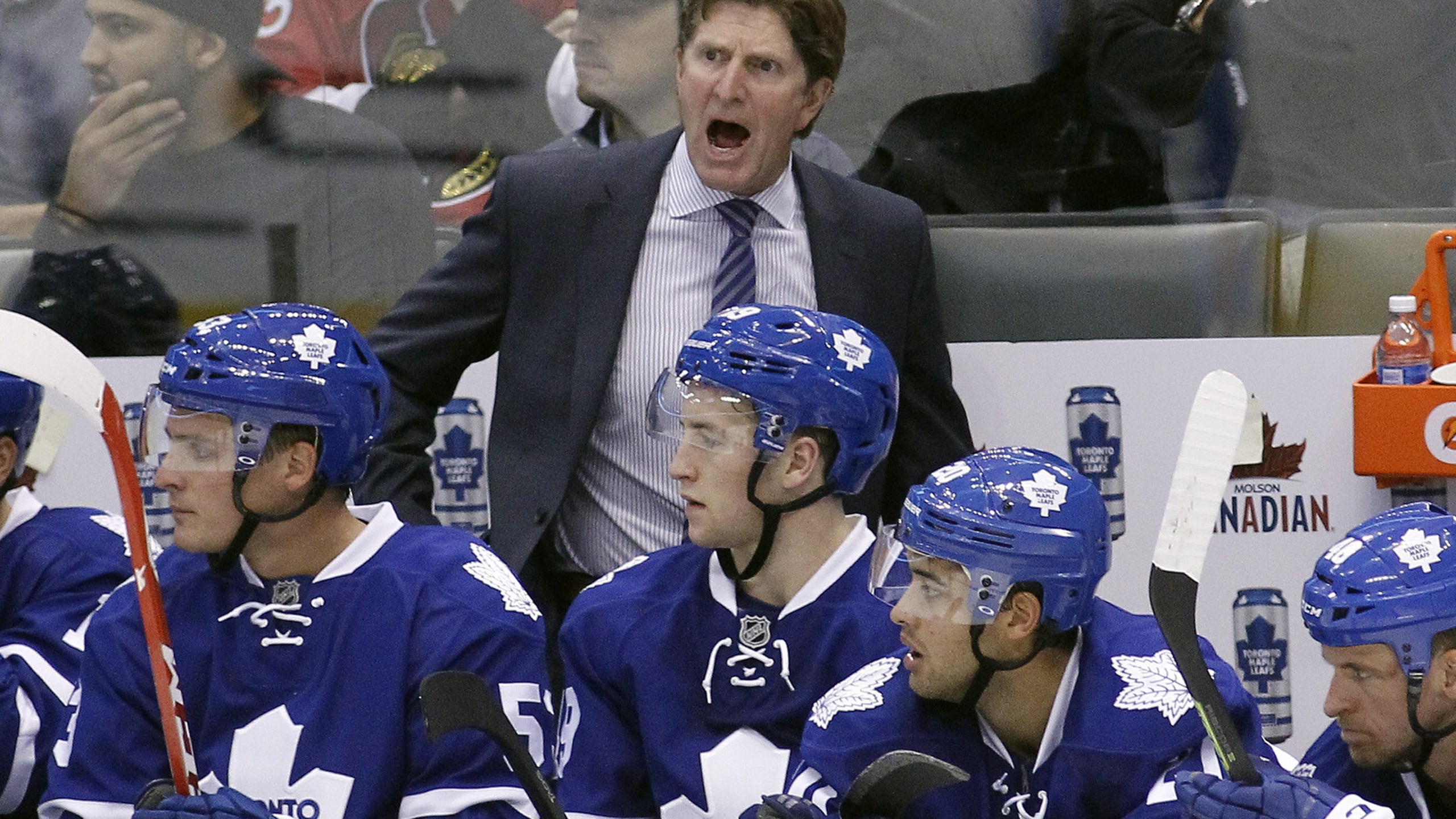 Mike Babcock wants the NHL to use bigger nets
BY foxsports • November 4, 2015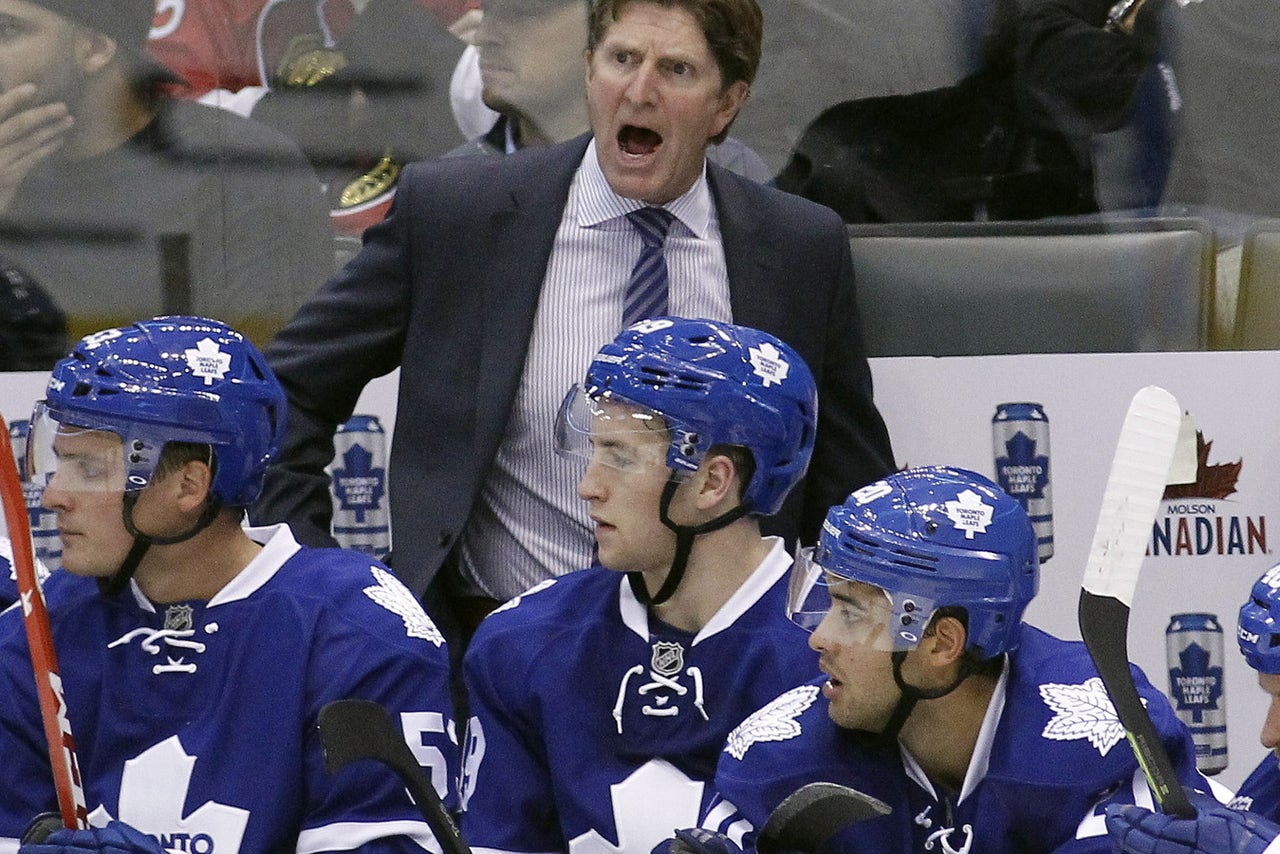 The topic of increasing scoring in the NHL is one that's been debated for ages. Some want larger nets, while others want goalies to wear smaller pads. Toronto Maple Leafs coach Mike Babcock falls into the former category, once again saying that the league needs to move to larger nets in order to keep pace with the growing size of NHL goalies.
Babcock's comments, as seen over on Pro Hockey Talk, outline the net/goalie size issue as a simple math problem.
"It's impossible to score. All you gotta do is a math equation. You go to 1980 when the puck went in the net. You got the average size of the goalies in the NHL and the average size of the net. You keep growing the net bigger, that would make the game the same. We change the game every year because we don't want to change the game. The net's too small for the size of the goalies. Period."
If ratios are the topic at hand, Babcock might be on to something. However, the topic of net sizes in the NHL and changing them opens up a much larger question. Was the game better in the 1980s, when scoring was much higher, or is it better now?
You could argue the point above both ways. Higher-scoring games have their appeal, but they also take away a major portion of the game and alter the league in a drastic way. Defensive battles and 1-0 or 2-1 games aren't a bad thing. They can be extremely entertaining and are often more engaging than a 6-1 final.
The belief has always been that higher-scoring games will appeal more to non-hockey fans. That's kind of a silly point, as you could make a case that a non-hockey fan will remain a non-hockey fan even if the scores reach outlandish levels. Why not structure the game so that it appeals to the people who eat up the sport the most? Revenue is made on growing the number of most passionate fans, and it's unlikely that will occur by turning the league into a circus of scoring.
More from Puck Drunk Love:
---
---