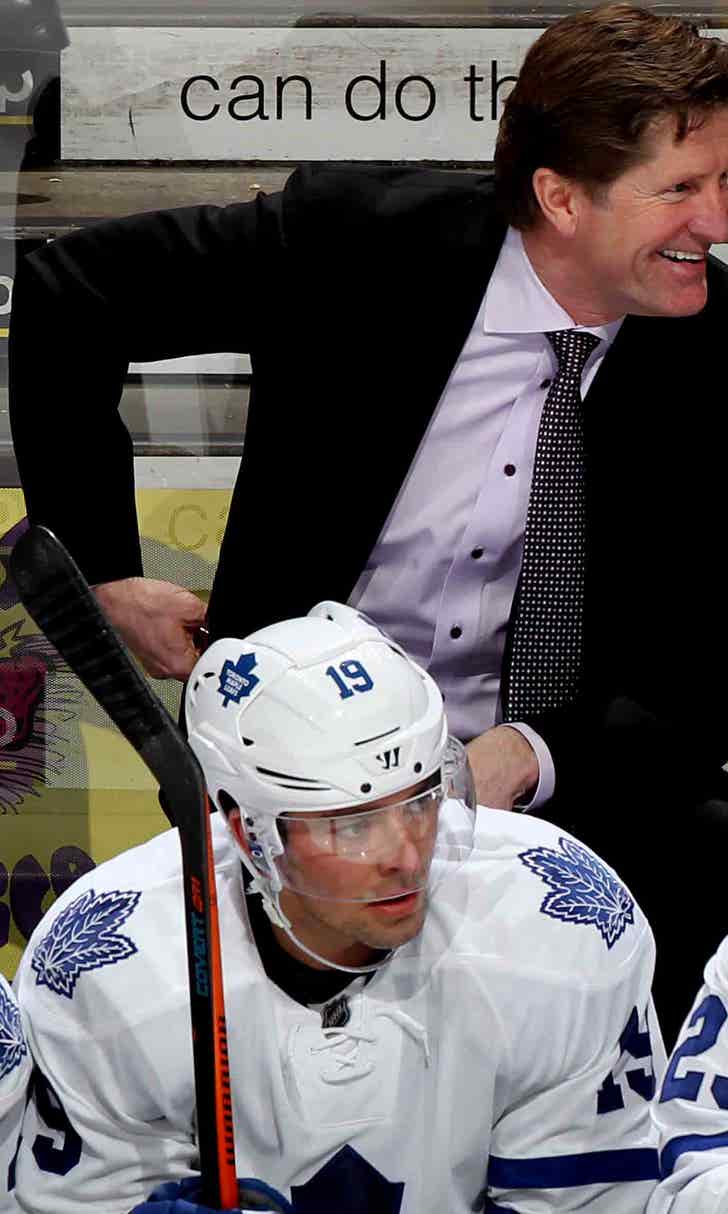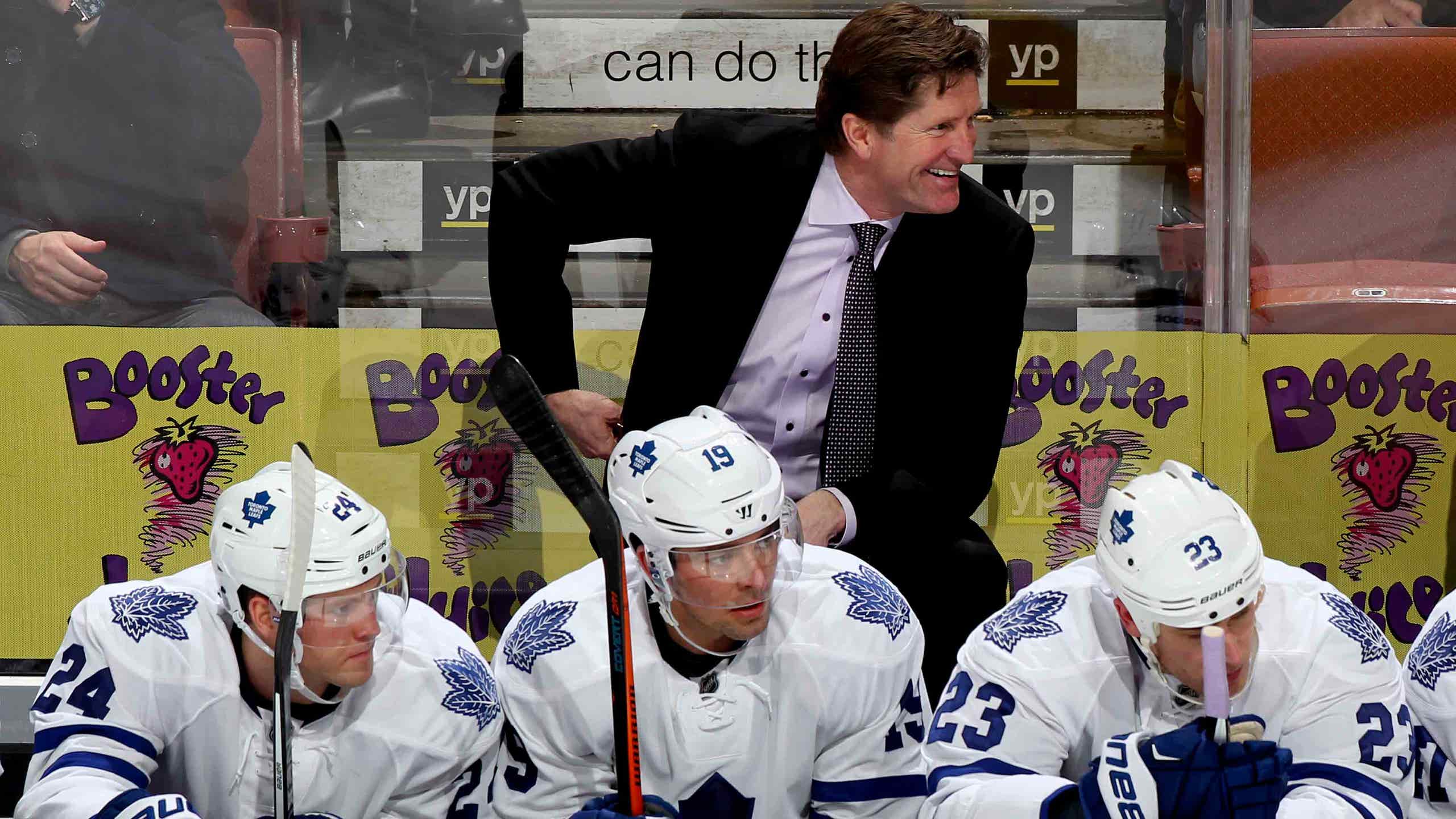 Mike Babcock impressed by Leafs fans' patience with rebuild plan
BY foxsports • January 15, 2016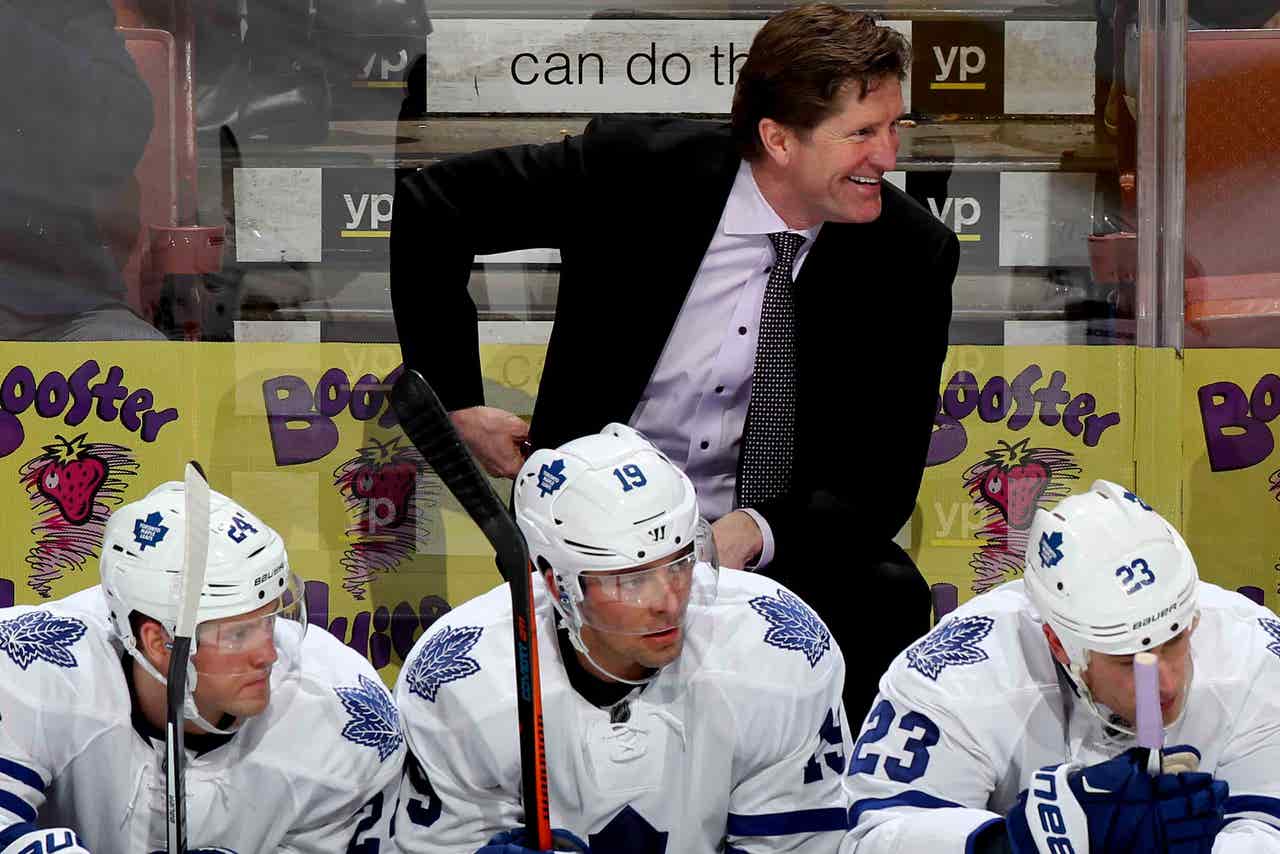 The Toronto Maple Leafs play in a hockey-hungry market which can be very demanding of its team. There is always a spotlight on the Leafs, and last season that spotlight amplified the team's struggles both on the ice and off of it. 
So it would not be surprising if new coach Mike Babcock was a little wary of how fans would react to the team this year as he works on a long-term rebuild with an overhauled front office and a roster which is still a work in progress. But in a recent interview with Leafs Lunch, Babcock only had positive things to say about Maple Leafs fans.
"Obviously, when you come into Toronto you know it's a big city, a nice city, that there's tons of hockey fans, but you don't know what kind of market it is and you don't know what kind of support you're going to have," Babcock said. "I'm with you – I'm impressed with how much support we get and how the people treat us. If you've been here a long time, if you've been a Leafs fan a long time, you've got to be tired of being average. You want to be really good. I don't blame them. I want to be really good, too. We're a work in progress."
It's possible Babcock's reputation helps ease the fan concerns as the team grows under its new coach. After all, Babcock was the man Toronto fans desperately wanted to lead their team, and his resume of success includes a Stanley Cup championship in 2008 with the Red Wings, a gold medal in the IIHF World Championships in 2004 with Team Canada, and two Olympic gold medals (2010 and 2014) with Team Canada. Babcock is the only coach thus far to complete the triple-gold circuit of coaching victories in the Stanley Cup, IIHF World Championships and Olympics. 
Toronto fans also might be calmed by the team's growth over the course of the season. After starting the year 1-7-2, the Leafs have turned it around to go 15-11-5 despite losing their top two goaltenders at one point in the year. The Leafs rank 17th on the power play and 15th on the penalty kill, clear improvements from last season when they were 26th in the league on the power play and 22nd on the penalty kill. 
So Babcock might want to give himself a slight pat on the back for earning fans' trust, but there is still plenty of work to be done, and in a market as volatile as Toronto, that tide of good favor can change quickly. 
---
---