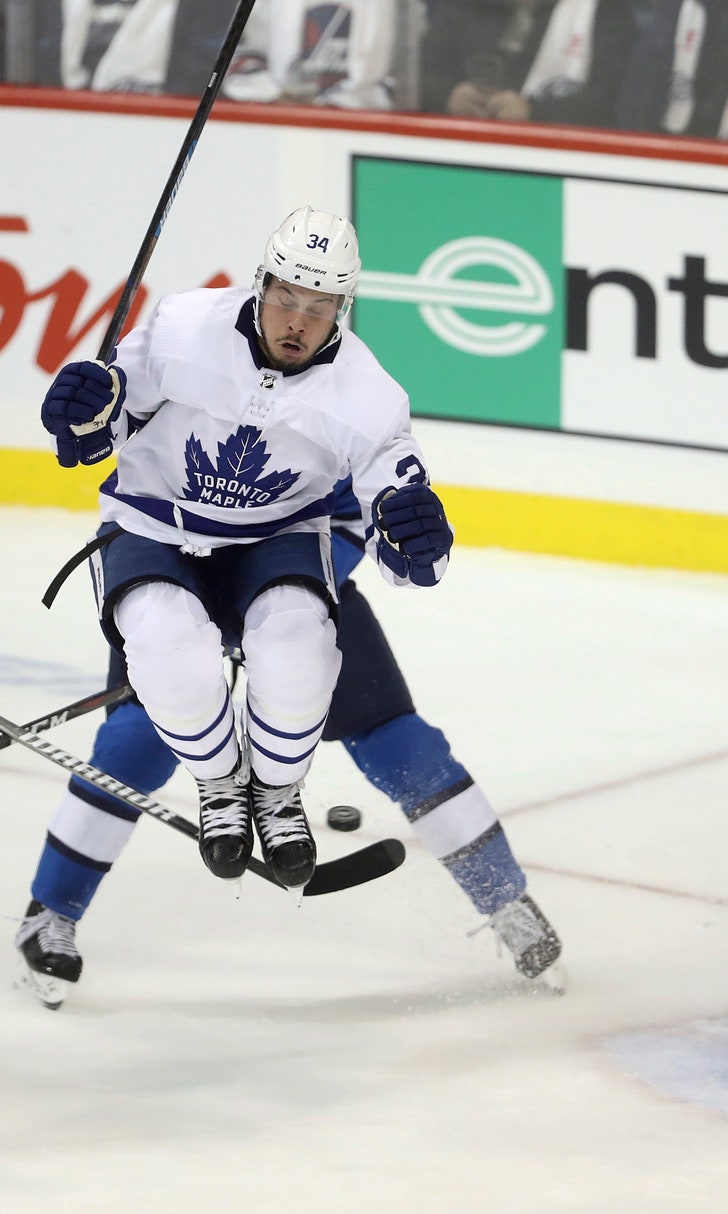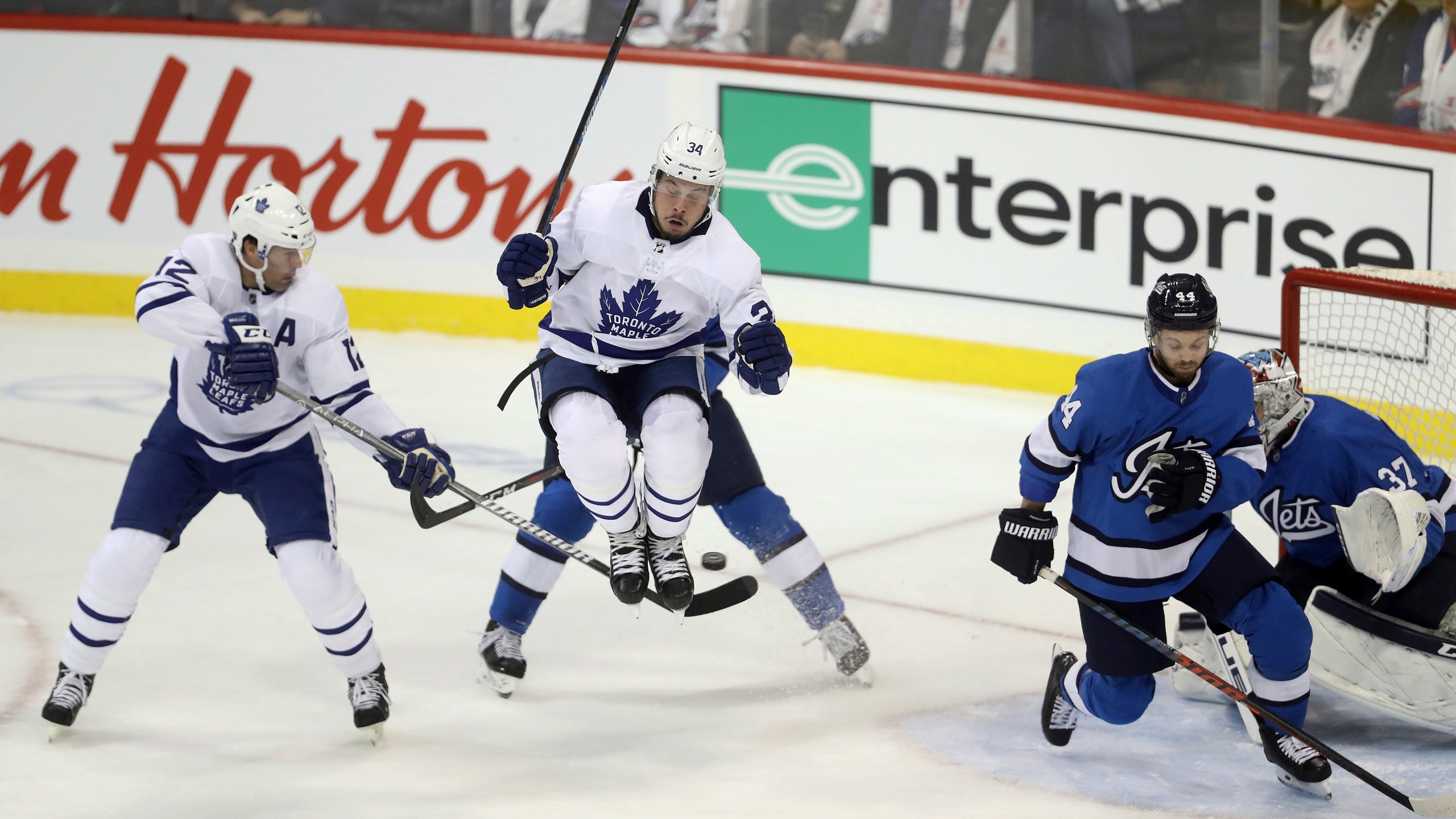 Maple Leafs beat Jets 4-2, improve to 7-3-0
October 24, 2018
WINNIPEG, Manitoba (AP) — Nazem Kadri finally got in on the act for the high-scoring Toronto Maple Leafs.
Kadri had his first goal of the season and John Tavares, Kasperi Kapanen and Tyler Ennis also scored in the Toronto Maple Leafs' 4-2 victory over the Winnipeg Jets on Wednesday night.
"We need him to score and he knows that," Toronto coach Mike Babcock said about Kadri, a 32-goal scorer in each of the last two seasons. "So it's good he stuck with it and kept working and now it will start going in."
Frederik Andersen stopped 38 shots to help Toronto snap a two-game losing streak to improve to 7-3-0.
"It's real simple for us," Babcock said. "If you want to play right and you want to play hard, suddenly you look fast again we've looked real slow the last two games, We didn't come out of our own zone."
Nikolaj Ehlers and Mark Scheifele scored for the Jets, and Connor Hellebuyck made 35 saves. The Jets were 4-1-1 on a six-game homestand, leaving them 6-3-1 overall.
"We're more concerned with our defending than anything else," Jets coach Paul Maurice said.
The teams will meet again Saturday night in Toronto.
Kapanen opened the scoring with 5 1/2 minutes left in the first period, threaded a shot through traffic.
Ennis made it 2-0 at 2:25 of the second, redirecting a point shot from Josh Leivo. Kadri got a clean look and slipped a wrister past Hellebuyck's glove to make it 3-0 midway through the period.
The Jets finally got on the board at 4:57 of the third period when Ehlers flipped one past Andersen from just in front of the Toronto net for his first of the season. Scheifele one-timed a shot from the point at 6:28 on a power play.
But Tavares won a duel in the crease with Winnipeg defenseman Dustin Byfuglien over a loose puck sent in from Mitch Marner, and slipped it over the goal line at 8:28.
Notes: Tavares has seven goals in his first 10 games with the Maple Leafs. ... The game was the first between two Canadian teams to be televised in the United States by NBC.
UP NEXT:
Maple Leafs: Host Winnipeg on Saturday night.
Jets: At Detroit on Friday night.
---
---