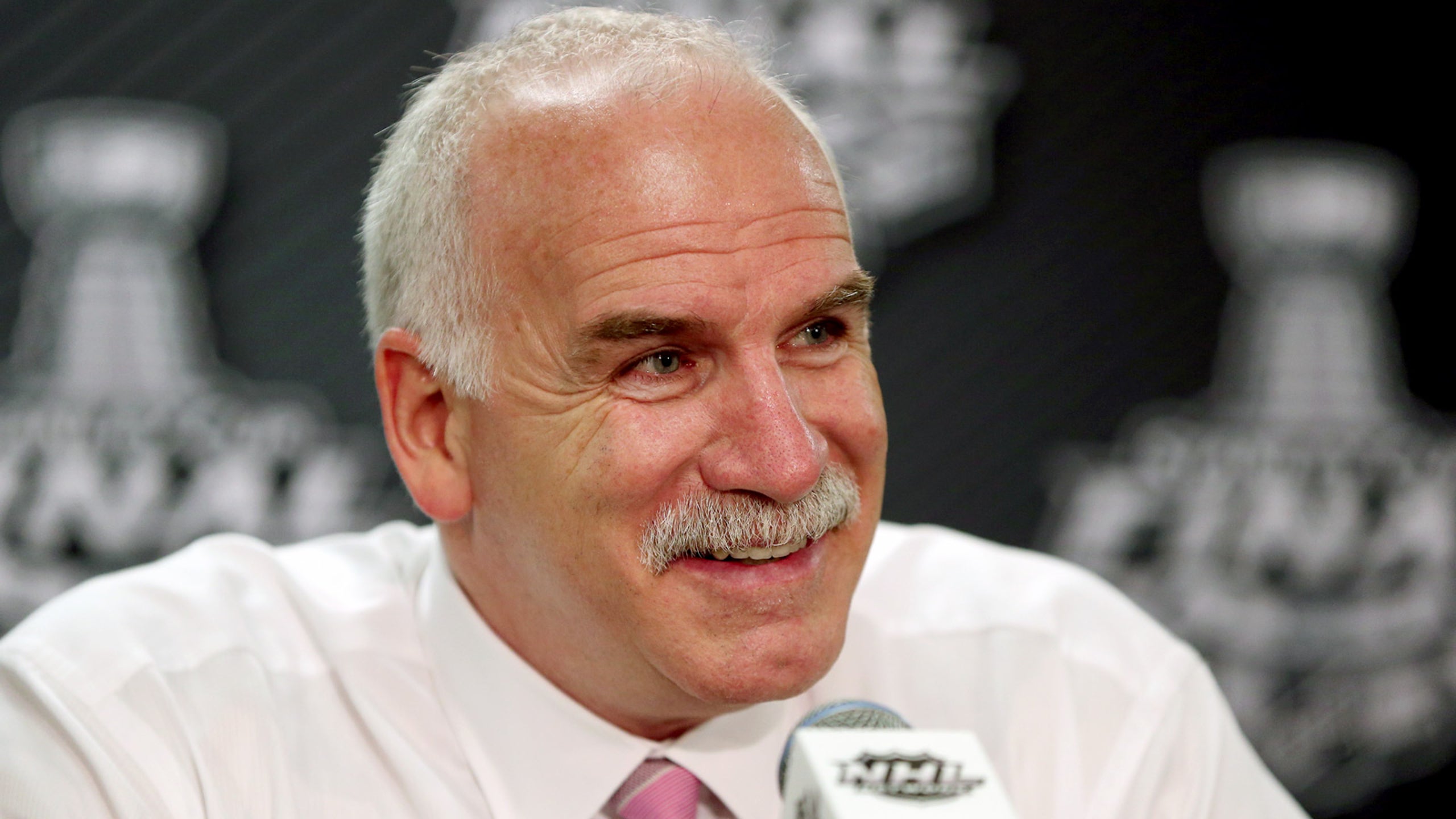 Mad-scientist Quenneville finds right formula for Blackhawks
BY foxsports • June 11, 2015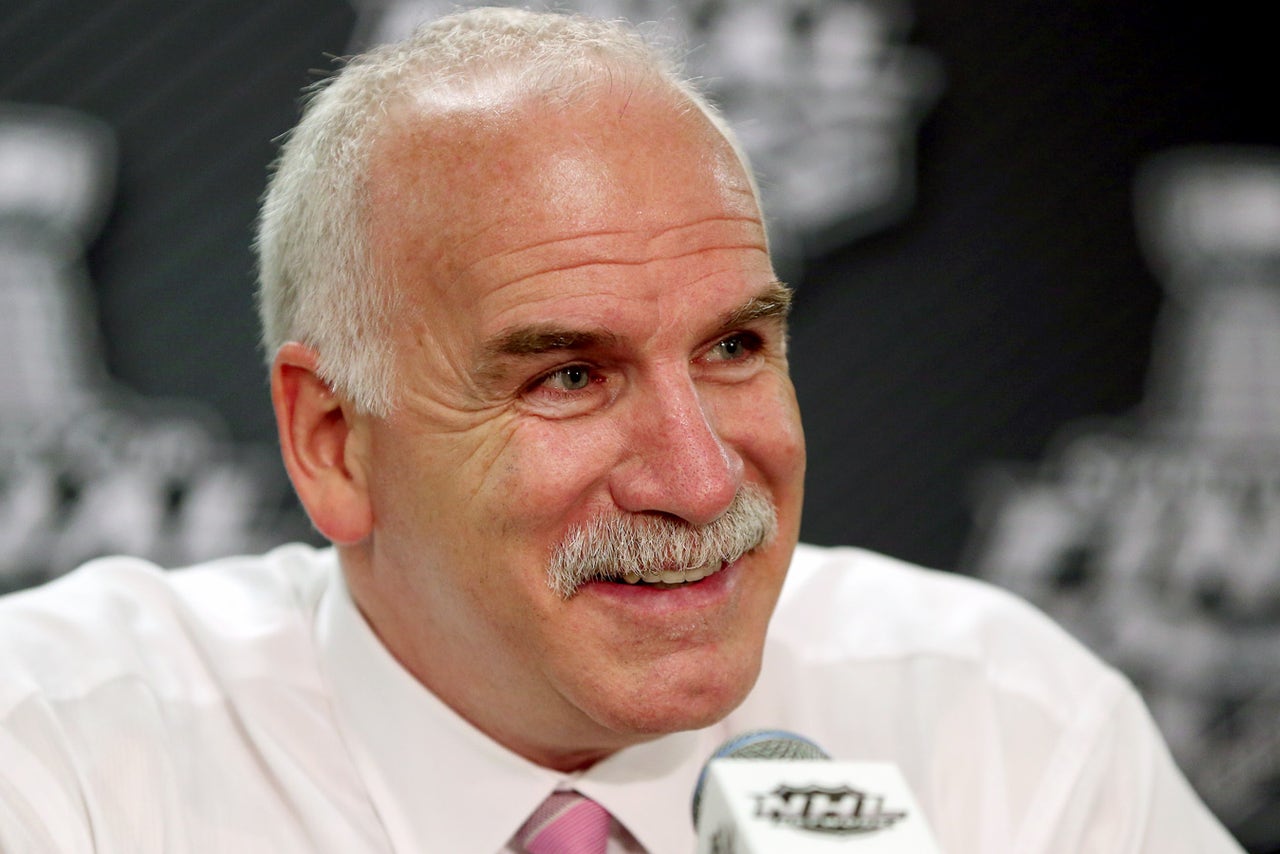 Blackhawks coach Joel Quenneville's postgame news conferences are generally dry affairs. He usually displays about as much emotion as a puck.
Even he couldn't stifle a smile at the end of this one.
Chicago goalkeeper Corey Crawford had just turned back a handful shots in the final, furious two minutes - triggered when Tampa Bay pulled goalie Andrei Vasilevskiy, a surprise starter in goal in place of front-liner Ben Bishop - to preserve a 2-1 victory and even the Stanley Cup series at 2-2. Quenneville didn't need reminding that for all his mad-scientist maneuvering behind the bench, he'd just gotten away with one.
He's known for switching up lines at a moment's notice, a strategy designed to get favorable match-ups for his two biggest stars, Jonathan Toews and Patrick Kane. But Wednesday night, Quenneville almost outsmarted his own team in search of the right combinations.
''We know who's left and right wing. We know what's kind of going on,'' Hawks center Andrew Desjardins said, then paused before revealing any state secrets.
''At this point,'' he added, ''we better know.''
Yet after both Toews and Kane finally got untracked - after combining for a single point in three game, Toews had the first goal in this one and Kane assisted on Brandon Saad's game-winner - Quenneville was asked whether all those moves had succeeded in securing ''the element of surprise.''
''Whether it's an element of surprise,'' he began with a straight face. ''I mean, we expected their other goalie in the net, too.
''So I guess it's 50/50 tonight,'' he added a moment later, cracking up the room.
As befits a man who spends plenty of his free time at racetracks, and who worked as stockbroker near the end of his playing career, Quenneville isn't shy about seeking out better odds.
In the first period of Game 7 of the Western Conference finals, playing on the road, where visiting teams have to send their players on the ice first, Quenneville countered Anaheim coach Bruce Boudreau's 25 line changes with more than five times as many. He hasn't gone to those extremes against Tampa Bay - yet. But in a series where all four games have been decided by a goal, and neither team has led by more than one, Quenneville suggested he might not be done mixing and matching.
''At the end of the day, I think that getting the other team more concerned about different guys makes us a deeper team,'' he said.
Guys who played with or against Quenneville for parts of almost 14 NHL seasons remember a rock-solid defenseman who held his cards close and his emotions in check. The same was true during his first two stints as a head coach, in St. Louis and Colorado, where he relied mostly on good goalkeeping and solid defense. It wasn't until he arrived in Chicago, inheriting a roster with Toews, Kane and attacking defender Duncan Keith just four games into the 2008-09 season, that Quenneville, 56, unveiled his wild side.
In retrospect, some of his closest friends were surprised it didn't surface sooner.
''There's this thing about Joel that is totally amazing,'' Marc Crawford, a close friend who won the Stanley Cup in Colorado with Quenneville as an assistant, told the Toronto Sun recently.
''Something would happen on the ice and, when you're on the bench, you don't always see it. I'd turn to him and say, `What happened?' and he'd give you a total breakdown of what just happened. He's got an instant-replay brain and a photographic memory.
''Great players have great vision,'' Crawford added. ''He has great vision from the bench. He's got a video in his head.''
Quenneville has also amassed a library of coaching knowledge after internships with some of the best in the business. He worked for Toe Blake, Scotty Bowman and Al Arbour, and figures to have a bust alongside theirs in the Hall of Fame when he's done. He's the winningest active coach in the game, with two Stanley Cups in the bank and a third still within reach.
But it's Quenneville's rock-solid personality, as much all that success, that continues to earn his players trust. Someone asked Toews, Chicago's captain and the player his coach mixes and matches the most, to sum up Quenneville's ''evolution.''
Toews talked about the comfort that comes with experience, trying to buy himself some time, but said it was tough to remember whether Quenneville's approach was nearly as chaotic from the get-go.
''There's a level of understanding there between the guys that have been around him, played for him for a number of years,'' Toews said. ''We just kind of go with the flow.
''We all know how things are going to be handled from a player and coach standpoint,'' he said finally, ''win or lose.''
---
---