National Hockey League
National Hockey League
Lundqvist, Nash lead way as Rangers tie series vs. Lightning in Game 4
Published
May. 22, 2015 10:59 p.m. ET

Henrik Lundqvist and a couple of other old standbys picked a nice time to reassert themselves for the New York Rangers.
New York's star goalie reverted to his reliable ways after two subpar performances, and Rick Nash and Martin St. Louis emerged from playoff scoring droughts Friday night to help the Rangers shut down the Tampa Bay Lightning 5-1 in Game 4 of the Eastern Conference finals.
Lundqvist stopped 38 shots after allowing 12 goals while losing the previous two games. Nash had two goals and an assist, and St. Louis -- the former Tampa Bay captain -- contributed a third-period goal as New York evened the best-of-7 series 2-2 heading back home for Game 5 on Sunday night.
"The last 48 hours or so, it's been pretty tough trying not to overanalyze or complicate things soul searching," Lundqvist said. "I feel like the entire team stepped up. It feels so good when you're feeling like you're doing it together and not just one or two guys."
Lundqvist redeemed himself by handling nearly everything the speedy and skilled Lightning threw at him.
Tampa Bay's Steven Stamkos scored for the third straight game, briefly making it 1-1 before New York's Chris Kreider and Keith Yandle struck within a 2-minute span for a 3-1 Rangers lead.
With the Lightning's Nikita Nesterov in the penalty box for high-sticking St. Louis, the star of Tampa Bay's 2004 Stanley Cup championship team delivered his first goal this postseason to make it 4-1 with just under 15 minutes remaining.
Nash, who had one goal over his previous 13 games, added another power-play goal at 11:33 of the third.
"It's a funny game," Lightning coach Jon Cooper said. "People are going to wake up in the morning and look at the box score and say: `Oh wow, Tampa got waxed.' But if you're in the building, you probably don't see it that way."
The Lightning outshot the Rangers 39-24 but couldn't rattle Lundqvist, who rejected Stamkos from point-blank range and moments later stopped Alex Killorn on a breakaway during one sequence with Tampa Bay trying to get back in the game in the second period.
Lundqvist stopped 18 of 19 shots in the period, and had 13 more saves in the third.
"I think there was a lot of talk about him and about his play, but there wasn't any doubt from within our dressing room. Hank has done this so many times before," Rangers coach Alain Vigneault said. "We knew he was going to come out and do what he always does, give us a chance to win. And, that's what he did again tonight."
Earlier Friday, Lundqvist reiterated after the morning skate that he still had confidence in himself and that one of the keys to rebounding as a team would be not trying to do anything special Friday night, but rather just "do our jobs."
In seven games against the Rangers, three of them in the regular season, the Lightning have scored at least five goals on Lundqvist four times. They had six on the road in Game 2, and six more during Wednesday night's overtime victory that left New York searching for answers to playing better defense in front of him.
"Things that were going in the other night weren't going in for us. We'll have to respond," Stamkos, the Lightning captain, said.
Nash led the Rangers with 42 goals during the regular season, but only had two in 15 playoff games before Friday night. The 1-0 lead held up until the Lightning broke through during a frenzied stretch of the second period in which Tampa Bay outshot New York 11-1 and failed to convert two power-play opportunities before Stamkos tied it with his sixth goal of the playoffs, a slap shot from the right circle that skipped up over Lundqvist.
It didn't take the Rangers long to respond.
Kreider scored at 15:16 of the second when Kevin Klein's shot caromed off Bishop directly to the New York center in front of the net. Yandle's goal less than 2 minutes later hit defenseman Victor Hedman's foot and squirted through to put New York up 3-1.
Yandle finished one goal and two assists. Klein and Kevin Hayes each had two assists for the Rangers.
Nash, meanwhile, had his first multi-point performance since Game 2 of New York's first-round series against Pittsburgh.
"It's just natural to grip your stick a little bit tighter and to not see the ice as well when you're struggling," Nash said. "The puck doesn't feel comfortable on your stick, so any time you can get a goal and get a little confidence it helps."
Tampa Bay goalie Ben Bishop stopped 19 of 24 shots, yielding five goals for the second straight game after not only more than three in Tampa Bay's first 14 playoff games.
"From Bish on out, myself included, we have to be better next game," Stamkos said. "It's 2-2. It's a best two out of three now."
NOTES: New York LW Carl Hagelin went nine games without a point before getting an assist on Nash's goal. ... Lightning D Matt Carle didn't play after leaving in the first period of Game 3 with an undisclosed injury. ... Nash organized a team trip to see the movie "Entourage" Thursday night. ... Lightning C Alex Killorn has three goals and three assists in the past three games. ... Tampa Bay's Steve Yzerman and New York's Glen Sather joined Anaheim's Bob Murray as finalists for the NHL general manager of the year award. The winner will be announced June 24 in in Las Vegas. Murray won last year.
---
---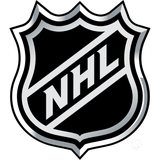 Get more from National Hockey League
Follow your favorites to get information about games, news and more
---