National Hockey League
National Hockey League
Lightning-Jets Preview
Published
Oct. 22, 2015 1:16 p.m. ET

The Winnipeg Jets are getting a lengthy stay at home and a break they feel will provide a benefit moving forward.
That sounds much better than the stretch the Tampa Bay Lightning are enduring.
Winnipeg looks to deal Tampa its fourth defeat in five games as the Lightning continue their road trip against Central Division foes Friday night.
The Jets (4-2-0) have been in Winnipeg since beating Calgary last Friday to begin a six-game homestand that takes them through Oct. 29. Mathieu Perreault and Drew Stafford scored Sunday, but St. Louis scored twice in the third period to win 4-2.
The four-day break is Winnipeg's longest of the season as it prepares to play a game every other day for the remainder of its homestand.
"It's huge," forward Adam Lowry told the team's official website of the layoff. "You see some breakdowns early in the season that you're not accustomed to seeing later in the year. It's important to fix those as soon as you can so those bad habits don't creep into your game. This week's huge. It gives some guys a little bit of rest before a pretty busy schedule coming up."
The Lightning (4-2-1) know a bit about that. They began a four-game trip featuring all Central opponents with Tuesday's 5-4 shootout loss to Nashville and face the Jets before a Stanley Cup Final rematch with Chicago on Saturday.
Tampa, which concludes the journey Tuesday in St. Louis, allowed the tying goal with 5:30 left in the third period before getting blanked in the shootout. Steven Stamkos, Nikita Kucherov, Ryan Callahan and Erik Condra scored.
"We deserved a point and we got it," coach Jon Cooper said. "We're moving on the road here and we keep building on what we did."
The Lightning have killed off all six penalties over their last two games, a solid turnaround after opponents scored seven times in 15 chances with the man advantage through the first five.
"What we were doing before wasn't getting it done, so we changed things up, changed a little personnel up and I think it's changed our vibe out there a little bit," Cooper said. "We've got a few more shot blockers. We're going to work different guys in there on the penalty kill because you can never have enough of them. But we like what we have going on right now."
Stamkos had scored in eight straight games against the Jets before Stafford and Blake Wheeler had goals within three minutes of each other in the third period to give the Jets a 2-1 win in the last meeting March 14.
Ondrej Pavelec needed to stop only 15 shots to earn that victory, and he likely will be in net again for this matchup. Pavelec has a 2.52 goals-against average in four starts this season after making 37 saves Sunday.
Ben Bishop has a 2.56 GAA while starting all seven for the Lightning, including one back-to-back set. Regular backup Andrei Vasilevskiy has been cleared for full activity after having a procedure last month to remove his top left rib that was pinching a nerve and caused a blood clot, but he's not expected to rejoin the club until next week.
That leaves Kevin Poulin as the only other option in goal if Cooper doesn't want Bishop facing both Winnipeg and Chicago.
---
---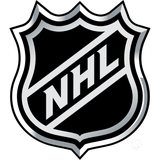 Get more from National Hockey League
Follow your favorites to get information about games, news and more
---