National Hockey League
National Hockey League
Lightning eye playoff return in shortened season
Published
Jan. 17, 2013 11:07 p.m. ET

Steven Stamkos knows reaching 60-goals again will be unlikely in this year's abbreviated 48-game season.
But the Tampa Bay center feels the Lightning returning to the playoffs is well within reach in the lockout-curtailed campaign.
''Getting into the playoffs, that's our goal here,'' Stamkos said. ''We want to be a playoff team. It's going to be a different year. It's a sprint. You've got to get off to a good start.''
Stamkos had an NHL-best 60 goals when the Lightning, one year removed from reaching the Eastern Conference finals, missed out on postseason play last season.
''After last year, we were very disappointed,'' Stamkos said. ''This league is about consistency. You have to find a way that, if things aren't going well, you don't let it slide. Last year we were guilty of that. We can't take anything for granted.''
Martin St. Louis and Vincent Lecavalier, holdovers from Tampa Bay's 2004 Stanley Cup championship team, provide a solid nucleus. Newcomers include goalie Anders Lindback, and defensemen Sami Salo and Matt Carle.
''Obviously, we want to get into the playoffs,'' St. Louis said. ''Get better as the year goes on, and be at the top of our game when playoffs start. I'm excited about our team, obviously.''
Tampa Bay coach Guy Boucher expects the fine-tuning to be somewhat off for all teams early on, but doesn't feel intensity will be an issue.
''I feel that 48 games is plenty of time to have some ups and some downs, and to manage them,'' Boucher said. ''I think there's going to be ups and downs like every season, but obviously you don't want to have a lull that lasts too long because you'll probably be out of the playoffs.
''So definitely there's going to be urgency from the first game, first period until the last one,'' Boucher added. ''The players are aware of it, we're aware if it, but I think it's going to be good for the fans. I think the intensity of the games can be extremely high. I think the main part is that there's going to be so much intensity in those games it's going to be very, very interesting.''
The NHL also played a 48-game season following a lockout in the 1994-95 season, when Lightning general manager Steve Yzerman was a star with the Detroit Red Wings.
''What really stood out to me that year was, it was like playoffs from Day 1,'' Yzerman said. ''You played virtually every second day. You're always preparing for a game. There was no breaks in the schedule. It's a playoff kind of atmosphere. It was enjoyable. We played a lot of games. You didn't practice a whole lot. You were always on the go. Every game takes on even more importance.''
The Lightning host the Washington Capitals in the regular-season opener on Saturday night.
''This one we had to wait for,'' Tampa Bay chairman Jeff Vinik said. ''Steve Yzerman's had a great offseason, and we're thrilled the puck drops'' Saturday.
---
---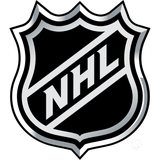 Get more from National Hockey League
Follow your favorites to get information about games, news and more
---