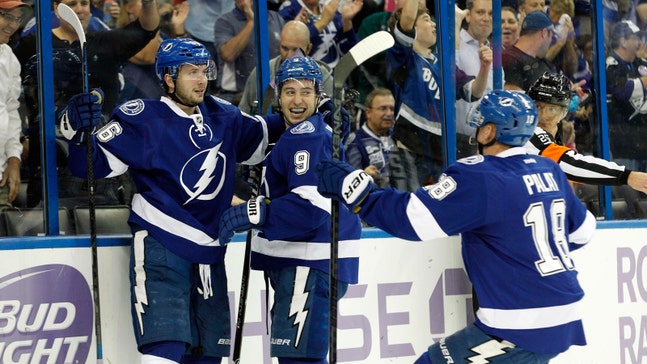 Lightning change team's fate in just 111 days
Published
May. 5, 2015 10:40 a.m. ET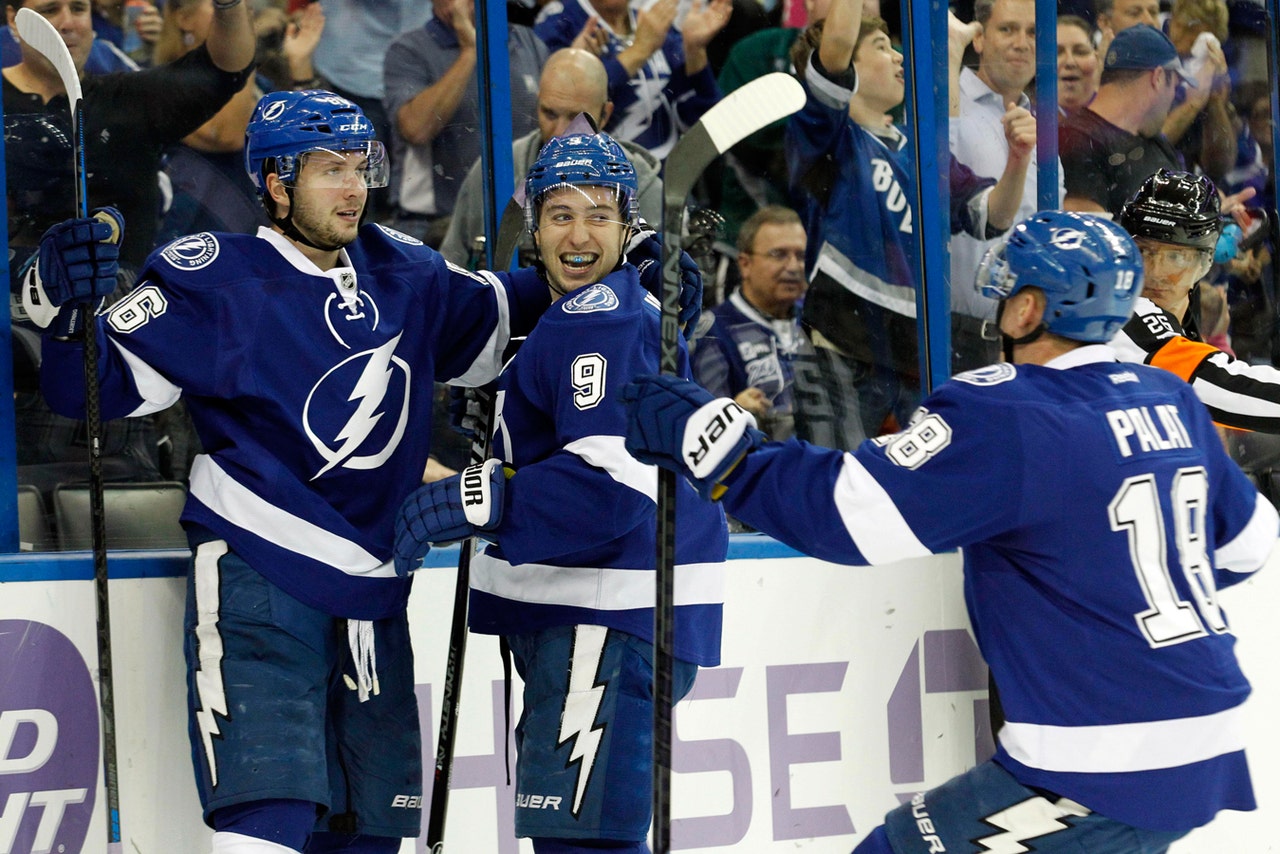 The Lightning boast one of the most dangerous and least-anticipated lines in the NHL. It's known as the triplet line, and the trio features Tyler Johnson, Ondrej Palat and Nikita Kucherov. Together, they totaled 199 points in the regular season and combined for 20 points (11 goals, nine assists) in nine games this postseason. They are a huge reason as to why the Lightning are one of the favorite picks for the Stanley Cup. 
As a recent SportsNet story noted, what is even more impressive is how quickly the line came together. The Lightning acquired all three players within 111 days of each other back in 2011. Tampa signed the undrafted Tyler Johnson in March of 2011, then selected Kucherov (58th overall) and Palat (fourth from last) in the 2011 NHL Draft.  
The line makes just as much financial sense as it does offensive sense. According to SportsNet, Johnson, Kucherov and Palat combined cost Tampa about the same amount ($7.5 million) as star and captain Steven Stamkos.
The formation of the triplet line is yet another remarkable show of business savvy on the part of the Lightning and general manager Steve Yzerman, SportsNet said.
"There is no foolproof blueprint to building a champion," SportsNet wrote. "But when you turn three players into first-liners within four years of adding them, you're bound to put yourself in the middle of the conversation."
(h/t SportsNet CA)
Photo by Kim Klement-USA TODAY Sports
---
---