Toronto Maple Leafs
Toronto Maple Leafs
Leafs, Rangers trending in opposite directions (Jan 19, 2017)
Published
Jan. 18, 2017 7:59 p.m. ET

TORONTO -- The Toronto Maple Leafs appear to have caught the right kind of break in the injury department, while the New York Rangers are having trouble catching anything in the goaltending department.
The Rangers (28-16-1) are coming off a 7-6 loss to the Dallas Stars on Tuesday and will try end a three-game losing streak when they play the Maple Leafs on Thursday night at the Air Canada Centre.
The Leafs (21-13-8), who are on a three-game winning streak, beat the Rangers 4-2 at Madison Square Garden on Friday.
Rangers goaltender Henrik Lundqvist allowed seven goals on 27 shots before he was replaced by backup Magnus Hellberg to start the third period Tuesday.
Lundqvist has allowed 16 goals on 76 shots over his last seven periods.
"I feel like it's embarrassing, frustrating and disappointing at the same time," Lundqvist said.
The good news for the Maple Leafs came Wednesday morning when Morgan Rielly was listed as day-to-day with a lower-body injury that appeared as though it could be worse when he left the 4-3 win over the Buffalo Sabres on Tuesday in the first period. After he left the ice in pain, he tried one more shift before calling it a night.
The team's top defenseman walked without a noticeable limp Wednesday after falling awkwardly on his right knee in the game Tuesday. There were fears that the injury could be more severe than it seems to have turned out. He will miss the game against the Rangers.
"I watched (the replay) a couple of times." Rielly said. "The way it looks is pretty much the way it felt. I'm happy I'm walking around, and feeling better than I was."
Frank Corrado, who has just completed a conditioning stint with the Toronto Marlies, will take Rielly's place on the roster, and will partner Connor Carrick.
"When you go down awkwardly and you don't know what happened, you get concerned," Rielly said. "We have a great staff here. The doctors took good care of it. We have a good idea of what's going on. Right now, it's day to day, so that's good news."
"Morgan is a huge part of our team and you never want to see that happen," said Corrado, who has played one game this season with Toronto. "It's an opportunity nonetheless."
Jake Gardiner, who will take Rielly's spot with Nikita Zaitsev on the No. 1 defensive pairing, has had a good season.
"I think (Gardiner has) played well," Maple Leafs coach Mike Babcock said. "He's like any player -- he's had some dips -- but he really moves the puck, he really skates. We're on him lots about his defensive detail just because we think he can get to another level as a player yet."
If the Rangers could take any encouragement from the loss to the Stars, it was their third-periods comeback from being 7-3 down.
"It shouldn't take us an embarrassment, beating, or whatever you want to call it, to get ourselves to play with some pace and energy," Rangers captain Ryan McDonagh said. "Individually here, and as a team, we've got to find a way to come out with a jump and come out with that intensity."
"We were all scratching heads, trying to figure out what was going in the first two periods," Rangers defenseman Dan Girardi said. "We left the slot wide open and we left (Lundqvist) out to dry."
Rangers coach Alain Vigneault said that Lundqvist would start Thursday. The team's No. 2 goaltender, Antti Raanta, is still out with a lower-body injury. Hellberg has been in three career NHL games with no starts.
"(Lundqvist is) going to play, he's going to try real hard, and we're going to try to play better in front of him," Vigneault said. "This is a team. We're all going to stick with one another and do what we can to get out of this."
---
---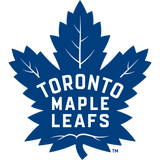 Get more from Toronto Maple Leafs
Follow your favorites to get information about games, news and more
---