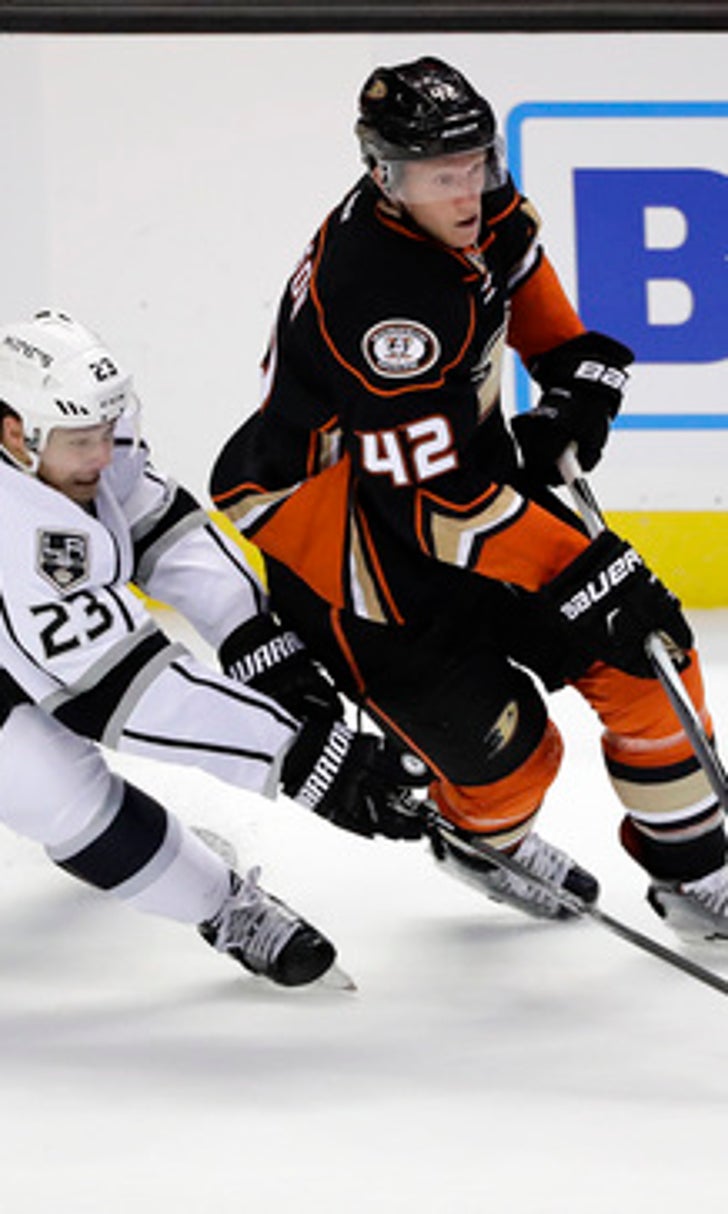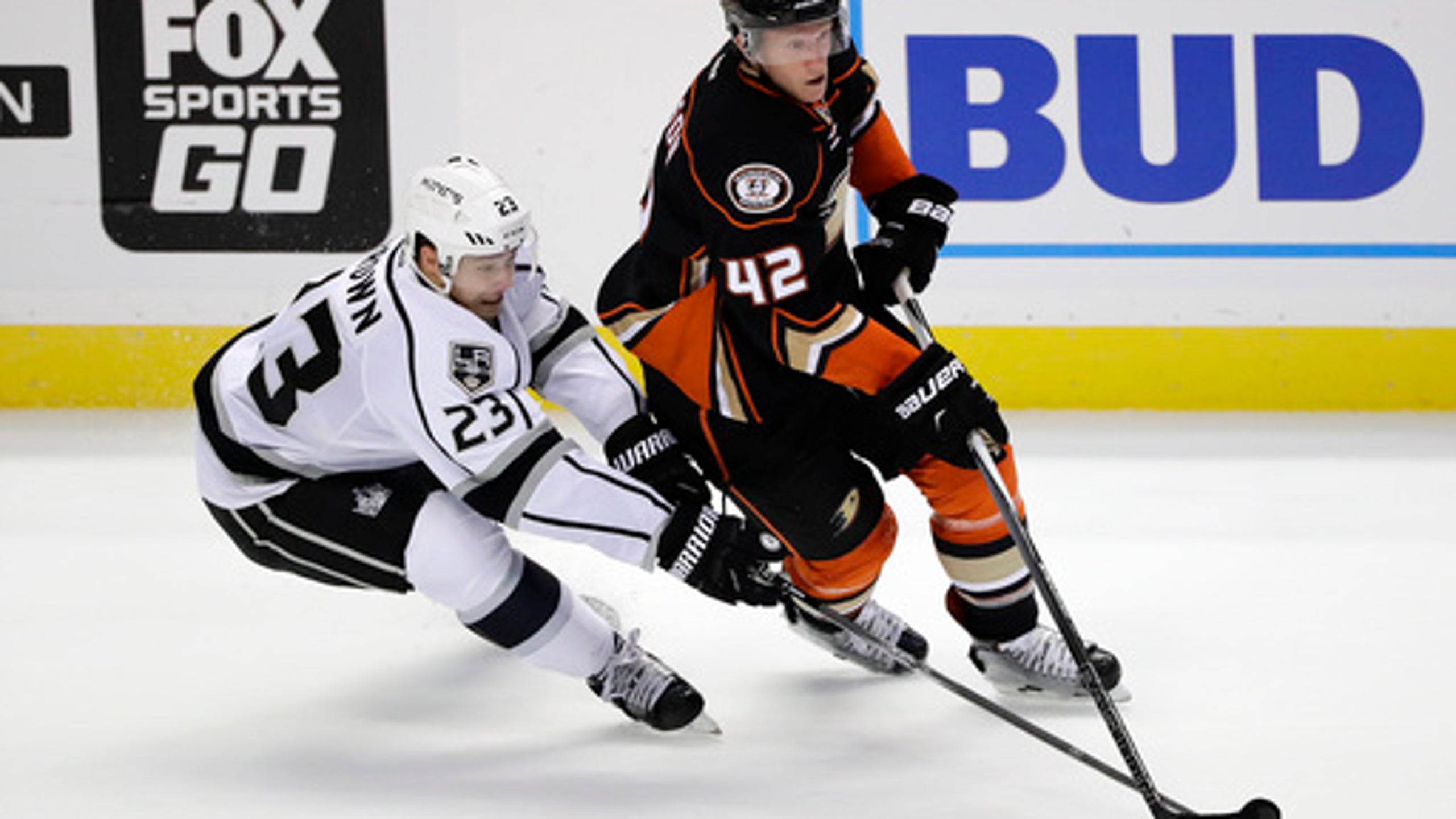 LA Kings are determined to reclaim their championship form
BY foxsports • October 4, 2016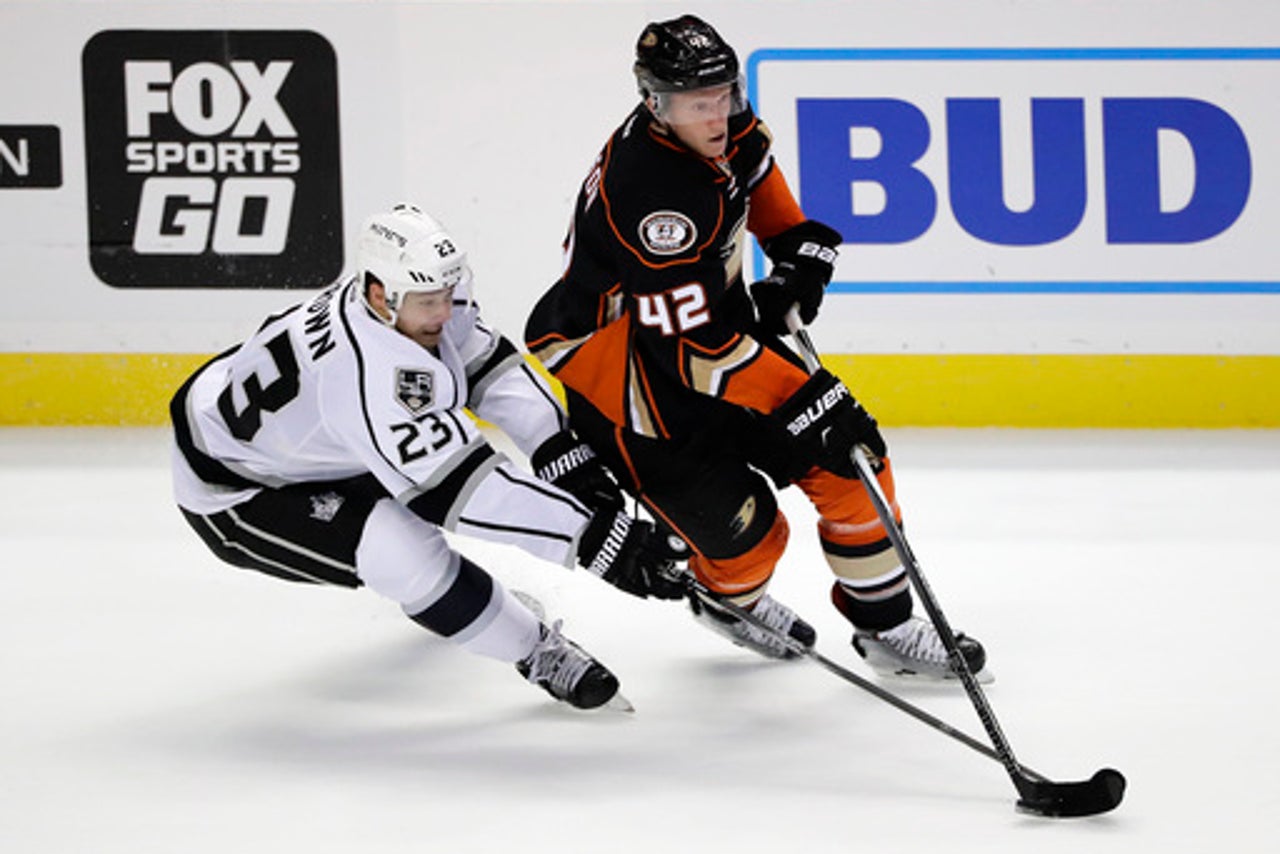 LOS ANGELES (AP) Those two Stanley Cup title banners in the Staples Center rafters don't have dust on them just yet.
The Los Angeles Kings think they're too good to go without a playoff series victory over the last two years, and they're determined to find new ways to have the same success that made them champions.
After blowing the Pacific Division title in their final game of their 102-point regular season and then getting routed in the first round by San Jose, the Kings went back to work this fall with a new captain and a renewed belief they can contend for NHL titles with essentially the same core that won it all in 2012 and 2014.
Training camp has been lively in Los Angeles, where coach Darryl Sutter has returned with the same deliberate mentality about building a championship team around a tough two-way style of play. It's not an easy way to play, but their 2012 playoff rampage is the only thing the Kings ever made look easy.
''I don't think it's any secret that the theme is competition,'' veteran defenseman Rob Scuderi said. ''This team has had tremendous success in the past. Missing the playoffs (in 2015), and then having a first-round exit and maybe not playing the way we would have liked to, I think it's a fresh start. You've got to earn your spot. No matter what your position was or what you hope it to be, you've got to earn your time.''
Anze Kopitar is the Kings' new captain after the club stripped the ''C'' from underachieving forward Dustin Brown, who didn't exactly like the way it was all handled. Brown's meager production and massive contract have kept him tethered to Los Angeles, but general manager Dean Lombardi hopes fewer responsibilities will rekindle Brown's skills.
The Kings will be led by Kopitar and Drew Doughty, who added his first Norris Trophy to his overflowing awards case this summer. After long stretches at the World Cup of Hockey, Kopitar and Doughty are expected to play in preseason games this week in Las Vegas, and they'll be ready to roll for the season opener in San Jose next week.
Here are more things to know about the Kings:
GABORIK DOWN: Oft-injured forward Marian Gaborik will be out until late November with a broken foot suffered at the World Cup, depriving the goal-hungry Kings of another offensive playmaker after Milan Lucic left for Edmonton as a free agent. At least the 34-year-old will be fresh when he returns to the lineup. Until then, the Kings hope Jeff Carter, Tyler Toffoli - who is heading into a contract year - and others will pick up the pace in an already top-heavy lineup.
MUZZIN'S MOVE: Sure, Jake Muzzin watched most of the World Cup from the press box. Just making Canada's roster was an honor for the late-blooming Kings defenseman who averaged 40 points over the past two seasons. He could be ready to take another step forward in prominence on the Kings' defensive corps, which still hasn't fully recovered from Slava Voynov's NHL flameout and Robyn Regehr's retirement. Muzzin will likely have to anchor a defensive pairing with newcomer Tom Gilbert or the winner of a camp competition for a final roster spot.
AIN'T THAT A QUICK IN THE HEAD: Jonathan Quick returned from his World Cup stint with Team USA to post a shutout in his Kings preseason debut. He finished third in the Vezina Trophy voting last season, and the unorthodox veteran appears ready for another year of heavy workload. Few teams' success is as tied to its goalie as the Kings with Quick - and few goalies create as many conflicting opinions as the Conn Smythe Trophy winner.
TEDDY THERE: The cap-strapped Kings' closest thing to an impact addition is Teddy Purcell, the 31-year-old left wing who played 91 games for the Kings over three seasons more than a half-decade ago. He scored a career-high 43 points last season between Edmonton and Florida, and he could fit in nicely on Kopitar's left wing with Brown on the other side.
TANNER'S TURN: The Kings would desperately love a step forward by Tanner Pearson, the 24-year-old forward who has appeared ready for stardom at times. He scored 36 points in 79 games last season, but didn't score a goal in January during an inconsistent campaign. With few blue-chip prospects ready to help the Kings, it's a good time for Pearson to reach his potential.
---
---