National Hockey League
National Hockey League
Kunitz scores 2, Fleury stops 35 shots as Penguins shut out Kings
Published
Oct. 30, 2014 9:56 p.m. ET

Marc-Andre Fleury's formula for success is pretty simple.
If the Pittsburgh Penguins goalie can see the puck, he figures there is a pretty good chance he is going to stop it.
His teammates appear to have gotten the message.
Fleury turned aside all 36 shots he faced in a 3-0 win over the Los Angeles Kings on Thursday night, most of them relatively harmless forays from the point as his defense cleared space in front of the net to let Fleury go to work as he earned his 30th NHL shutout.
"Guys are blocking shots and not giving up good scoring chances," Fleury said. "I think beginning of the season we had a little bit of a rough time but lately it's been good."
Chris Kunitz had two goals and an assist for Pittsburgh. Kris Letang scored his first goal of the season, and Evgeni Malkin became the fifth player in team history to register 400 assists as the Penguins used their dominant power play and a steady performance from Fleury to hand the defending champion Kings just their second regulation loss.
Pittsburgh went 2 for 6 with the man advantage, including two first-period goals that put the Kings on their heels.
"I know there's a big deal made about the offensive juggernaut that they are, but there's only a couple goals difference actually five-on-five coming into the game," Los Angeles coach Darryl Sutter said.
Maybe, but it was enough for Pittsburgh to win for the seven time in nine meetings with the Kings. The fast start was a stark contrast from the Penguins' victory over New Jersey on Tuesday, when they spotted the Devils a 3-1 lead before scoring the final seven goals.
"We're trying to learn from our mistakes," Kunitz said. "We wanted to come out and have a better start tonight.
"Our goaltender had a great first period, really kicked it off for us."
Martin Jones made 20 saves for Los Angeles, but the Kings failed to score for the second time in 10 games this season.
"(Fleury) made the saves he's supposed to make," Los Angeles forward Dustin Brown said. "I don't think he had very many hard saves to be honest with you."
The Kings have played well despite injuries to forward Marian Gaborik and defenseman Trevor Lewis and the suspension of defenseman Slava Voynov. Los Angeles lost another vital piece when Anze Kopitar sustained an upper body injury against Columbus on Sunday.
Kopitar skated Thursday morning but sat out for a second straight game. The Kings called up forward David Van der Gulik from the AHL to give them a full roster of 20 healthy bodies, one more than they were forced to play with in Philadelphia on Tuesday because of salary cap issues.
Pittsburgh coach Mike Johnston is still tinkering in his first season behind the bench but some things haven't changed. The Penguins remain one of the NHL's most explosive teams, and the power play remains dynamic with Malkin and MVP Sidney Crosby sharing the ice.
Pittsburgh began the night atop the league, converting 41 percent of its chances with the man advantage. The Penguins wasted little time getting to work following some uncharacteristically undisciplined play by Los Angeles.
The Kings drew four minors in the first period, and the Penguins pounced. Kunitz flipped in his fourth goal of the season off a slick fake shot-pass from Malkin during a 5-on-3 power play 9:16 into the game. Letang doubled the lead six minutes later when he slipped the puck between Jones' legs with the Penguins up a man.
"We took too many penalties and they're the best power play in the league," Brown said. "That's probably the story of the game, but we were too slow, so we had to take penalties."
Los Angeles carried play when the teams were at even strength, the Kings just struggled building any momentum. Whenever they would get close, a whistle would slow them down.
The Penguins have struggled with two-goal leads at times this season but finished off the Kings with steady play in the third. Kunitz pushed the lead to 3-0 with just over 10 minutes left when he pounced on a rebound of Crosby's shot and fired a shot from along the goal line over a sprawled Jones.
NOTES: Malkin joined Ron Francis, Crosby, Jaromir Jagr and Mario Lemieux in Pittsburgh's 400-assist club. Malkin has picked up at least one point in each of Pittsburgh's nine games. ... Los Angeles went 0 for 3 on the power play. Pittsburgh has killed 22 straight penalties. ... The Penguins will host Buffalo on Saturday. ... The Kings will continue their five-game road trip on Friday in Detroit.
---
---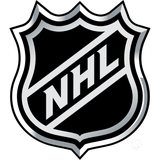 Get more from National Hockey League
Follow your favorites to get information about games, news and more
---