National Hockey League
National Hockey League
Kings win to set up wild finish
Published
Apr. 2, 2012 1:00 a.m. ET

The Los Angeles Kings might win their second division title in franchise history this week, or they still might miss the playoffs.
Although a gritty win over the Edmonton Oilers did little to clear up their fate, the Kings are cautiously confident they can hang on to first place as long as Jonathan Quick is guarding their net.
Quick made 19 saves in his NHL-leading 10th shutout, Slava Voynov scored in the opening minute of the third period, and the Kings moved closer to the Pacific Division crown with a 2-0 victory on Monday night.
Dwight King also scored with 2:32 to play for the Kings, who began a frantic final week in the Pacific by earning their 93rd point and opening a two-point lead over Phoenix (91), which sits seventh in the Western Conference.
San Jose (90) and Dallas (89) also are in an impossibly tight race for only three playoff spots. The Kings began the day in first only on a deep tiebreaker with Phoenix, and they have no intention of celebrating anything just yet.
''It doesn't matter what our points are,'' said Quick, who has 24 NHL shutouts. ''We're not in yet. It doesn't matter where anybody is in the standings. We've got two games left, and we've got to get points.''
Los Angeles, which has won nine of 12, could clinch its first division title in 21 years with two regulation wins over San Jose in a home-and-home series starting Thursday - or everything still could go wrong. After their fifth game in eight days, the Kings are simply grateful they can take a day off to prepare for that last push.
''It's crazy how a couple of games can really change things,'' said King, who scored his fifth career goal on a slick pass from Mike Richards. ''If you get a couple of wins, you can get right back on top. We've got two more games to finish out here, and it should be good.''
A division title doesn't mean much to Detroit, Vancouver or the West's other perennial powers, but it would be uncommonly significant for the Kings, who have little to show for 4 1/2 decades of hockey.
The Kings joined the NHL in 1967 in the Second Six expansion, yet they won just one division title in their first 43 seasons. Los Angeles won the Smythe Division in 1990-91 during a 163-point season by Wayne Gretzky, but the Kings' 1992-93 conference title banner is the only other trophy hanging at Staples Center.
Devan Dubnyk stopped 35 shots for the Oilers, who will miss the postseason for the sixth straight year. Edmonton lost to Los Angeles for the second time in four days, but definitely made the Kings work for a vital victory.
''They're good at home, and again, they're a desperate team,'' Edmonton coach Tom Renney said. ''They're certainly going to stick to their game plan and hope that their opponent makes the odd mistake to give them a chance, and that's what we did.''
The Oilers couldn't solve Quick, who added another superlative game to his landmark season by extending his franchise record for shutouts. The All-Star has allowed just two goals in four starts, carrying the Kings down the stretch toward their third straight playoff berth.
After two scoreless, frustrating periods, the Kings scored when Anze Kopitar collected the puck behind the net and found Voynov for a one-timer that got under Dubnyk's arm 34 seconds into the third. Voynov is the precocious Russian rookie defenseman whose emergence allowed the Kings to trade Jack Johnson for Jeff Carter.
Los Angeles then killed a four-minute advantage for the NHL's second-best power play, but King - another late-surging rookie - added his insurance goal.
''I think if you want to beat a team like that, who is playing desperate hockey, you've got to play in their end a little more,'' Edmonton center Sam Gagner said. ''You've got to get pucks in deep and force their defense to turn pucks over, and we didn't really do that tonight, and we've got to learn from it.''
The Kings returned home after taking five points during a brutal four-game, six-day road trip that included back-to-backs in Edmonton and Minnesota, with a 3:45 a.m. flight arrival in the Twin Cities before a shootout loss on Saturday.
Carter missed his third straight game because of a deep bone bruise in his ankle. Carter has nine points in 16 games since Los Angeles acquired him from Columbus.
NOTES: The Kings have a club-record 11 shutouts this season. ... LW Ryan Smyth, who demanded a trade from the contending Kings back to the rebuilding Oilers in the offseason, has played in every game for Edmonton this season. He has 46 points after scoring 47 while playing in all 82 games for Los Angeles last season. ... Edmonton knocked Gretzky's Kings out of the 1991 playoffs. ... The Oilers return home Thursday against Anaheim, which lost to Edmonton on Sunday. ... David Beckham attended the game.
---
---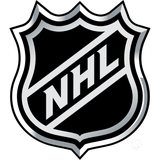 Get more from National Hockey League
Follow your favorites to get information about games, news and more
---