National Hockey League
National Hockey League
Kings seek, get results with Sutter
Published
Jan. 10, 2012 12:00 a.m. ET

The Los Angeles Kings made a coaching change with one word in mind: results.
While those results have not come in the form of a high-scoring offense or an opportunistic power play, Darryl Sutter's Kings have come through where it matters most — in the win column.
The Kings earned a point in nine of their first 10 games under Sutter, six of which were wins. The surge has put them back in the Pacific Division hunt.
"I think there is a renewed energy with hearing a new voice behind the bench," Kings captain Dustin Brown said. "A lot of the X's and O's are the same, but yet a lot of things are different."
Sutter — like the Kings' last coach, Terry Murray— was a defense-first coach who had befriended Kings GM Dean Lombardi on a previous stop. Like Murray, Sutter has gotten off to a fast start in Los Angeles. Yet as Murray's Kings faltered egregiously in significant areas, so have Sutter's Kings.
The Kings have sunk even further to the bottom of the league in scoring, now courting a 2.09 goals-per-game average. They owe much of their offensive futility to poor starts, as they have put a crooked number on the first-period scoreboard a meager 10 times this year. Last night's 5-2 against Washington marked their third two-goal opening period.
"Playing well defensively and shutting things down has not been a problem. Our goalie (Jonathan Quick) has been playing out of this world; it's just the scoring," defenseman Jack Johnson said.
While striking early may or may not be a mainstay of winning defensive-minded clubs, an efficient power play is a must. Yet the Kings' power play has been labored and ineffective under both head coaches and the eye of assistant Jamie Kompon.
Nowhere else was it more evident than against the Columbus Blue Jackets, a team whose futility on the penalty kill (29th place of 30 clubs) has matched its record — the league's worst. The Kings went 0-for-8 against the Jackets, losing 1-0 in their lone regulation defeat under Sutter. Their performance meant they had scored just once in their last 31 opportunities with the man advantage, though they converted one of three power plays in Monday's win over the Caps.
"It's been a frustrating time, a frustrating year not scoring," Johnson said. "For the last few games, if you can't score in regulation for two games, you're ready to blow your brains out. To have a night like this, it's a relief and a reward for all your hard work."
Still, if it has been more of the same for the Kings, it has also been more effective of the same. Even with its anemic offensive output, Los Angeles has managed to put together as many signature wins in nine games under Sutter as the team did in 29 contests under Murray. Against teams in the Western Conference playoff pictures, Murray's Kings were a middling 8-6-2 and just 4-6-2 after winning their first four games, with three coming via shutout.
Sutter's have gone 4-0-2 with a convincing win over defending conference champion Vancouver and a shutout of the high-flying Blackhawks.
"We can be right up there with the top teams, we've just got to put the puck in the net every night," Johnson said.
Pacific Division notes:
Dallas Stars spark plug forward Jamie Benn was named the NHL's first star of the week after he posted four goals and three assists in three games. ... Phoenix G Mike Smith made his return to the Coyotes' net. After a so-so comeback game last Tuesday against the Blues, he turned in a pair of beauties to push his record to 1-1-1 since his return. ... San Jose has cranked up its level of play to seize command of the division again. The Sharks are 8-1-1 in their last 10 games. ... The hapless Ducks earned a win for Finnish rookie Iiro Tarkki, who was thrust into action after a serious injury to Dan Ellis and a minor injury to Jonas Hiller. ... Dustin Penner missed the Kings' game against Columbus with a back injury he sustained while leaning in to eat a stack of homemade pancakes.
---
---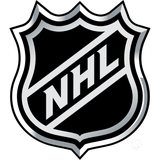 Get more from National Hockey League
Follow your favorites to get information about games, news and more
---