National Hockey League
National Hockey League
Kane and Toews get points, but Hawks lose
Published
Jun. 3, 2010 5:27 a.m. ET

When Patrick Kane and Jonathan Toews finally found their way onto the score sheet in the Stanley Cup finals, the Chicago Blackhawks still didn't have enough offense to beat the Philadelphia Flyers.
That certainly isn't how the Western Conference champions expected things to go.
Kane scored to put Chicago ahead in the third period - off an assist from Toews - and he helped set up defenseman Duncan Keith's tying goal in the first period. Three points from the top-line forwards was welcomed, but the Blackhawks were beaten 4-3 in overtime by the Flyers, who cut the series deficit to 2-1.
``It doesn't matter what game it is, but when you work hard for a couple of games and nothing goes your way, to score a goal helps your confidence a little bit,'' said Toews, the Blackhawks captain. ``One way or another we'll play the way we can. Whether we score or not, we want to find ways to help our team win.''
The Blackhawks took a 2-0 series lead at home without even an assist from Kane and Toews, who combined for 156 points in the regular season, plus another 14 goals and 46 points in the playoffs.
``You guys can probably stop writing about that,'' said defenseman Brent Sopel, who scored Chicago's second goal Wednesday. ``Even if they don't have points, they're doing the right things and doing what we need them to do whenever they're on the ice.''
Chicago had won seven straight, 10 of 11 overall, and seven consecutive away from home. All of those runs are gone now. With another loss in Philadelphia, the Blackhawks will be heading back home tied 2-2 and facing a whole lot of pressure in Game 5.
The most stunning part of Game 3 was that when Kane broke through with his first goals of the finals, the lead lasted only 20 seconds before Ville Leino tied it for Philadelphia. The public address announcer hadn't even gotten through the announcement of Kane's goal before he was drowned out by the bellowing horn sounded to celebrate the Flyers' tying tally.
Any juice the Blackhawks could have hoped to build on was gone.
``You'd rather not score and win than score and lose,'' Kane said.
No one could have predicted that the emergence of Kane and Toews wouldn't be a winning formula for the Blackhawks, although who would have believed Chicago would have eight goals and two wins in two games with no points from these top-line forwards?
``It's always nice for your confidence to put up a few points,'' Kane said. ``The first game I thought I was terrible, the last game I thought I was getting a little bit better, and tonight I thought I played pretty good. Hopefully I'll just keep getting better throughout the series.''
Chicago has given new meaning to balanced scoring in this series. Its 11 goals have been scored by 10 players, including defensemen Keith and Sopel, who both wiped out Flyers leads in Game 3.
``You can't count on just one or two guys to contribute offensively,'' Sopel said. ``If you count on one or two guys, you're probably not going to win. So it's a good thing that everything is all spread out.''
---
---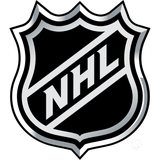 Get more from National Hockey League
Follow your favorites to get information about games, news and more
---