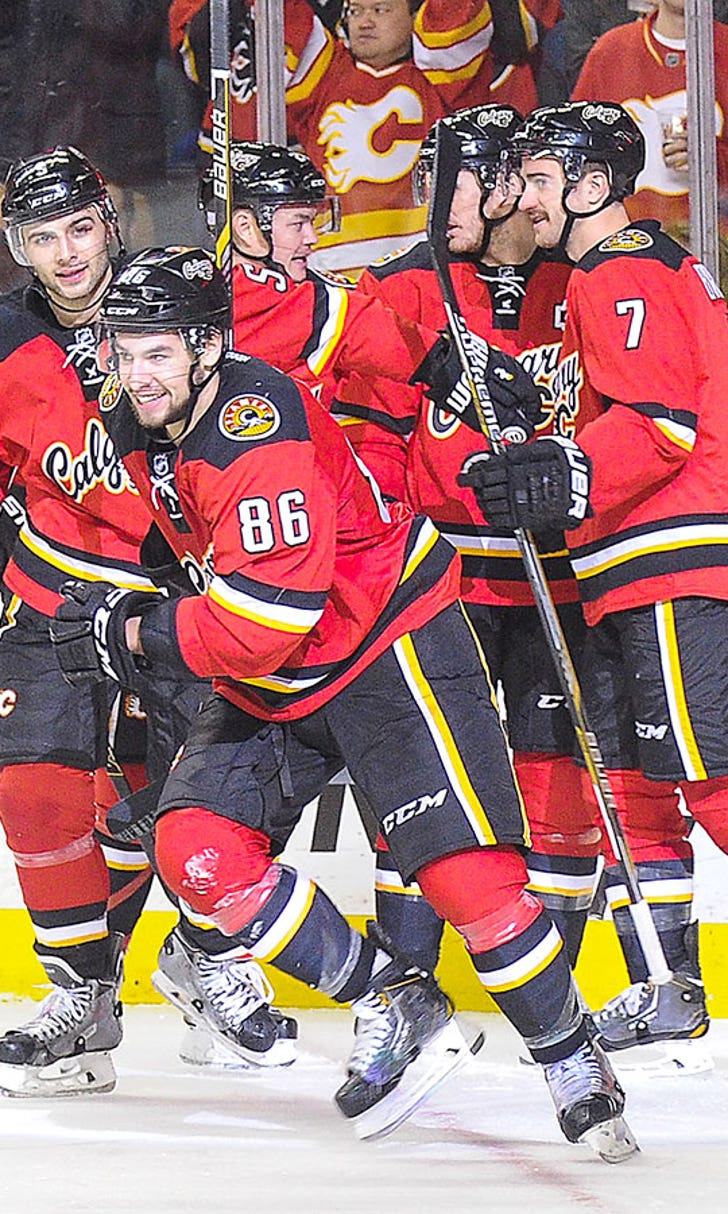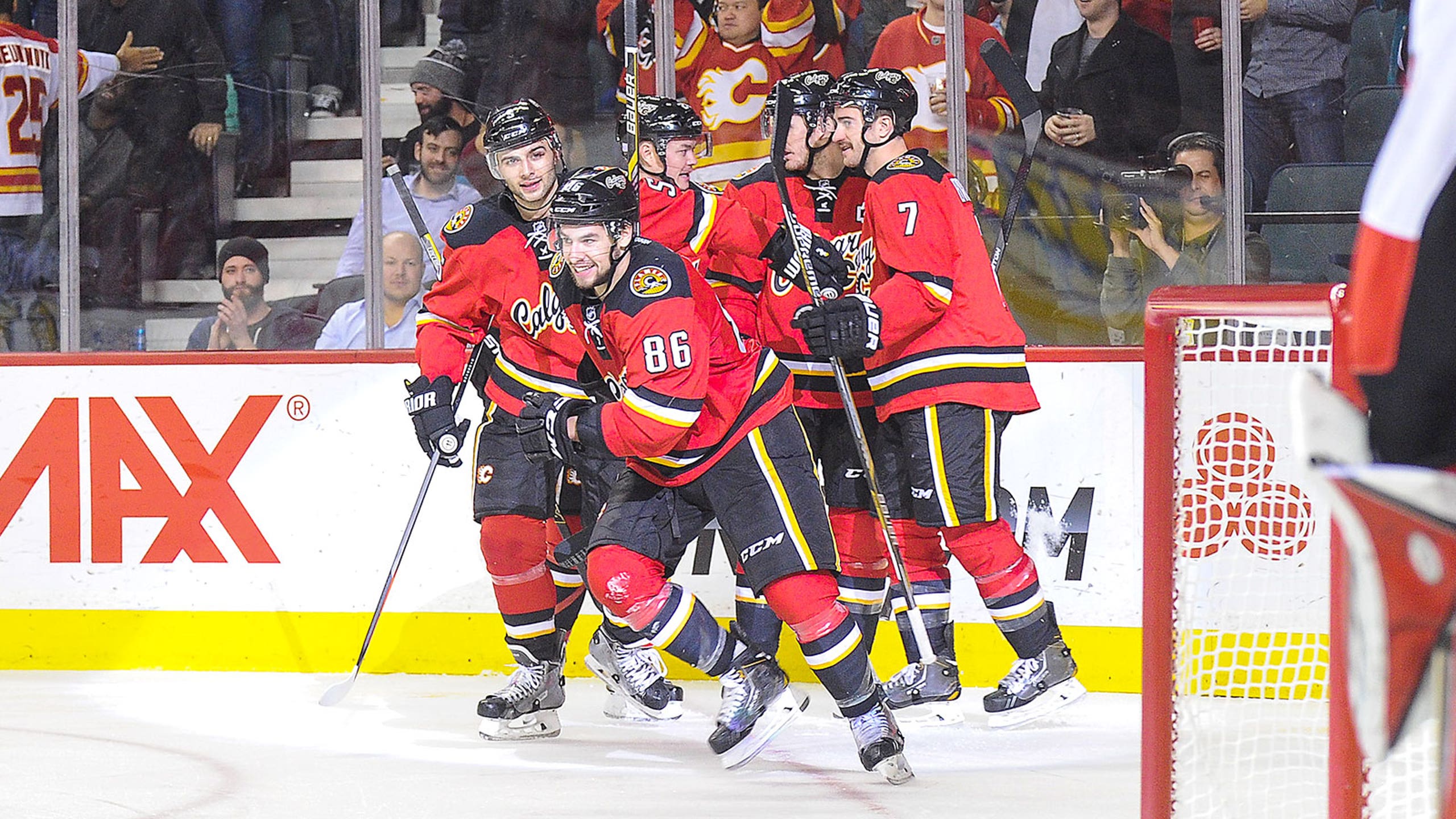 Jooris records goal, assist in Flames' win over Senators
BY foxsports • November 16, 2014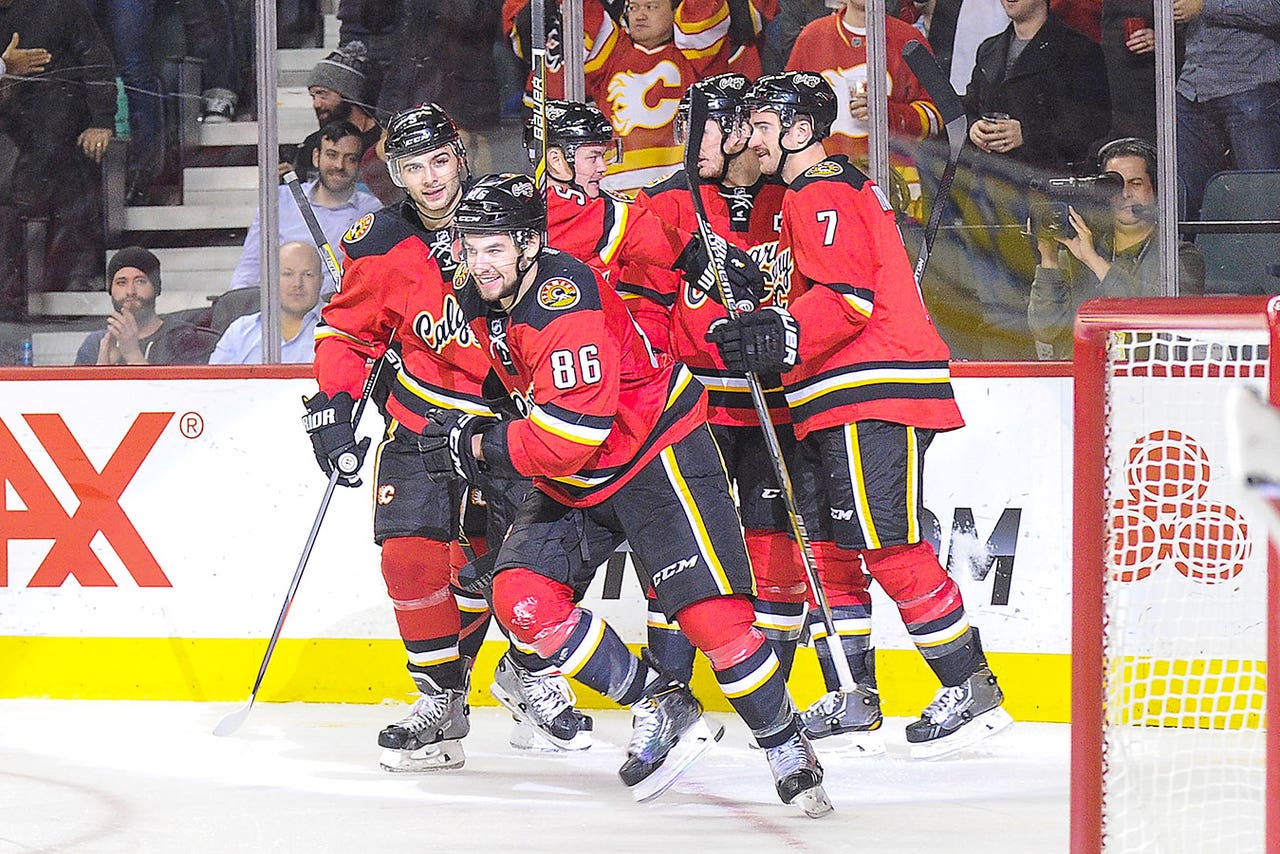 It is easy to forget that Calgary Flames center Josh Jooris is just a rookie.
Playing in just his 12th NHL game, Jooris had a goal and an assist, and the Flames beat the Ottawa Senators 4-2 on Saturday night.
Calgary took a 2-1 lead 2:29 into the third period when Markus Granlund scored his third goal off a setup from Lance Bouma.
Jooris scored the eventual winner at 5:37 during a power play. Set up by Curtis Glencross, he wristed a shot past Craig Anderson from the slot.
"I saw Glennie take a look up, and it looked like he knew what he was doing with the puck before he got it," Jooris said. "When I saw that, I jumped up in the hole, and he just found my tape, and I just tried to bear down on it."
Jooris, in his second pro season, spent last year in the American Hockey League. He started there this season, too, before being called up by the Flames a month ago.
"Josh is progressing so well with us. His speed, his anticipation. The way that he reads the play. He smells blood around the net," Flames coach Bob Hartley said. "He has jump in his stride. He knows how to go to the net."
A testament to how much he has impressed Hartley was when he was sent out late with Calgary up 4-2 but facing a 5-on-3 penalty kill.
"It's nice that they're showing that confidence in me right now. I'm just trying my best not to let them down," Jooris said.
Jooris iced the puck twice in the successful kill.
Paul Byron and Lance Bouma also scored for Calgary, which has won six of eight, including the first two of a five-game homestand.
Clarke MacArthur, with his team-leading eighth goal, and Bobby Ryan scored for the Senators, who went 1-1-1 on a Western Canada trip.
"We had a chance to steal two points and make it a heck of a road trip, but instead we come back .500," Ryan said. "I don't think that will sit very well with anybody."
Ottawa got within 3-2 on Ryan's wraparound goal at 7:51 of the third period, but a mistake by Anderson helped Calgary restore its two-goal cushion.
Anderson came out of the net, but mishandled the puck and gave it to Bouma in the slot. Bouma matched his career-high, set last season, with his fifth goal.
The Senators couldn't get any closer despite the late two-man advantage.
"(The power play) has been a positive for us all season but tonight we got away from it," Ryan said. "The things that we see a lot of nights, we didn't get pucks to the net very well, and the pucks we did come up with, we were staying on the wall too long and letting them get back into situations where they could set up."
Calgary tied it 1-1 at 8:12 of the second when Byron was sprung on a breakaway by a 50-foot pass from Sven Baertschi.
Ottawa had taken the lead at 12:17 of the first when MacArthur's shot from 40 feet beat Karri Ramo over his blocker.
The Flames got an injury scare when captain Mark Giordano, who leads NHL defensemen in scoring, got hit near his left eye by Chris Neil's stick on a follow-through of a shot.
Giordano missed the remainder of the period but returned to start the second wearing a visor that he doesn't usually wear. The area around his eye was noticeably dark and swollen.
Ramo made just his second start in nine games. In his previous start in Florida, he lasted only 33 minutes before being pulled by coach Bob Hartley after he allowed four goals on 22 shots.
Ramo finished with 23 saves against Ottawa. Anderson stopped 21 shots.
NOTES: After being a healthy scratch for the first time, Calgary's Brandon Bollig returned and got in a second-period fight with Mark Borowiecki. ... Giordano's eight-game point streak was snapped. ... Calgary's Paul Byron and Ottawa's Alex Chiasson both played in career game No. 100. ... The Flames are 8-0-2 when they enter the third period either tied or ahead.
---
---