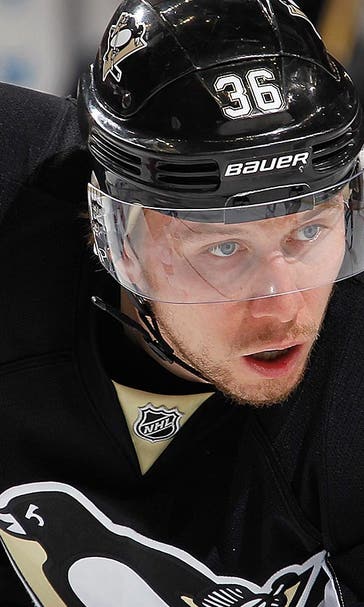 Jokinen, Penguins have Rangers on brink
BY foxsports • May 8, 2014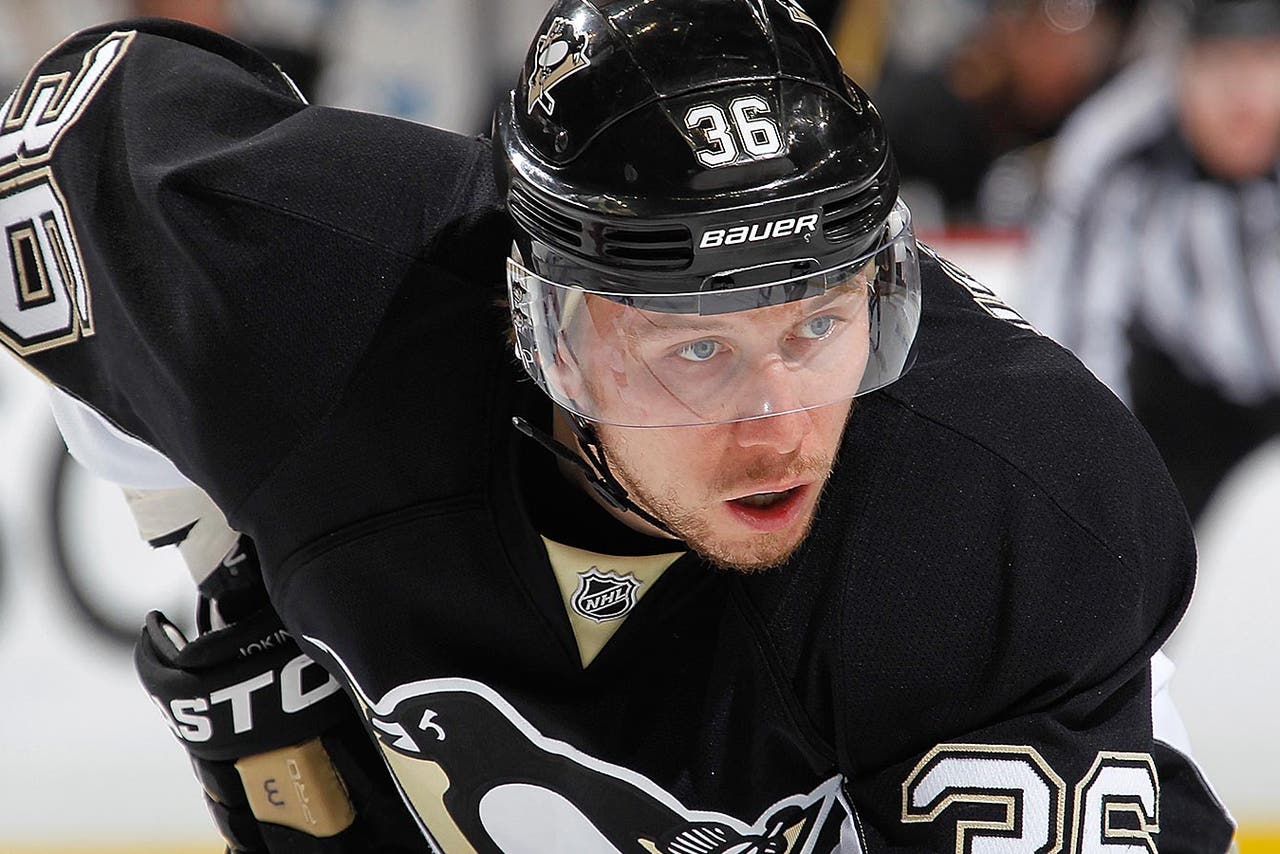 Jussi Jokinen turned blindly and flung the puck almost absentmindedly at New York Rangers net.
It wasn't a shot so much as a suggestion. Maybe a teammate would get a stick on it. Maybe there would be a rebound. Considering the postseason run the skilled but often overlooked Pittsburgh Penguins forward is having, what happened next shouldn't have been a surprise.
The puck deflected off New York defenseman Marc Staal's skate and by a surprised Henrik Lundqvist for Jokinen's sixth goal of the playoffs, tied for most in the league. It turned into the eventual winner as the Penguins won 4-2 to take a 3-1 lead in the best-of-seven Eastern Conference semifinals. Game 5 is Friday night in Pittsburgh.
It's a spot the Penguins wouldn't be in without a player who spent half of last year's run to the conference finals sitting out as a healthy scratch, the victim of a numbers game. Now he's the linchpin of a second line that is thriving without Evgeni Malkin, who was bumped to the top line two weeks ago to help star Sidney Crosby break out of a funk.
Crosby's malaise is over. So is Jokinen's role as a secondary player. He is in the midst of an eight-game point streak and his three game-winning goals are tied with Chicago's Jonathan Toews for the most in the NHL as the slog toward the Stanley Cup nears the midway point.
''He's maybe one of the smartest players I've ever coached,'' Penguins coach Dan Bylsma said of Jokinen. ''He has a knack for being at the right spot at the right time and he's been all over that for us in the playoffs.''
The Rangers were within a goal of getting back in the series in the third period on Wednesday night when Jokinen and James Neal took off on a breakout. Jokinen's initial shot was deflected behind the net. He chased it down and when he reached the right circle just flipped it toward Lundqvist.
It wasn't designed to be the winner, not that 31-year-old from Finland was complaining about a lack of style points in his decisive score.
''When you jump on the ice in the big moments ... you want to shoot the puck,'' he said. ''You want to be a difference maker and I've had a couple of those moments this series.''
Jokinen's goal midway through the second period in Game 3 gave the Penguins some cushion in a 2-0 victory. His power-play score with 3:30 left in regulation of Game 2 did the same.
The typically quiet Jokinen declines to call his performance a form of redemption, but he certainly prefers the view from the ice instead of the press box, a spot he grew familiar with last year when he found himself squeezed out of the lineup in the postseason on a roster bloated by the return of injured regulars and the trade -deadline acquisition of Jarome Iginla and Brenden Morrow.
Jokinen arrived from Carolina a few days before Iginla and Morrow and found himself centering the top line late in the regular season after Crosby went down with a broken jaw. He produced but when Crosby was cleared to play, Jokinen simply didn't have a spot to call home. He wasn't suited for the fourth line, and with the top three lines set, there was no place for Bylsma to put him.
Now, he's borderline indispensable for a team that appears to have discovered itself. The Penguins are 7-3 in the playoffs and have won five of six while pushing the Rangers to the brink of elimination.
This is the 16th time in New York's history the Rangers have been down 3-1 in a series. Each time they've been eliminated. An unlikely rally needs to start Friday night, though coach Alain Vigneault doesn't shy away from the fact his team has simply been outplayed over the last 180 minutes of hockey.
''They're (the Penguins) a good team and I don't want to take any credit away from how well they're playing right now,'' Vigneault said. ''They're making it real hard on us.''
Jokinen and linemates Neal and Brandon Sutter in particular. Sutter has blended in seamlessly since Malkin's move and their play means opponents can't just throw their best defensive pairings at Malkin and Crosby and think the rest of the matchups will take care of themselves.
''They're also a dangerous group,'' Bylsma said. ''You've got a 40-goal scorer (Neal) and a 20-goal scorer (Jokinen) and Brandon has stepped in and made it a formidable line, one you're comfortable playing with in any situation.''
---
AP Sports Writer Ira Podell in New York contributed to this report.
---
---