National Hockey League
National Hockey League
Jets 4, Capitals 2
Published
Jan. 23, 2013 4:23 a.m. ET

Two games, two losses for Alex Ovechkin, the Washington Capitals and first-time NHL head coach Adam Oates.
Winnipeg's Evander Kane and Blake Wheeler each provided a goal and an assist Tuesday night, and the Jets suddenly transformed into an offensive juggernaut, beating the Capitals 4-2 to drop Washington to 0-2 for the first time since 1996.
''At this stage of the year, there's a little confidence issue,'' Oates said. ''We're all second-guessing each other a little bit.''
The Capitals lost their home opener for the first time since 2000, ending a 10-game streak and drawing occasional boos from the red-clad crowd. There's plenty to complain about: The team has been outscored 10-5; opponents are 5 for 12 on power plays; two-time league MVP Ovechkin doesn't have a goal.
''When there was a mistake, it was a big mistake,'' said Washington's Troy Brouwer, who scored a power-play goal with 76 seconds left. ''The grace period is over.''
Not the best way to get started in a lockout-shortened season, where any losing streak's significance is magnified. The quick training camp and lack of preseason games didn't give Oates much time to implement his systems.
''You feel for their situation,'' Jets coach Claude Noel said. ''It's a really tough transition where you don't have a long camp, you don't have exhibition games, which is a huge difference. You can't assess your team correctly. You're doing it on the fly.''
Andrew Ladd and Jim Slater also scored, and Tobias Enstrom had three assists for Winnipeg (1-1-1), which outshot the Capitals 39-34.
The Jets scored only two goals in their first 137 1/2 minutes of play this season. They matched that total with a pair of power-play scores in a 4-minute span during the first period Tuesday while building a 4-1 lead.
''If you play a simple game and everyone buys into it, you can have success,'' said Wheeler, who was on a new line with Kane and Olli Jokinen.
Washington scored first, on Matt Hendricks' goal about 10 minutes into the game, but that lead didn't stand long. Winnipeg tied it about 2 1/2 minutes later when Kane's attempt to center the puck wound up in the net behind goalie Braden Holtby. The puck went in after striking the boot of Capitals defenseman John Carlson at the 12 1/2-minute mark.
Then, with Carlson in the penalty box for delay of game, the Jets went ahead 2-1. This time, with Ovechkin and center Nicklas Backstrom on the penalty-kill, Winnipeg captain Ladd took a one-timer from between the circles that clanged in off the right post with 8 seconds remaining on the advantage.
The Capitals' second game of the season was only 16 1/2 minutes old, yet they already had allowed goals on five of their opponents' first nine power plays. Washington lost at Tampa Bay 6-3 on Saturday.
''Right now, we just have to realize, we have to win a game,'' Ovechkin said. ''We know what we have to do.''
Notes: Winnipeg is the first visitor to beat Washington in a home opener since the Los Angeles Kings won 4-1 on Oct. 6, 2000. Oates assisted on Washington's goal in that game. ... Washington's Hendricks fought Slater at the end of the second period, then Chris Thorburn with 5 1/2 minutes remaining in the third. ... Capitals C Mike Ribeiro, who was bleeding from the cheek in the first period and got a bandage on the cut, was given a 10-minute misconduct and 2-minute unsportsmanlike conduct penalty with less than 1 1/2 minutes left in the game. He said he used salty language while trying for a second time to get an explanation from an official why high-sticking wasn't called either of two times he got hit high. ... Capitals D Mike Green played in his 400th career game. ... Ovechkin's 70 points against the Jets franchise - 34 goals and 36 assists in 49 games against Atlanta and Winnipeg - are his most against any NHL club. ... Video messages from more than a half-dozen Capitals players, many thanking the fans, were shown on the scoreboard before the opening faceoff.
---
---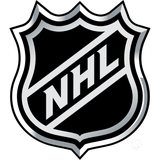 Get more from National Hockey League
Follow your favorites to get information about games, news and more
---