National Hockey League
National Hockey League
Iginla misses first practice with injury
Published
Jan. 13, 2013 12:00 a.m. ET

When the Calgary Flames finally had their first practice of the season at the Scotiabank Saddledome, Jarome Iginla watched from the owners' box.
Iginla rested Sunday with a groin injury, but the Flames said the move is precautionary.
''We told Jarome that we didn't want him to skate today,'' general manager Jay Feaster said. ''We said that we won't get any points this week, but next Sunday we'd like to pick up two.
''It's nothing that we're concerned about. It's just that we don't want to push right now when we don't think there's a reason to do that.''
With the Flames set to open the season with back-to-back home games against San Jose next Sunday and Anaheim the following day, coach Bob Hartley said he didn't want to take any chances with Iginla. But he expects Iginla to be cleared to get back on the ice with his teammates shortly.
''He wanted to go because he's the captain,'' said Hartley, who told Iginla that he didn't want him to start training camp until he felt 100 percent. ''He reacted very professionally. If it had been any other player, we would have done exactly the same thing. We're going to do what's best for them because what's best for them is best for the organization.''
Iginla said he understands why he's being kept out until he can handle full-contact practices.
''I'm just trying to be ready because, if you saw practice today, it was pretty intense,'' Iginla said. ''It's a slight pull. I want to be ready as soon as I can be. It's hard to watch.''
Forward Alex Tanguay said he fully expects Iginla to be ready to play in Sunday's home opener at the Saddledome.
''When you have nagging injuries, you certainly don't want to make it worse,'' Tanguay said. ''Going through a skate like this, you better be ready.
''Jarome's a guy that's always been in tremendous shape so we're not really worried. I know when it comes time to play, Jarome's always ready and that's what we expect out of him.''
Forward Roman Cervenka and defenseman Anton Babchuk also missed the first day of training camp.
Although the blood clots that Cervenka developed while playing for Lev Prague of the KHL earlier this season are no longer present, the Czech forward is still on anti-coagulant medication. Feaster explained that Cervenka won't be cleared to skate until being examined further by a hematology specialist in the United States.
''As soon as he's free to come off the anti-coagulant medication, then he would be cleared to skate,'' Feaster said. ''He is disappointed. He's anxious. He wants to be out there. This is about a career for the Calgary Flames and Roman together. It's not about the first day of training camp.''
Babchuk injured a shoulder while playing for Donbass HC of the KHL and Feaster said he expects him to be sidelined for three weeks.
During the first day of camp, Tanguay centered the top line with left winger Curtis Glencross and Blake Comeau on the right wing in place of Iginla.
''It's going to go by fast and we're going to try make the best out of it,'' Tanguay said of the short time before the season starts. ''We feel lucky to be starting here at home. We feel lucky to have an extra day to practice. We feel anxious to get going. It's going to be exciting. It's going to be a race all the way to the finish.''
About 300 fans took in Calgary's first on-ice training camp session at the Saddledome, and they were treated to free hot dogs, popcorn and pop.
''Calgary, it's a hockey city,'' rookie forward Sven Baertschi said. ''People are excited here about this organization. I think everybody in the room appreciates it. You can tell the fans are back here and they're excited to have hockey back.''
---
---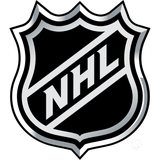 Get more from National Hockey League
Follow your favorites to get information about games, news and more
---