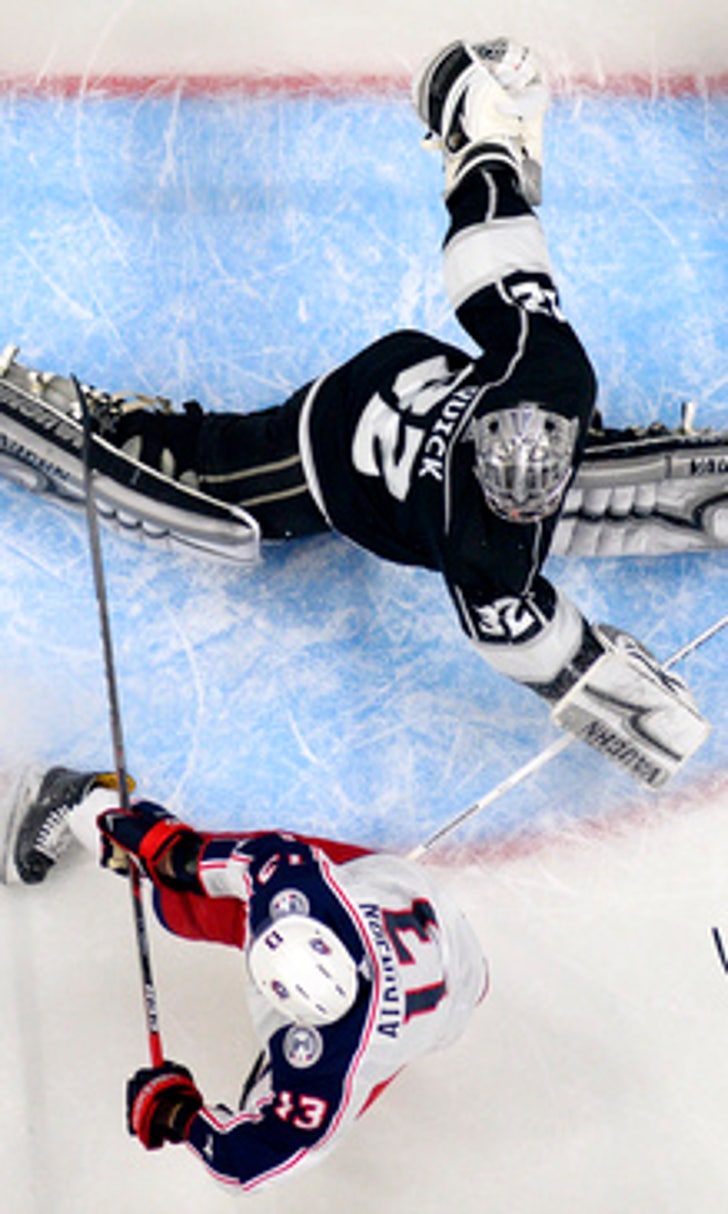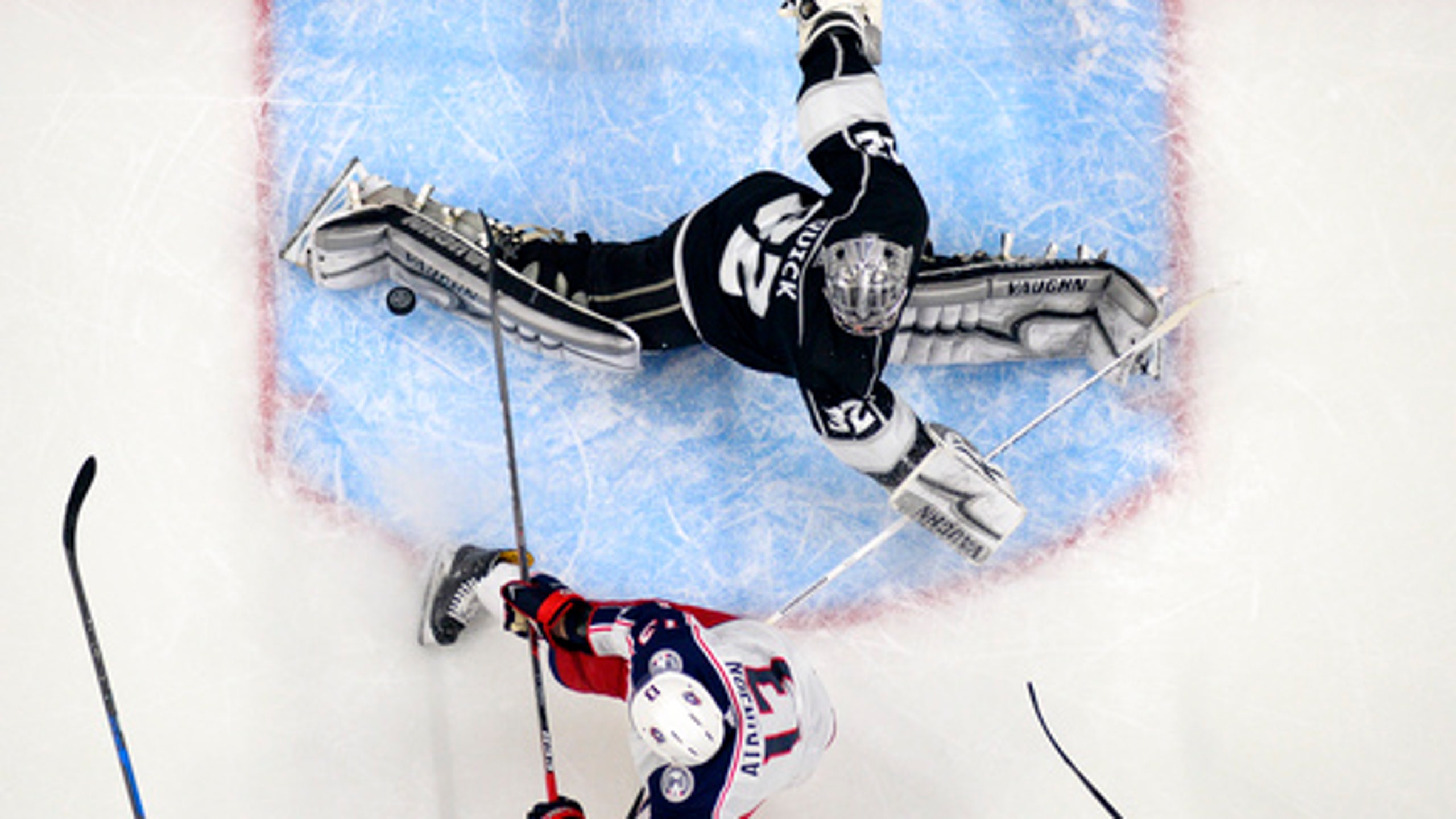 Iafallo leads Kings to 5-2 comeback over Blue Jackets
March 2, 2018
LOS ANGELES (AP) The Los Angeles Kings know all about poor starts, their first periods at home being something less than highlight material of late.
But they are nothing if not resilient, and after falling behind 2-0 to the Columbus Blue Jackets on Thursday night, they stormed back for a 5-2 victory.
''There are a lot of character guys in this room,'' said forward Nate Thompson. ''They've been through a lot together. They've done a lot. It's a veteran group that we know when we get down, that guys just dig deeper.''
Thompson turned the momentum around by scoring the Kings' first goal in the second period. It was his fifth goal of the season and first with the Kings since arriving in a Feb. 13 trade with Ottawa.
''I thought the first goal by Thompson was huge for us,'' said Kings coach John Stevens. ''It really got us going and we really had some momentum after that.''
Alex Iafallo had two goals, and Tanner Pearson and Jeff Carter also scored for Los Angeles. Carter's goal came on a shorthanded breakaway. Christian Folin had three assists and Jonathan Quick stopped 30 shots.
Columbus coach John Tortorella also believed Thompson's initial goal sparked the Kings.
''I thought we lost our composure and never totally got it back,'' Tortorella said. ''I don't think the support was there like it was in the first period. They played better. We didn't make enough plays. There were some plays to be made. We had some good minutes.
''I thought Quick made some key saves. He played better and better as the game went on.''
Cam Atkinson and Seth Jones scored the early goals for the Blue Jackets. Joonas Korpisalo saved 29 shots on goal for Columbus.
Atkinson's goal came from a nifty backwards pass from behind the net from Mat Calvert that went through the legs of Anze Kopitar and to the charging Atkinson, who snapped it behind Quick's back.
The Kings scored three times in the second period to take a lead they would never relinquish. They looked like a much different team than the one that trailed 2-0 after the first period.
''They came out hot,'' Folin said. ''We kind of got on our heels. You have to give them credit. They came out really good.
''But we talked in the room after the first period, that we needed to respond. We have 40 minutes to turn this thing around. And we did.''
The Kings had played back-to-back games in a home-and-away series with the Vegas Golden Knights on Monday and Tuesday, but Stevens thought his team was ready for Columbus.
''We were a step, maybe two steps, slow in the first period,'' he said. ''It seemed like we were late to pucks, we were late to checks. They were playing the game at a lot higher pace than we were.
''I think the room was ready, we were just a step off. We weren't trying to change anything tactically, just our whole game pace had to come up a step and it did.''
NOTES: The Kings signed their 2017 first-round pick (11th overall), Gabe Vilardi, to a three-year entry-level contract. The 18-year-old forward from Kingston, Ontario, has played in 134 career games in the Ontario Hockey League, totaling 142 points (60-82). ... Iafallo scored twice Thursday, but had only six goals entering the game. ... The Kings have won three straight and six of their last eight. ... The Blue Jackets remain two points ahead of Carolina for the final wild-card berth in the Eastern Conference.
UP NEXT
Blue Jackets: Continue their three-game trip in California on Friday in Anaheim.
Kings: Remain at home to play Chicago on Saturday.
---
For more NHL coverage: https://apnews.com/tag/NHLhockey
---
---