National Hockey League
National Hockey League
Hurricanes-Red Wings Preview
Published
Oct. 26, 2015 12:38 p.m. ET

The Detroit Red Wings completed a weak four-game road trip on a high note and won't have to think about another prolonged away stretch until Christmas.
They begin a home-heavy span Tuesday night against the Carolina Hurricanes as the teams meet for the third time in their first nine games with the season series on the line.
Detroit (4-3-1) defeated Vancouver 3-2 in overtime Saturday after managing one point from the first three games of the Canadian trip. The Red Wings trailed 2-0 entering the third, but Teemu Pulkkinen and Tomas Tatar tied it before Gustav Nyquist's overtime goal ended a four-game skid.
"Losing four in a row shouldn't happen for this team," Nyquist said. "It's not acceptable. How we play in the last four games showed that, it's not how we play as a team. I think in the second we really addressed that and guys really showed up in the third. This time it worked. Most nights it probably won't work to just play real hard in one period, we gotta start on time. But this will give us energy for sure coming back home."
Jimmy Howard and Petr Mrazek have split goaltending duties thus far with slightly more success in front of Howard. The veteran is 2-1-1 with a 2.24 goals-against average, though the regulation loss came against Carolina. The 5-3 home defeat Oct. 16 dropped him to 3-3-0 with a 2.51 GAA versus the Hurricanes, while Mrazek played in a 4-3 win in Carolina on Oct. 10 to get to 3-0-0 with a 1.33 mark and .966 save percentage in the series.
Whoever plays will be starting a span of 19 of 26 games at Joe Louis Arena.
"How big it was, we'll help determine that by how we play on Tuesday though," said coach Jeff Blashill of the latest win. " ... But we were staring at one point out of six going into the third period there and we were able to get three on the trip and it's not what we wanted, but it's certainly better than one."
The teams are completing their three-game series less than three weeks in. The Red Wings have won 10 of the last 13 meetings, and Pulkkinen has scored three goals in the two this month. The 23-year-old has four goals in eight games after managing five in his previous 34.
The Hurricanes (2-6-0) started a seven-game road trip in Detroit and are stopping back before concluding it Thursday against the New York Islanders. It began with wins in two of three, but after Saturday's 5-2 defeat in San Jose, they've lost two in a row. Since the five-goal effort in Detroit, they've managed four in four games.
"It's hard to score goals in this league but we believe we have the team to do it," forward Brock McGinn said. "We started out in the second very strong and we were getting pucks on the net but we weren't able to continue it."
Cam Ward figures to be back in goal after he replaced Eddie Lack in the second period against the Sharks. Lack gave up four goals on 13 shots, while Ward is 1-1-0 with a 1.19 GAA in his last three games after a poor start. Ward gave up seven goals in the two games against the Red Wings and has a 2.88 GAA over a 2-4-1 span in the series.
Detroit was without defensemen Mike Green (upper body) and Kyle Quincey (concussion) against Vancouver in addition to already absent forwards Pavel Datsyuk (ankle), Johan Franzen (concussion) and Brad Richards (back).
---
---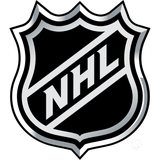 Get more from National Hockey League
Follow your favorites to get information about games, news and more
---