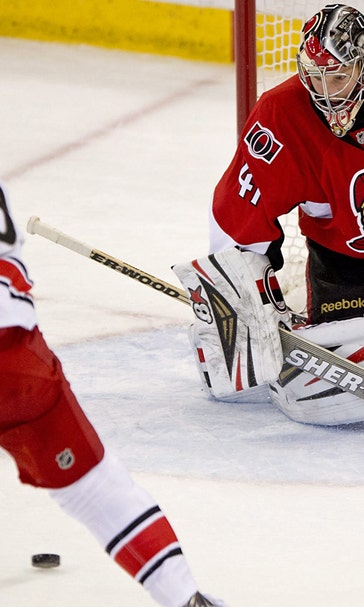 Hurricanes GM criticizes Semin's 'compete level'
July 1, 2015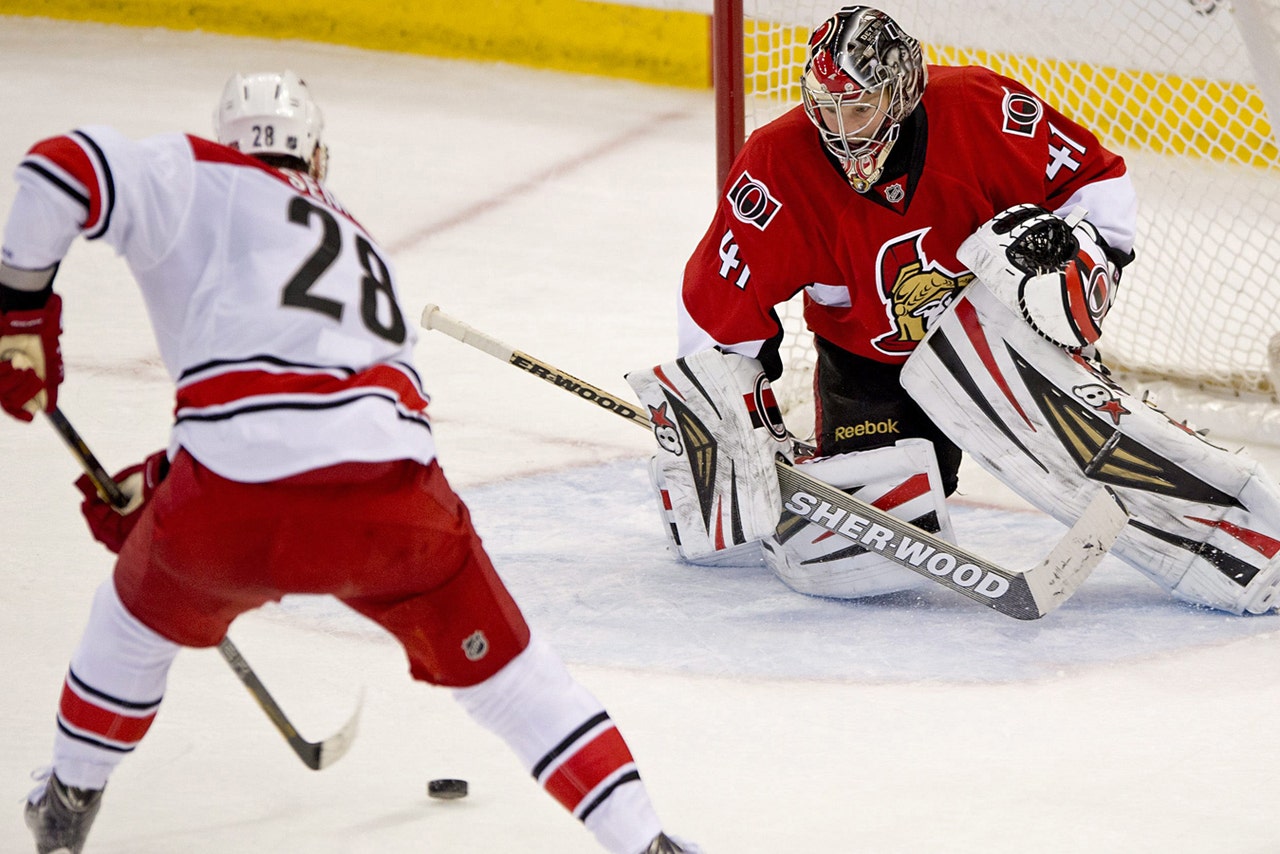 The Carolina Hurricanes placed Alexander Semin on waivers Tuesday with the aim of buying out his contract, and it doesn't look like the two sides are parting on good terms. 
General manager Ron Francis explained the move to the media by criticizing the Russian forward's effort. 
"He certainly has had some injuries, but last season he did not have the compete level we expect," Francis said to reporters. "We talk about holding our players accountable, and there were some things we felt he did not hold up to, so we made this decision. When we talk about accountability and a consistently high compete level, we have to follow through, or they make no sense. He did not have that high compete level, for whatever reason."
This is not the first time Semin has been criticized for his effort or dedication. The winger is enormously talented and has been a point-per-game scorer at times, but he is coming off a career-worst season with the Hurricanes in which he totaled 19 points (six goals, 13 assists) in 57 games. That is significantly less production than he had during the 2012-13 lockout-shortened season, when Semin recorded 44 points (13 goals, 31 assists) in 44 games. 
According to The News & Observer, Hurricanes coach Bill Peters said he made Semin a healthy scratch multiple times last season because Semin's conditioning was not up to NHL standards. 
Before signing with the Hurricanes in 2012, Semin played with the Capitals for nearly a decade, and some of Semin's former Capitals teammates called out the winger both before and after his Washington departure.
Troy Brouwer told the media before a 2013 game against Semin that the Russian did not always give his best effort on the ice.
"It was tough to lose his scoring ability when he wanted to play," Brouwer said to reporters in 2013. "But all in all I think we've been doing well without him. ... Some nights you didn't even know if he was going to come to the rink. It's tough to play alongside guys like those because you don't know what you're going to get out of 'em." 
Former Capital Matt Bradley spoke out against Semin in 2011 during an interview with Ottawa radio station Team 1200 when Bradley was asked to talk about discipline issues in Washington.
"I don't mind saying Alexander Semin's name, because he's one guy who has so much talent, he could easily be the best player in the league, and just for whatever reason, just doesn't care," Bradley said on the radio. "When you've got a guy like that, you need him to be your best player, or one of your best players, and when he doesn't show up, you almost get the sense that he wants to be back in Russia. That's tough to win when you've got a guy like that who's supposed to be your best player not being your best player, or one of your best players."
Semin became an unrestricted free agent on Wednesday after clearing waivers. With the longstanding criticism of his character, it will be interesting to see what happens with the winger on the open market. 
(h/t The News & Observer)
Photo credit: AP Photo/The Canadian Press, Adrian Wyld
---
---