National Hockey League
National Hockey League
How sports teams cope with tragedies
Published
Sep. 8, 2011 1:00 a.m. ET

Tragedies like Wednesday's plane crash in Russia that killed 43 members of local hockey team Lokomotiv Yaroslavl — including nine former NHL players — present the ultimate challenge to human resolve. How do you move on after such a loss?
Unfortunately, history has other examples of teams that have such adversity to overcome.
Marshall University lost its entire football team in November 1970 in a plane crash as the players returned home from a game at East Carolina. The rest of the season was canceled and the school nearly dropped football, but — as the movie "We Are Marshall" depicted — the program subsisted with junior varsity players who did not make the fateful trip, as well as recruits and walk-ons.
A month before the Marshall tragedy, one of two planes chartered by Wichita State's football team crashed, and 29 of the 40 on board perished. While the game they were heading to against Utah State was canceled, Wichita State finished off what is known as "the second season" with the help of the NCAA and the Missouri Valley Conference waiving eligibility rules to allow the team's freshmen to play.
As is typical in these types of situations, counselors from both on and off campus are brought in for the players and coaches. Some of the best therapy, however, comes when play resumes, former Oklahoma State men's basketball coach Eddie Sutton told FOXSports.com.
"We didn't practice for a couple days there," said Sutton, who was head coach when 10 people associated with the Cowboys basketball program — including freshman guard Nate Fleming and junior guard Dan Lawson — lost their lives when their twin-engine plane went down in Eastern Colorado in January 2001. "Before we got back on the court, we talked to them about it. The fellas wanted to come back and rededicate themselves. They made the best of a bad situation. I think getting back on the courts took their minds off (the crash) and put it back on basketball."
Sutton's house is filled with photos of those who were claimed in that accident more than a decade ago — not that he needs the constant visual aids to mourn those who were lost.
"It's easier than it was back then," Sutton said of his grief. "There isn't a day that goes by that I don't think about them."
For Jim Fahey, the reminder that he was in a tragic accident that decimated the Cal Poly-San Luis Obispo football team in 1960 is as close as one of his eyes and a gimpy neck. The pilot, who Fahey said reeked of whiskey, disregarded the nearly zero visibility conditions due to fog and overloaded plane, and took off anyway from Toledo Express Airport.
The propeller-powered charter zigzagged as the wheels were still on the runway and was similarly out of control as it reached about 100 feet of altitude.
"The first engine went out, then both quieted down," said Fahey, a running back on the Mustangs at the time. "I looked out the window and saw the blue lights of the runway. Those lights got closer and closer. I said, 'God, please, don't let it land on this side of the plane.' I was not a Christian back then. I made fun of Christians. Then the plane shifted the other way. I don't know why."
Fahey scanned the plane — seeing many of his friends and teammates alive for the last time — and every one of them had their head between their legs as the plane slammed into the ground, except him.
"The tail section I was in broke off and we went flying," Fahey said. "A bolt or some other piece of metal came flying at me, and it pushed my thumb into my eye and my head snapped back. (Teammate) Don Adams, who was sitting next to me, took off his seatbelt and disappeared. I had no idea we were upside down."
Fahey found Adams and they began to move into the clear, past the fuel that began to ignite around them.
"Everything was burning," said Fahey, a retired gym teacher from Gilroy, Calif. "That's when we heard this guy who kept repeating, 'God, save me.' I didn't want to get near him with all the flames and other stuff. I said, 'God is not going to save you. I am.'"
Fahey, who didn't find Christianity until the 1980s, saved other passengers as well — including former USC and San Diego State coach Ted Tollner — that foggy October night, all with a broken neck and impaired vision. (The crash, Fahey said, is also the main reason former Oakland Raiders coach John Madden, a graduate of Cal Poly who was coaching at a nearby junior college at the time, refuses to fly.) Of the 48 people on the flight, 22 lost their lives — including 16 players — and 22 others were seriously injured.
If one particular person hadn't already perished, Fahey said he would have taken care of that.
"After we helped as many as we could, I went looking for the pilot," Fahey said. "I was going to kill him. There was no doubt I was going to kill that pilot. I wasn't a Christian. I wanted vengeance."
Cal Poly, which was in town to play Bowling Green in the hours before the accident, canceled the rest of the season. When play resumed in 1961, Fahey was one of only a few players who was able to resume their football careers after the crash.
"It was so exhilarating," said Fahey, who turns 75 this month. "I'm not kidding you. To play, run and hit again was indescribable. Everything felt good. I even looked forward to practice. We had a good year, too. It helped us forget about the pain."
The Kontinental Hockey League — the organization that Lokomotiv Yaroslavl belongs to — is set to put its own slant on little-known provisions in American pro sports league rules in an attempt to revive its hockey team that was nearly totally wiped out in Wednesday's plane accident.
"What's important is that all KHL clubs have already informed the league that they will do their best in order to preserve Lokomotiv, despite the deaths of the players," KHL president Alexander Medvedev was quoted as saying in The Russian Times on Thursday. "The clubs are ready to send their best players to Yaroslavl."
Forty-three people lost their lives after the Russian-made commercial airliner crashed immediately after takeoff Wednesday. The two survivors — forward Alexander Galimov and the co-pilot — remain in grave condition after they were pulled from the charred wreckage from the crash site 150 miles northeast of Moscow.
Even though they have fortunately never needed them, major U.S. sports leagues have rules that govern such an occasion: disaster drafts. It would be much like an expansion draft, allowing the stricken team to restock its roster with players left unprotected by the other clubs. (Unlike the KHL's plan, that would allow teams to hold on to their star players.) Major League Baseball, for example, has its plan kick in when five or more players are killed or permanently disabled due to an "accident, epidemic or illness or other common event." A "restocking draft" would be held once a mourning period is observed and the commissioner rules the club's season can continue, according to a disaster plan obtained by FOXSports.com.
Rules, however, can take you only so far.
"Pete Rozelle said playing immediately after John F. Kennedy's assassination was his biggest regret as commissioner of the NFL," said Ted Kian, professor of sport leadership and coaching at the University of Central Florida. "I think the NFL and other leagues would be very deliberate about how they would resume play. They wouldn't want to be portrayed as insensitive."
Along with the ability to hold expansion drafts, most pro leagues can also recall players from the minors (the NFL excluded, although each carries eight practice squad players). College sports aren't as malleable, and tragedies like what occurred in Russia usually result in the cancellation of the season.
As hard as Wednesday's tragedy in Russia that claimed former NHL players Brad McCrimmon, Pavol Demitra and Ruslan Salei among others hit the sporting community, play has been postponed for a few days. The puck will drop soon enough. In sports there aren't five but six stages of grief. After acceptance come the games.
---
---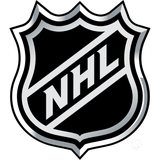 Get more from National Hockey League
Follow your favorites to get information about games, news and more
---