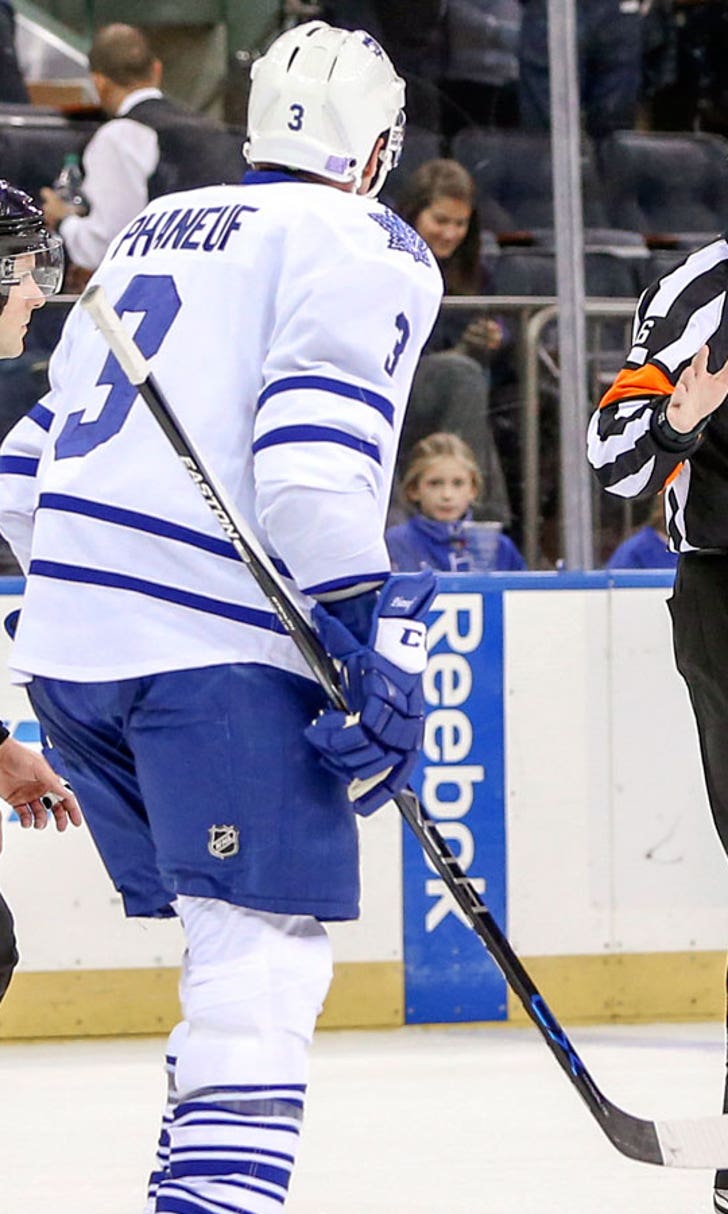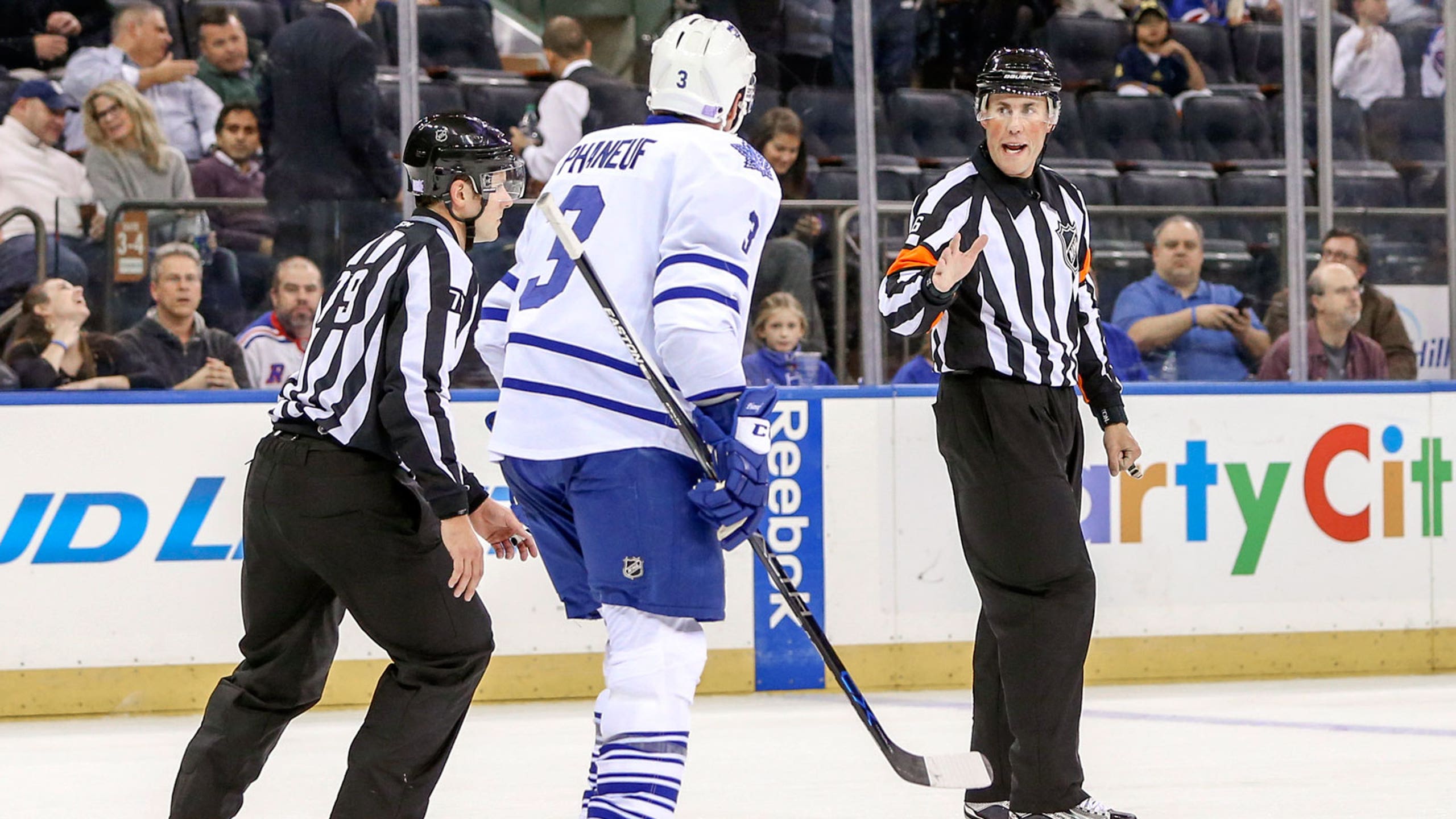 How penalties are killing Dion Phaneuf's trade value
BY foxsports • November 4, 2015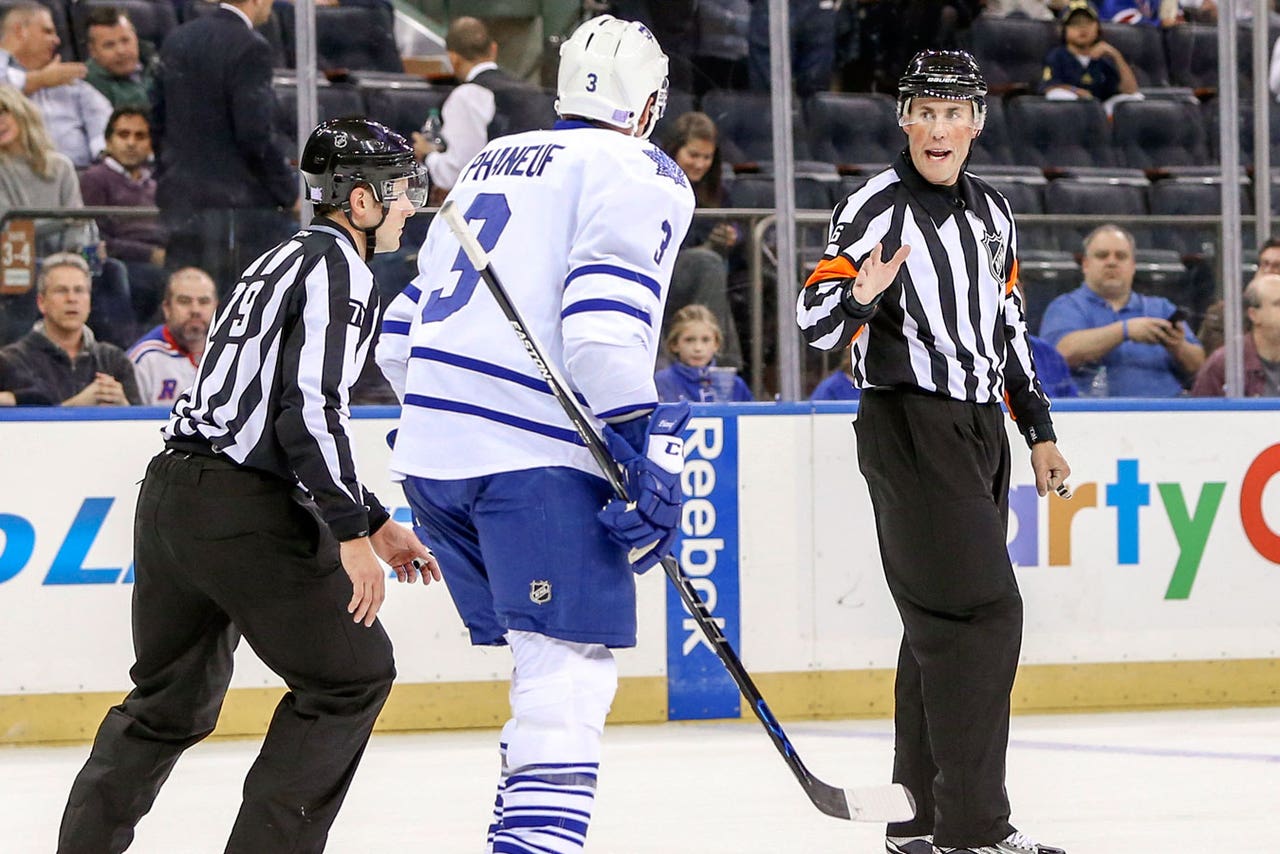 Last February, there was much speculation that Toronto could look to trade captain Dion Phaneuf at the trade deadline as a way to start the team's rebuild. The same rumors surfaced over the summer, but by the time the 2015-16 season started, Phaneuf was still property of Toronto.
According to SportsNet's Elliotte Friedman, the lack of trades could be due to Phaneuf's high number of penalties. 
Phaneuf will always be called for some penalties since one of his strongest assets is his tough physical game, but his ability to toe the line between beneficial physical play and conduct detrimental to the team is clearly lacking. 
Friedman's report comes just weeks after Toronto coach Mike Babcock publicly chastised Phaneuf for a retaliatory cross-checking penalty against the Montreal Canadiens. 
(h/t SportsNet)
If there's one thing Mike Babcock needs to fix with Dion Phaneuf's game, it's penalties.

As of Tuesday morning, Phaneuf is tied with Dustin Byfuglien for the NHL lead in minors, with nine. Last season, he was fifth with 39. (Byfuglien led all defencemen with 42.) In 2013-14, his 47 led everyone, two more than David Perron.

One scout said last weekend that his organization declined to pursue a trade for Phaneuf for this very reason. Lowering that total would increase his value, probably to Toronto as much as anyone else.
---
---