National Hockey League
National Hockey League
How much should Habs' Carey Price earn?
Published
Jul. 16, 2010 1:00 a.m. ET

The Montreal Canadiens have 20 players signed and about $4.7 million to spend under the salary cap. Not bad. But they have one glaring hole as of Thursday: no No. 1 goaltender.
Contract negotiations with Carey Price are, I'm sure, ongoing. And I'm sure they're going something like this:
Habs: "Hey Carey, how about $4 million over two years and you prove to us you really are The Man."
Price: "Uh, you proved to me that I am The Man when you traded Jaro Halak. And I'd like to be paid as such."
The Habs basically squandered any leverage they had when they moved Halak to St. Louis for a virtual pittance before getting Price to put pen to paper. And before saying one word to Halak or his agent about a new contract.
That's a pretty bold statement.
The move anointed Price Montreal's No. 1, again. The Habs failed to even create a trade market for their playoff hero, for heaven's sake. That's how much belief they have in Price. Or at least that's how they've made it seem.
So just how much should a 22-year-old, still-developing netminder with oodles of talent and a career stat line of 60-48-18, 2.73 and .912 for a team that's finished eighth in the East twice in his three seasons get? I'll betcha he's thinking something in the range of $3.5 million. Here's why.
First off, this is Montreal we're talking about, home to the most intense fans in the world and a place where goaltenders are revered. And despite Halak taking over at season's end, Price actually improved his numbers from the season prior. And let's not forget, despite those numbers not being outstanding, he was playing for a team that just squeaked into the post-season and finished 26th in goals for.
Then, of course, there are the league-wide comparisons, everyone's favorite. Nashville's Pekka Rinne is five years older, has played 21 fewer NHL games and has a career save percentage of .914. Rinne's price tag: $3.4 million. Anaheim's Jonas Hiller is 28 and has just three more career wins than Price. Hiller makes $4.5 million.
How about Dallas' Kari Lehtonen, another top-five draft pick from the 2000s? Price has a better career goals-against average and has a far less sketchy injury history. Lehtonen signed for $3.55 million a season in May.
Price is younger than Pascal Leclaire, Rick DiPietro and Marc-Andre Fleury, has a better winning percentage than Leclaire and DiPietro and a better career GAA and much better SP than all three. None makes less than $3.8 million.
In this day of paying players for what teams think they can do rather than what they have done, it's not a stretch to say Price can be as good or better than all of those netminders.
If I'm Price, I'd take $2 million or so for a couple of years and run. Being underpaid will give him some latitude with the fans – who everyone knows can be merciless – and allow him to prove himself and break the bank in 2012. Price doesn't seem like someone who lacks for confidence, so you've got to believe he believes in himself.
But if that were the road Price was heading down, he'd be signed by now. So don't be surprised if this drags out all summer and Montreal capitulates in September with a two- or three-year deal at $3 million-plus.
Then again, maybe Price blinks first. Or maybe a veteran is just what the doctor ordered.
Marty Turco anyone?
John Grigg is a copy editor and writer with The Hockey News and a regular contributor to THN.com with his blog appearing Thursdays and the Wednesday Top 10.
For more great profiles, news and views from the world of hockey, subscribe to The Hockey News magazine.
---
---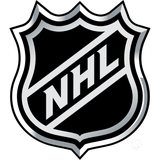 Get more from National Hockey League
Follow your favorites to get information about games, news and more
---